Click the link to see my first every music video~
Official video of "Playing the Villain" for ElectroPop Solo Artist Crystal Joilena. 
Please like and subscribe. 
Lights, camera.....more lights.
Dolby Digital created this free imaginative and technological popup located on 477 Broadway. Bringing both energy and emotion in to each of their rooms, they were able to master a scientific, yet vivid atmosphere in regards to their new advances. They showcased their new visual and audio features with all their rooms, creating stunning imagery and an unforgettable sound system. This popup will be open until March 2019, give it a look!
Check out the video, for some fun stuff Summer and I created! Like and subscribe to my channel. Looking forward to doing more of these in the near future.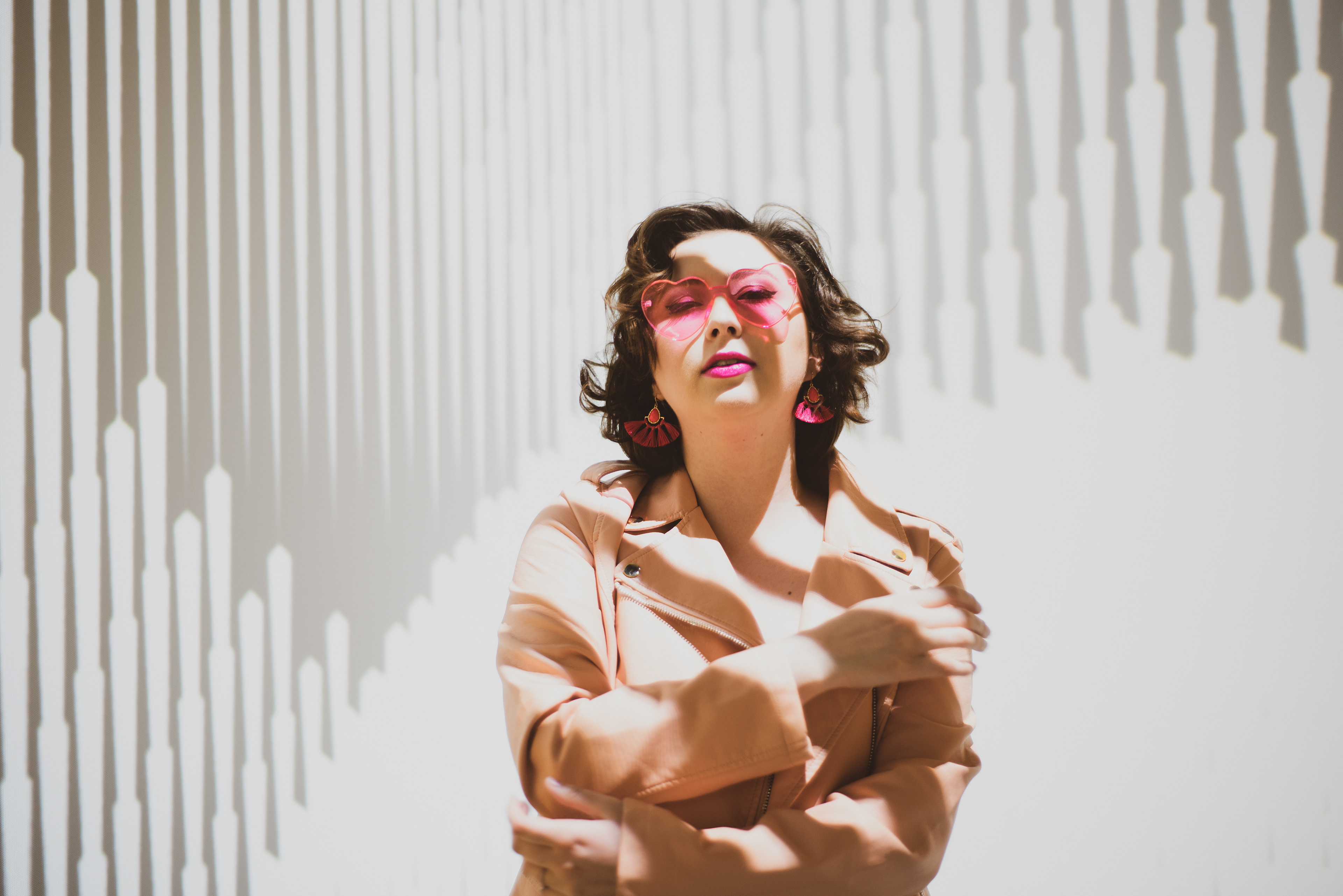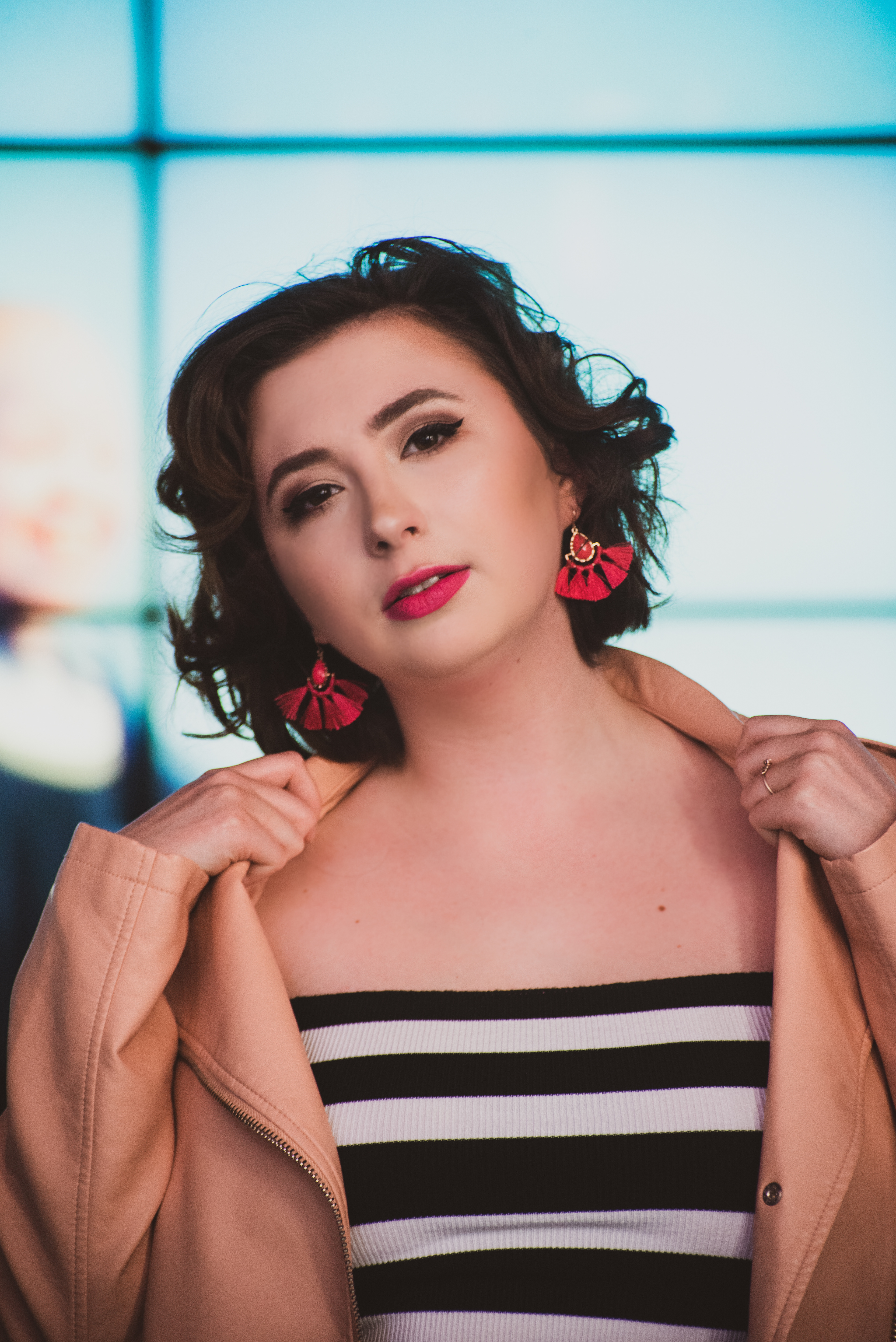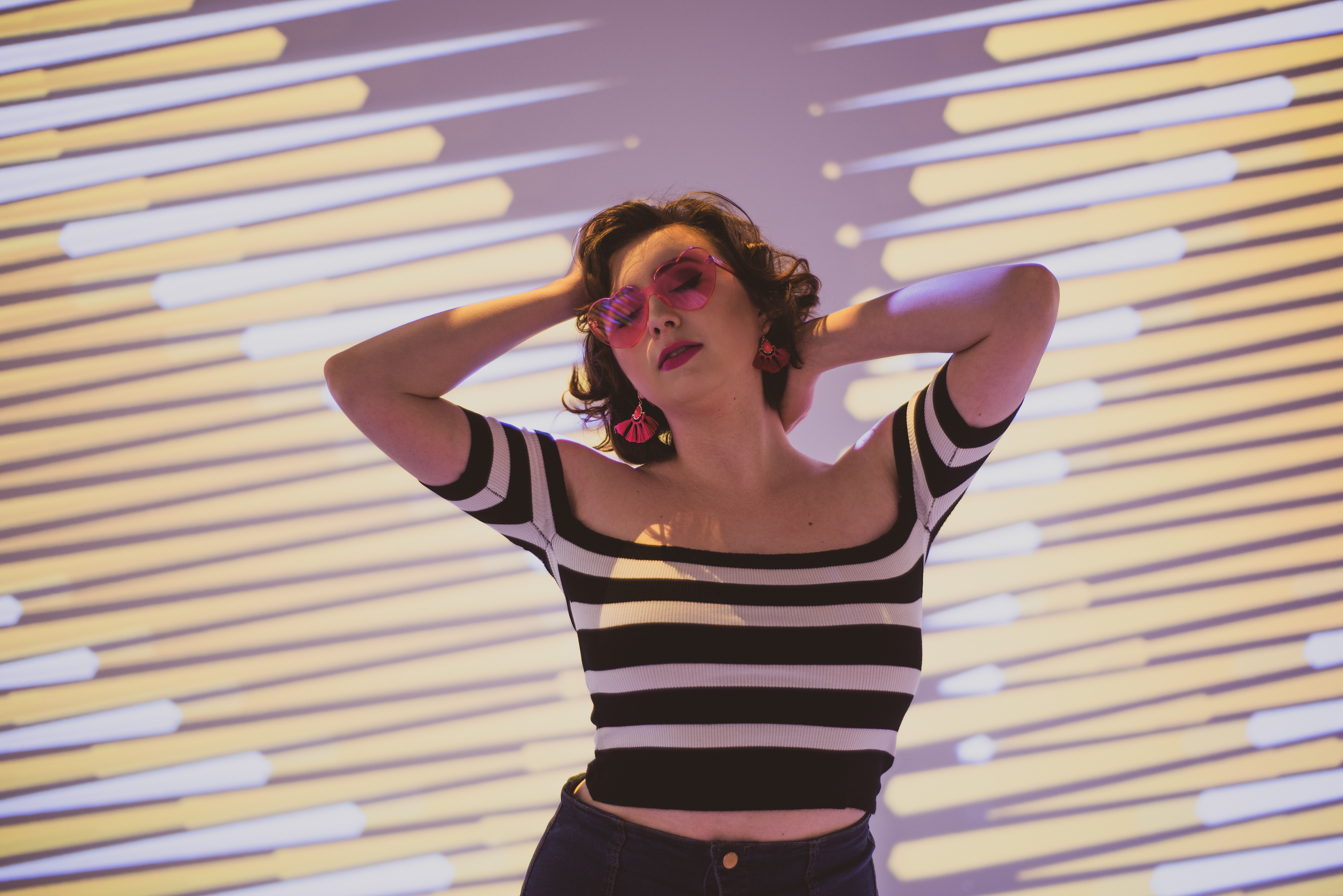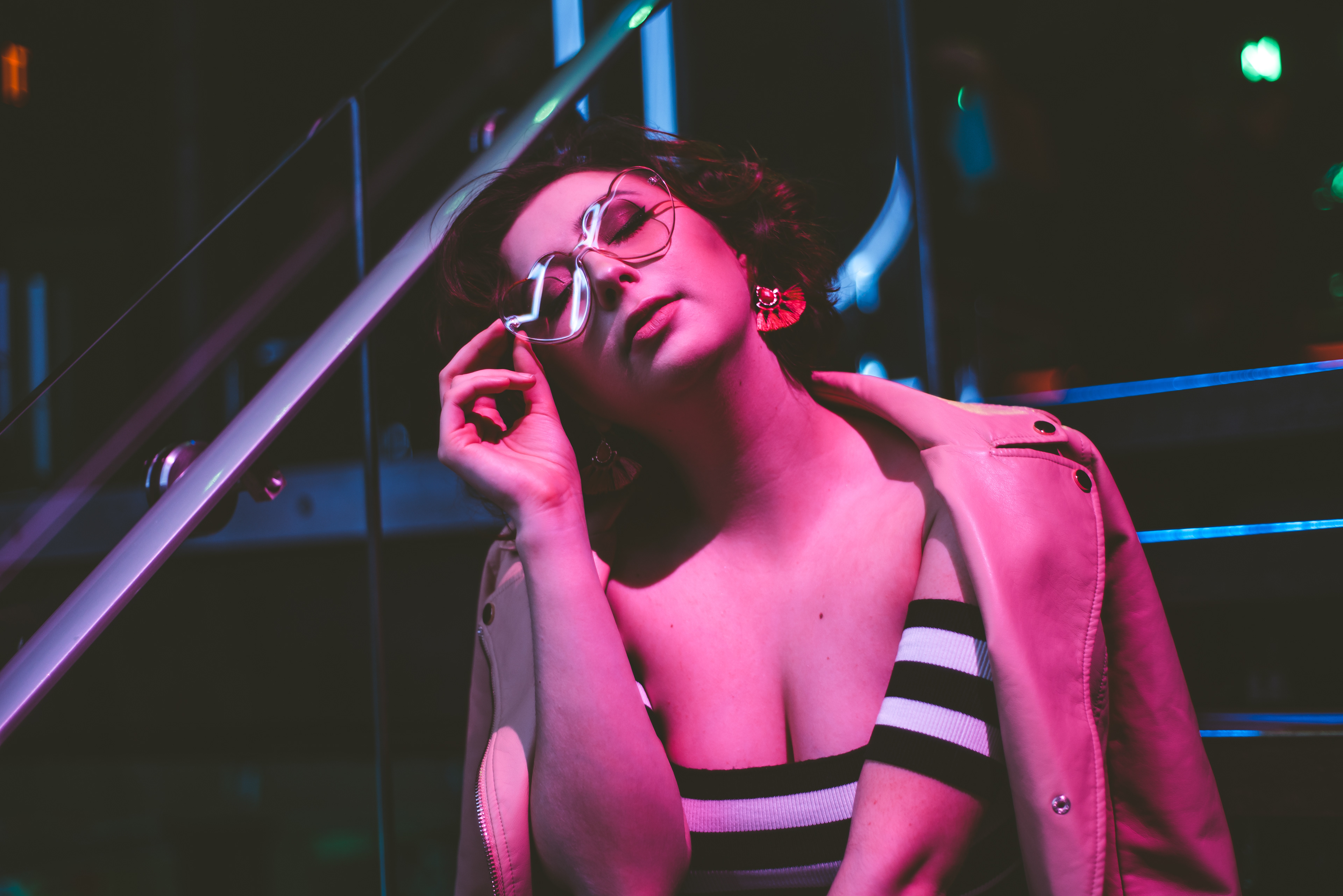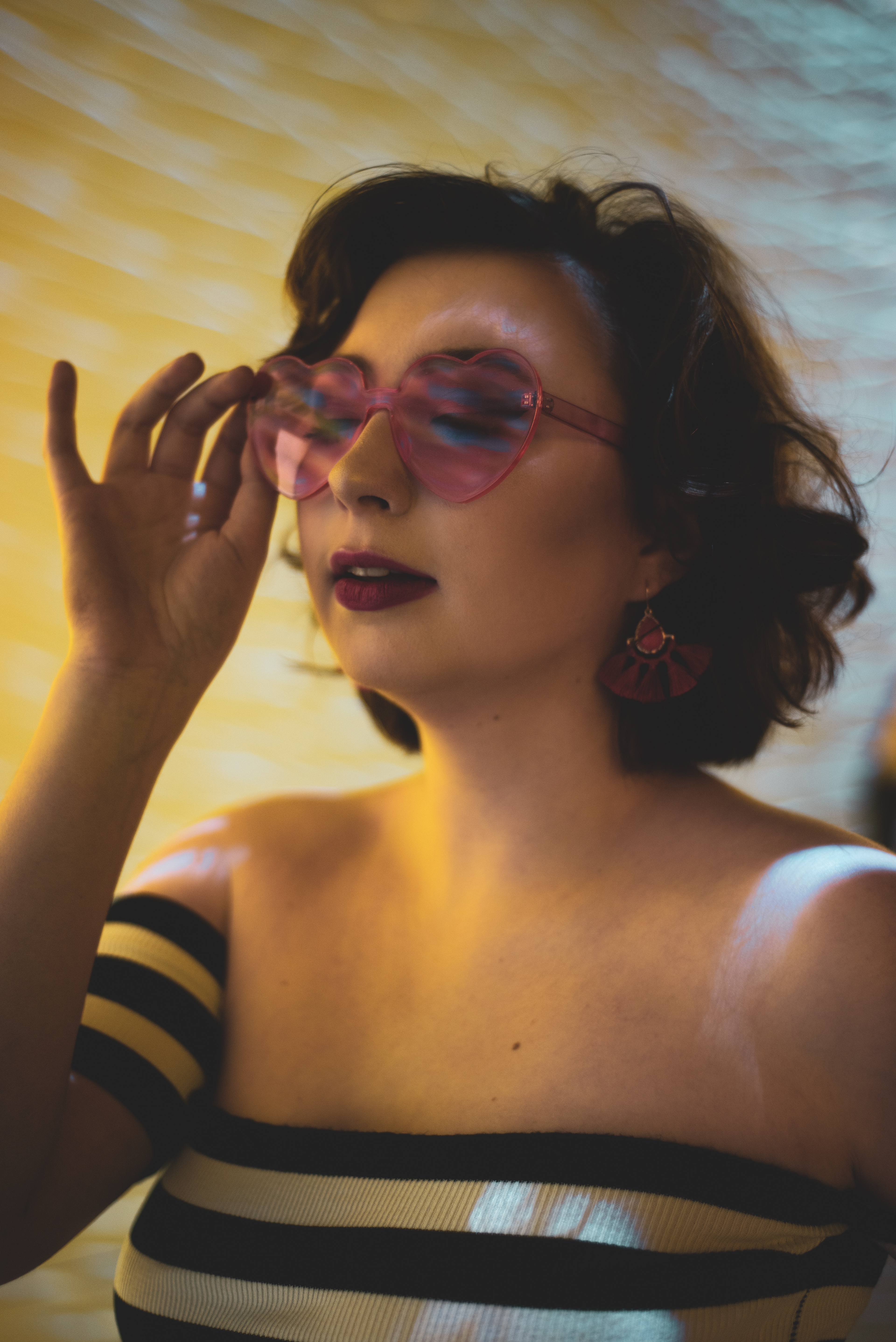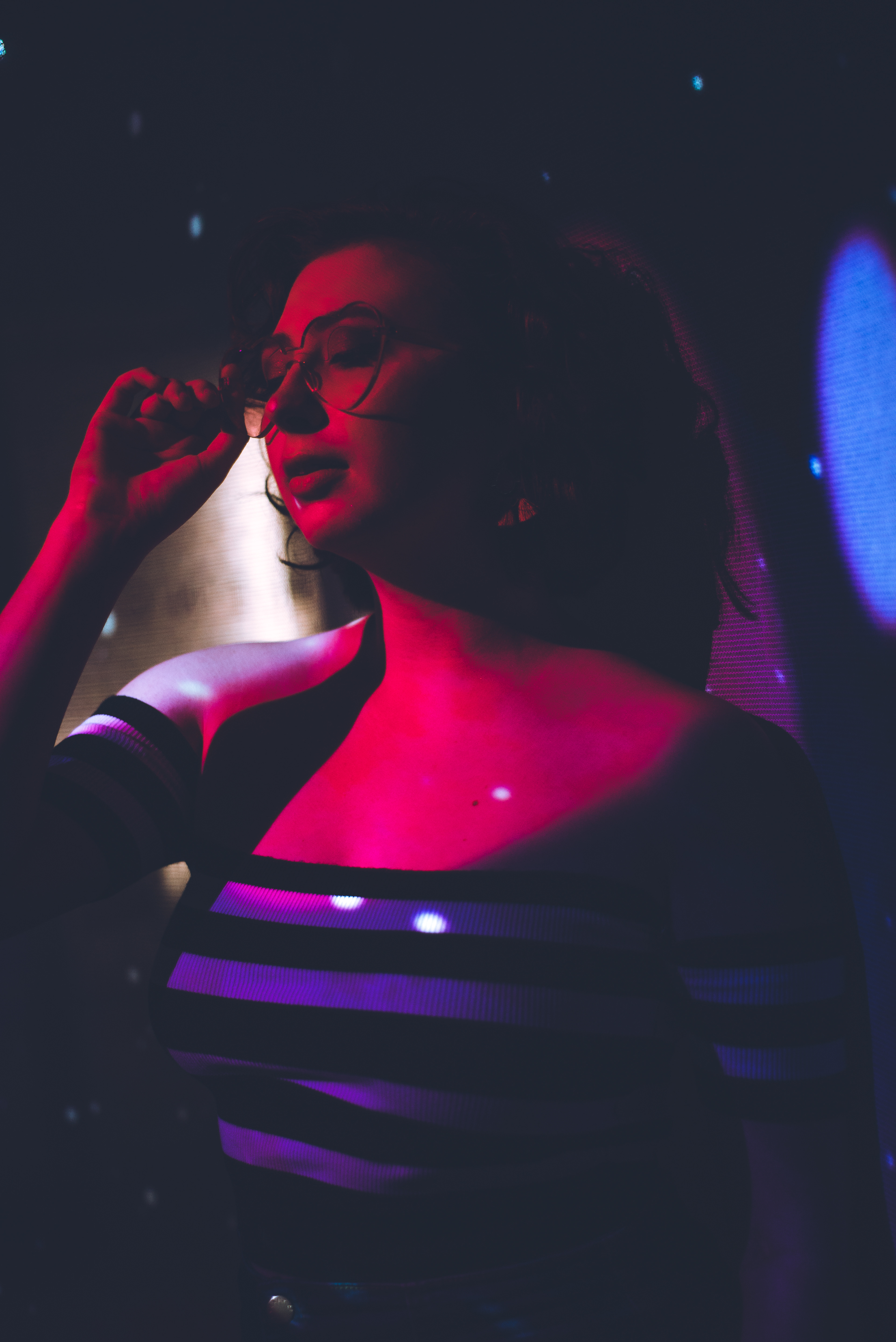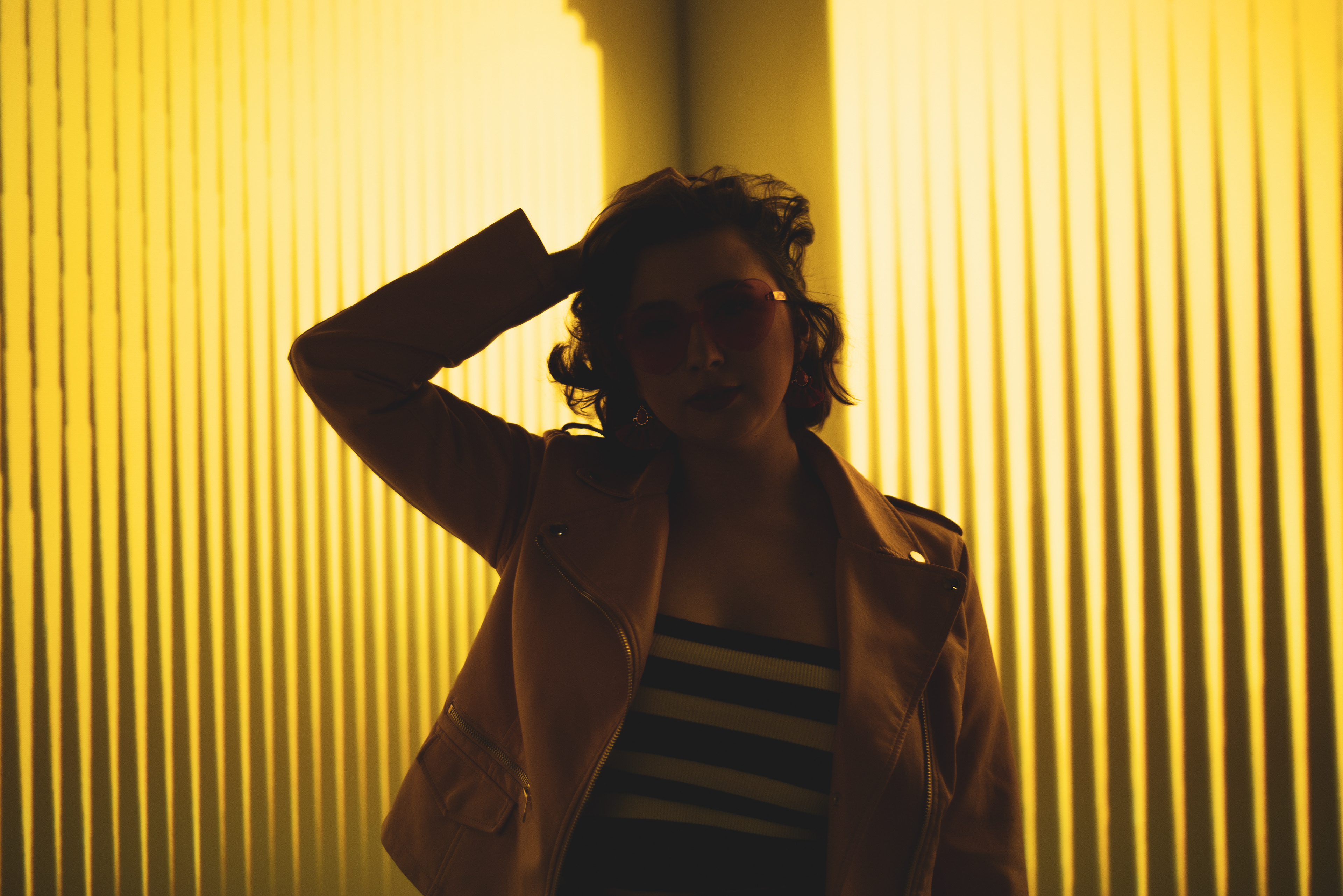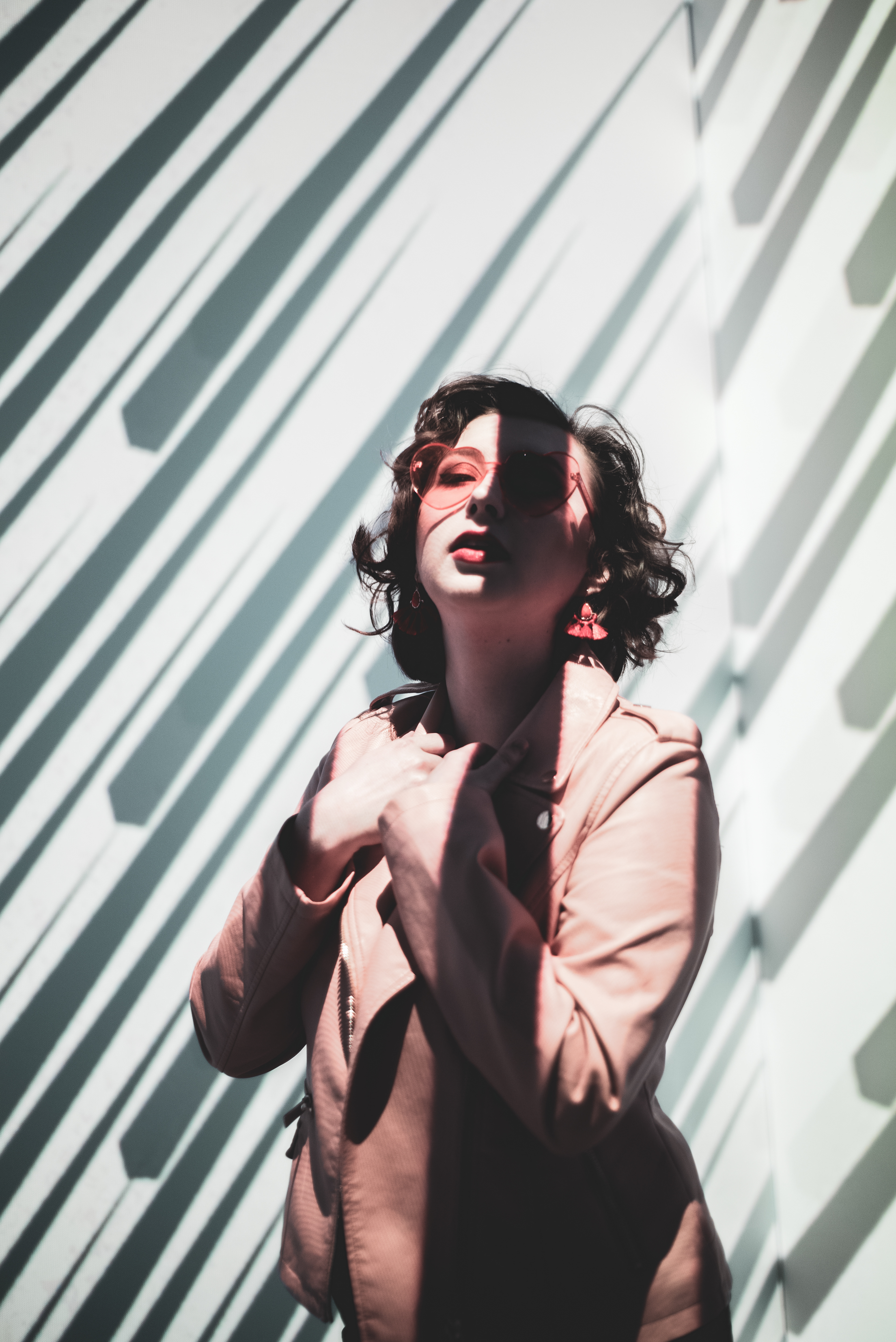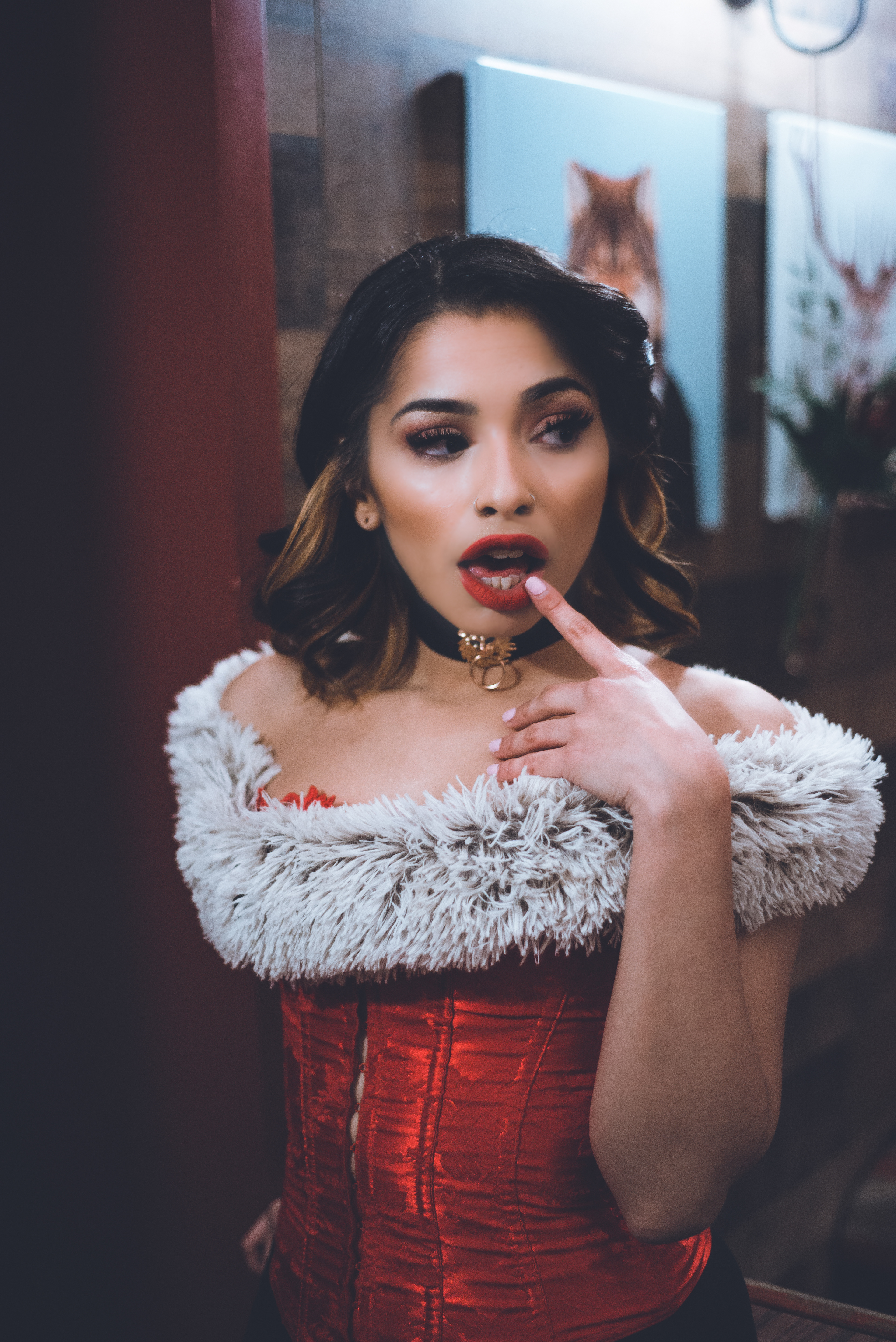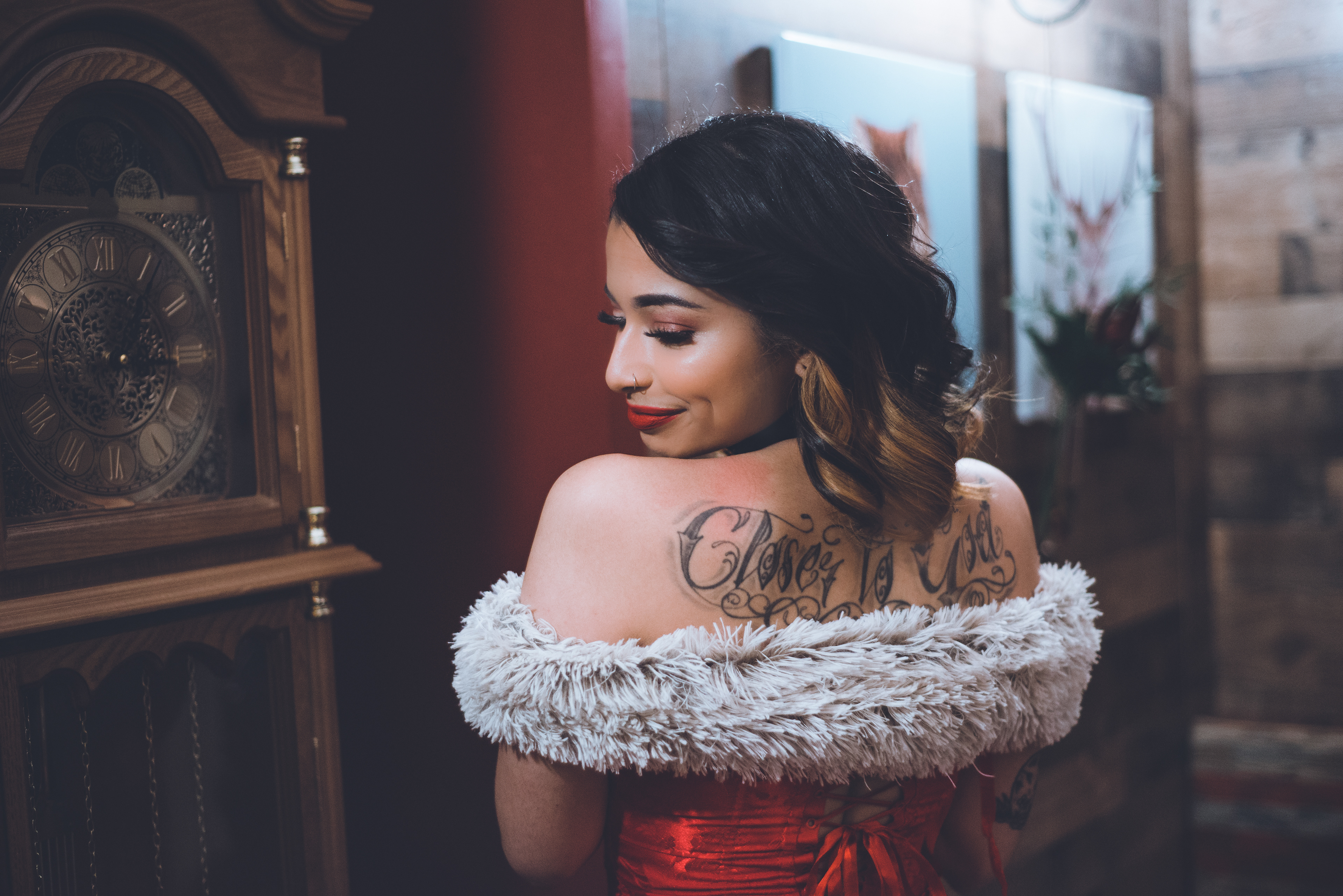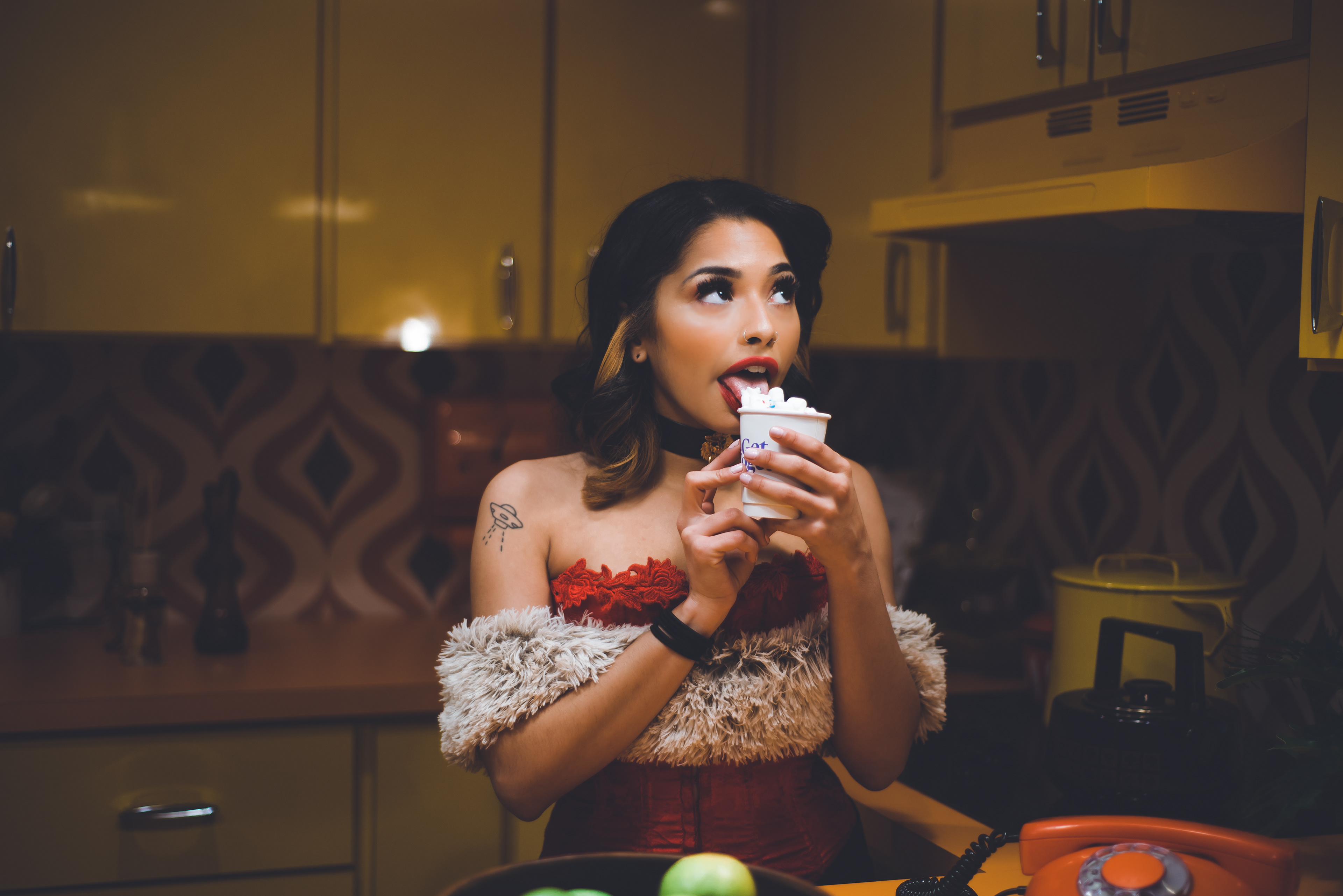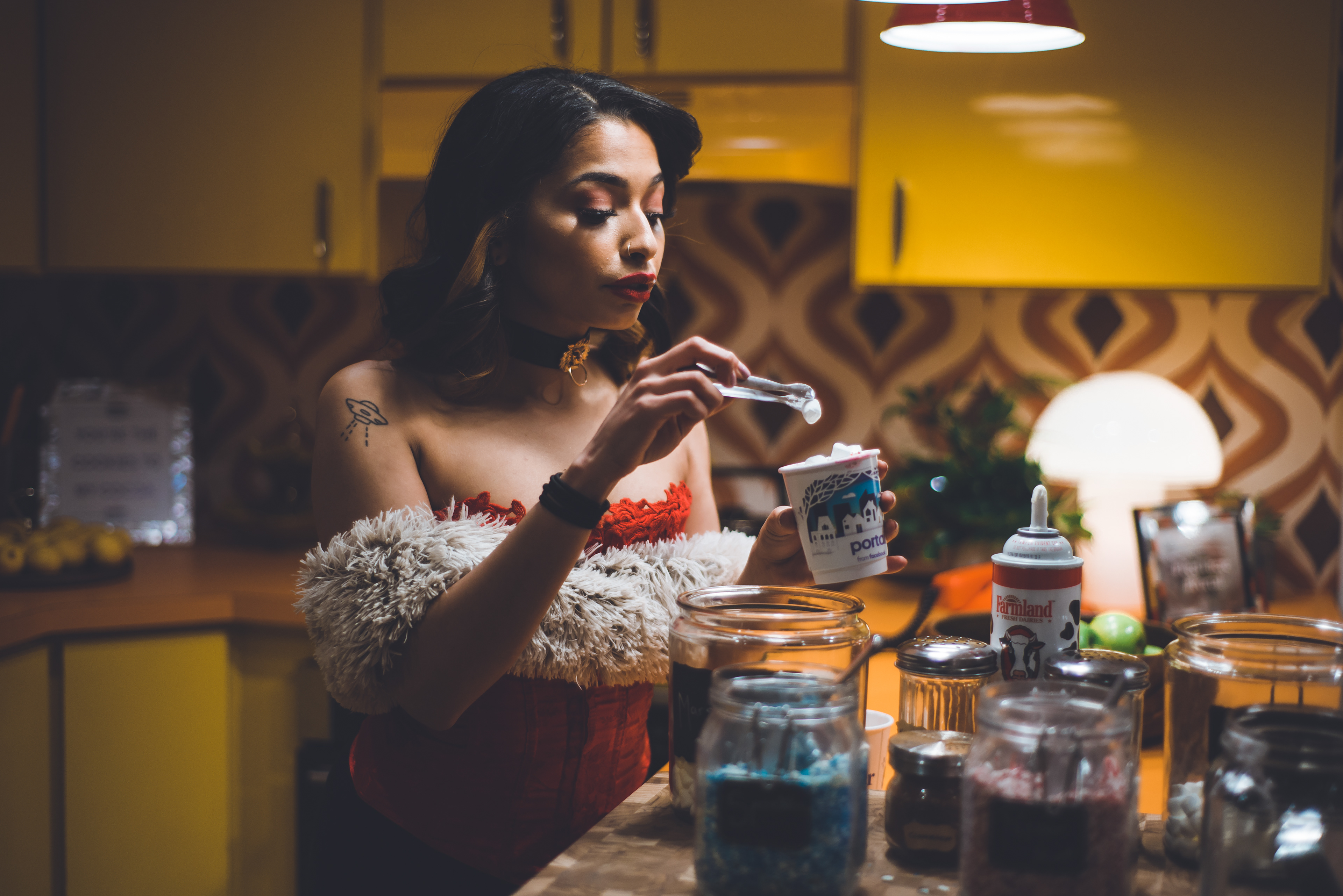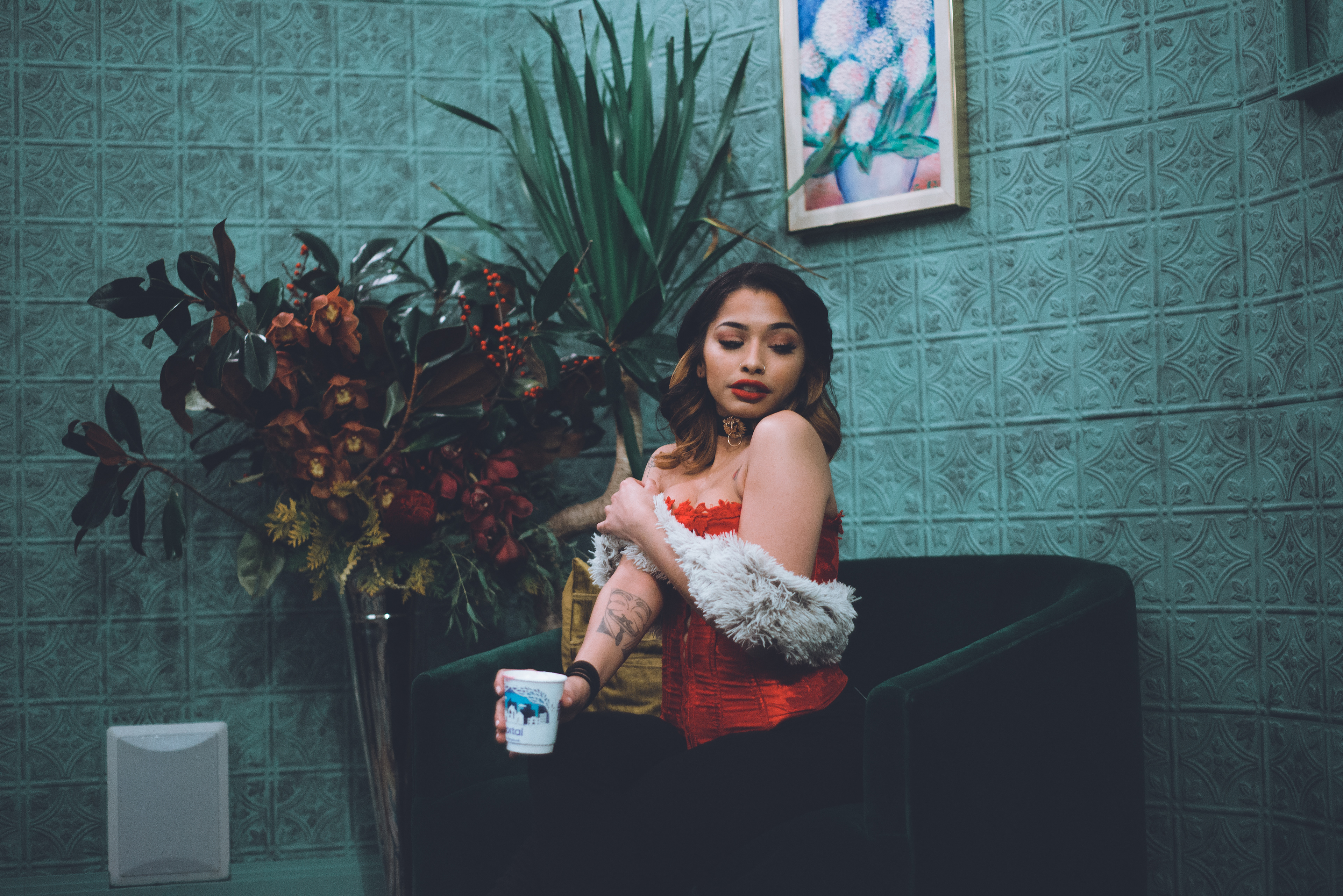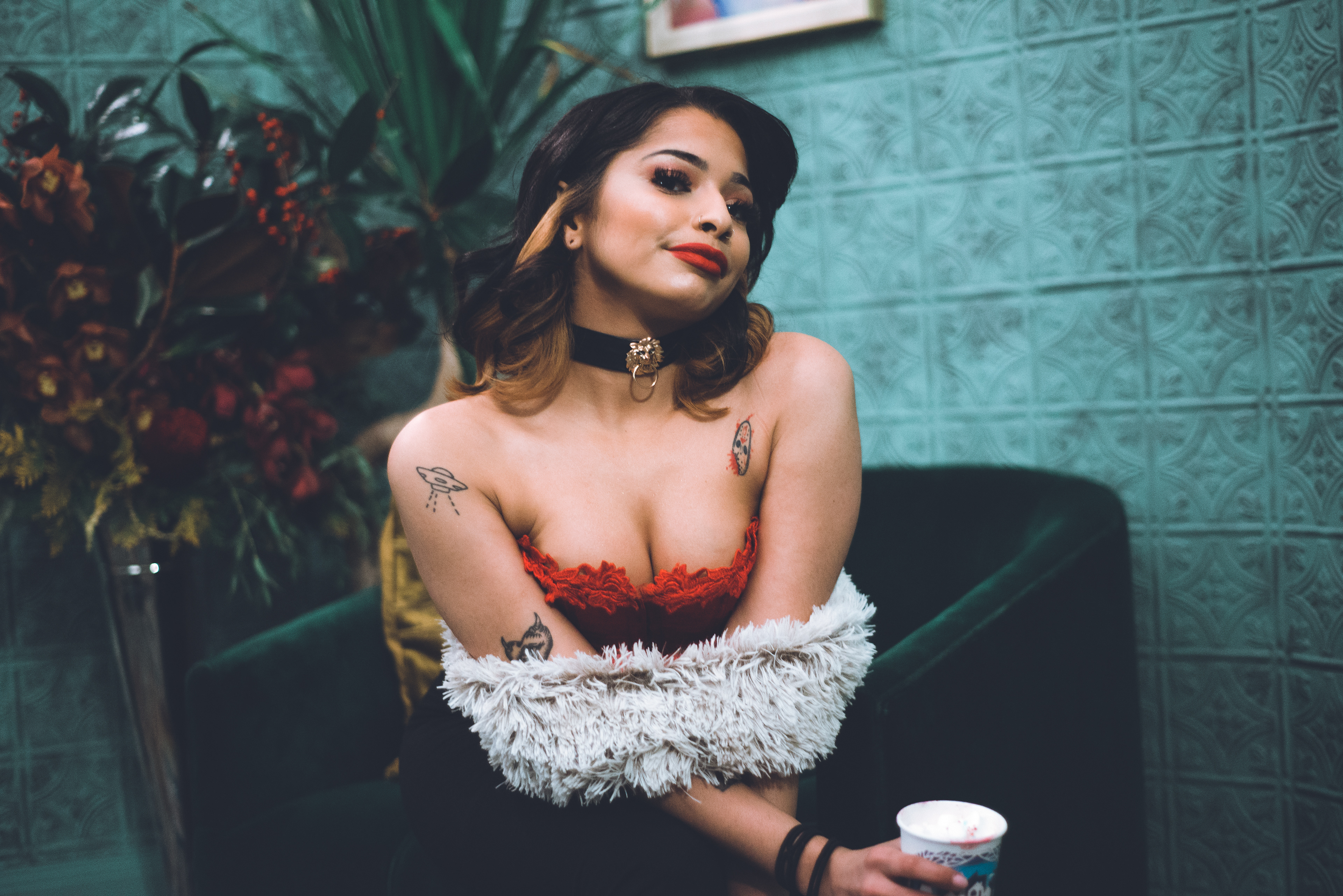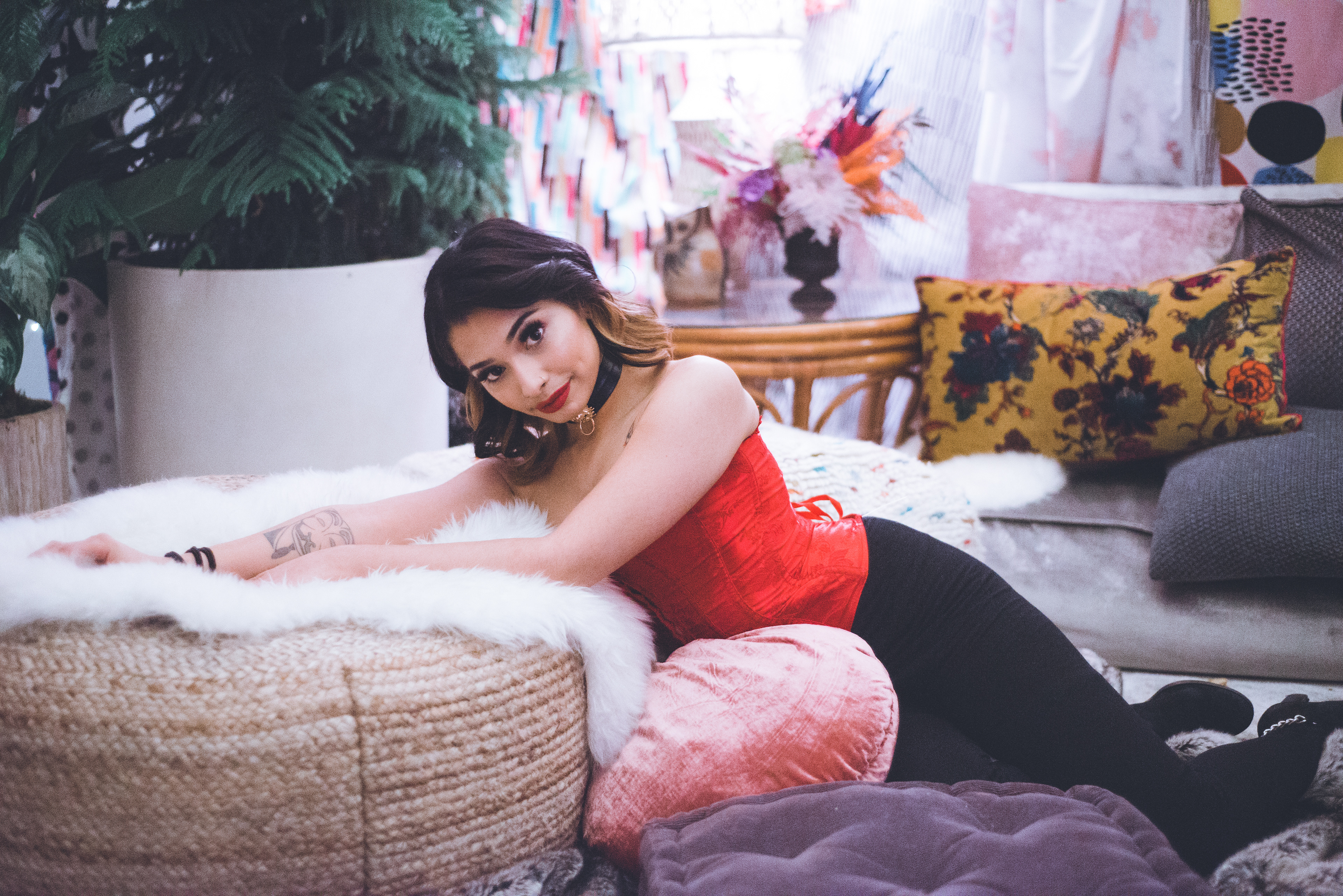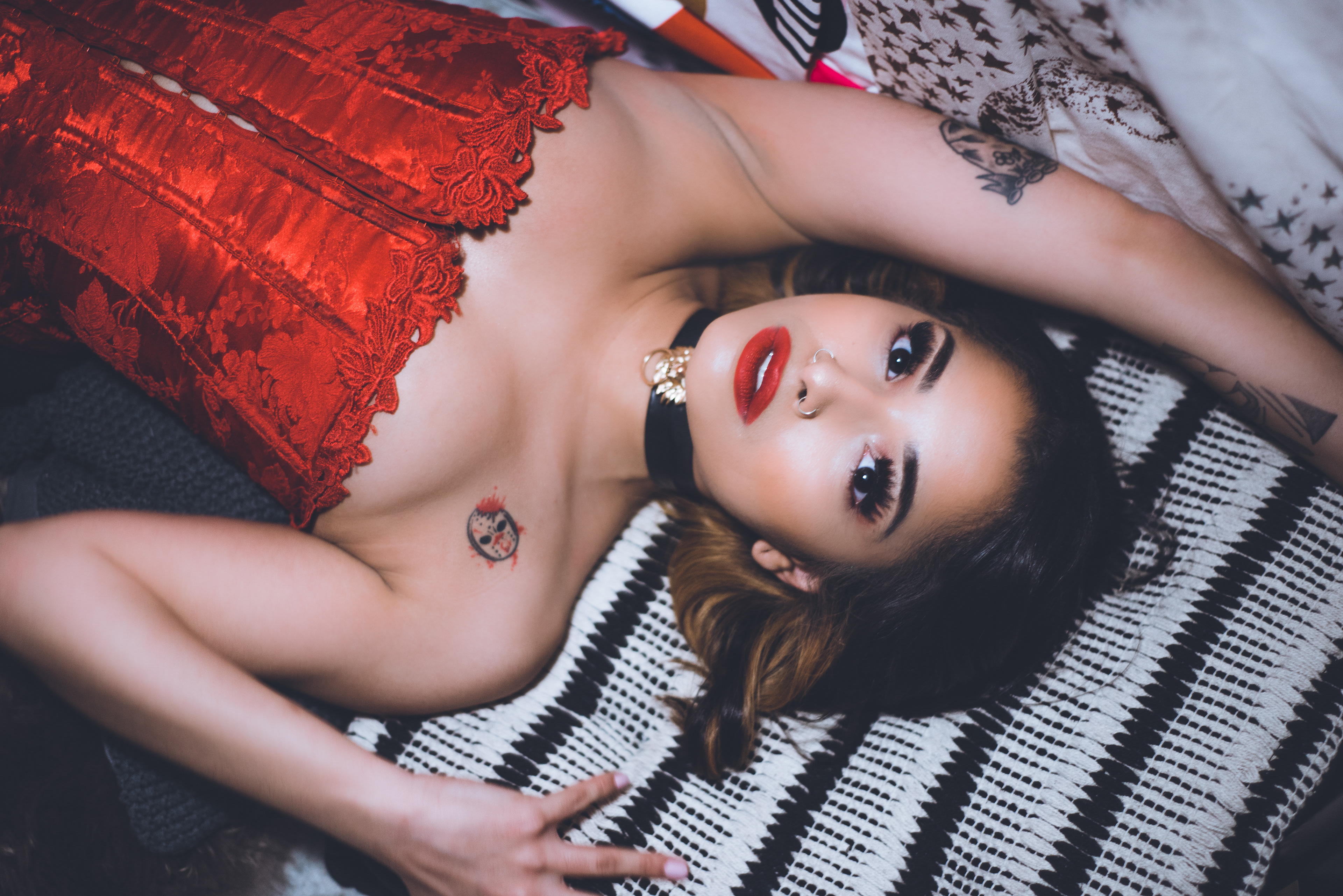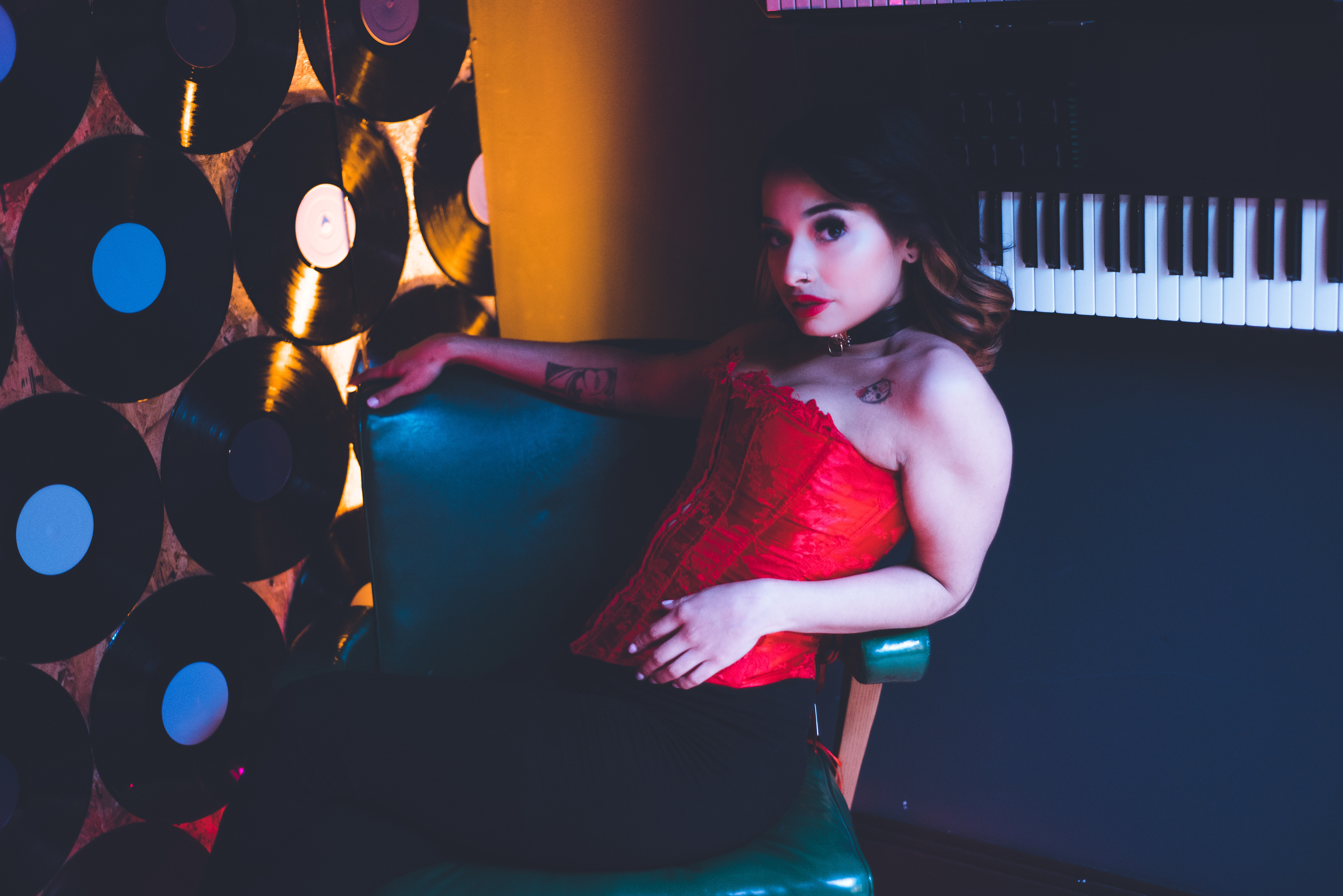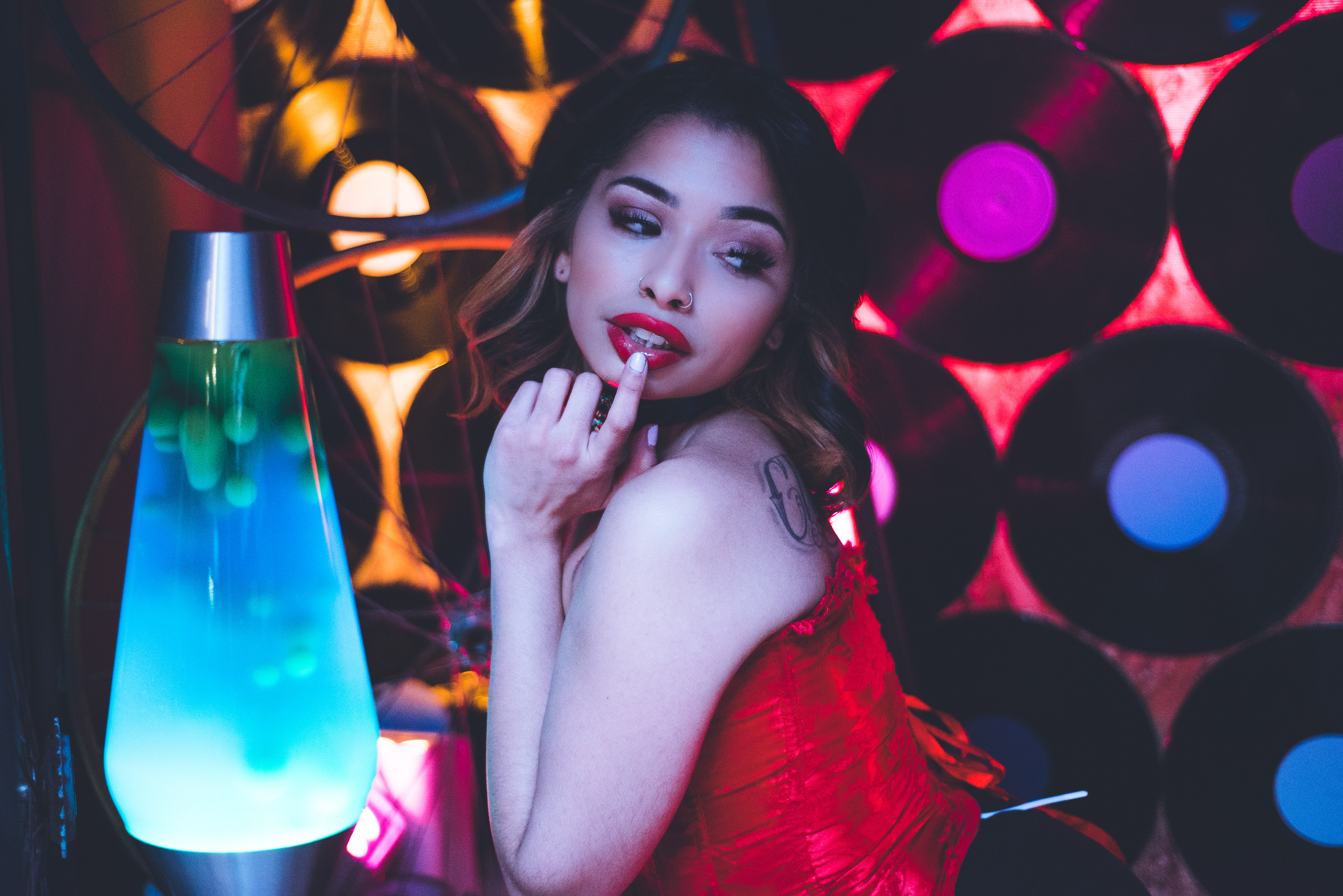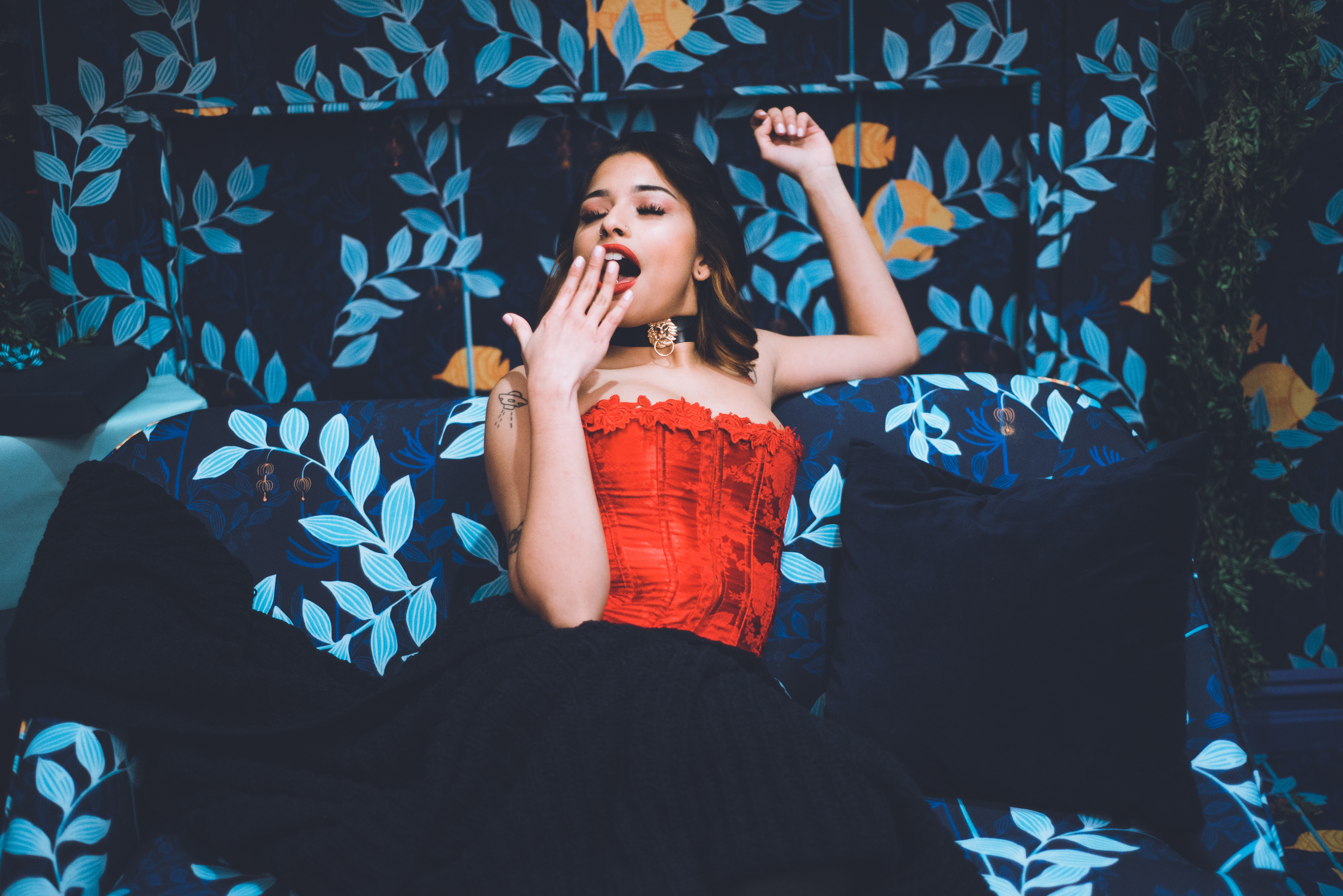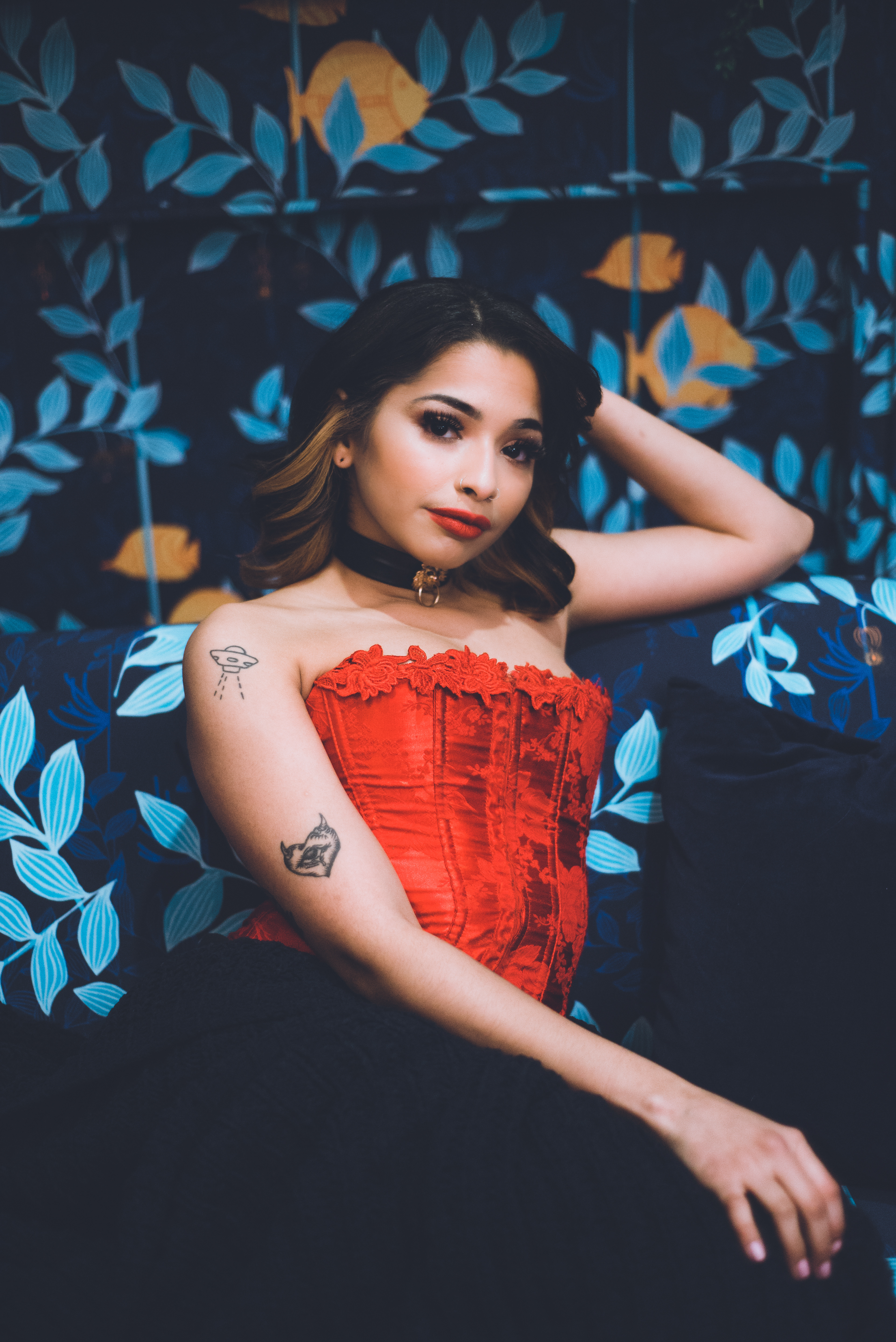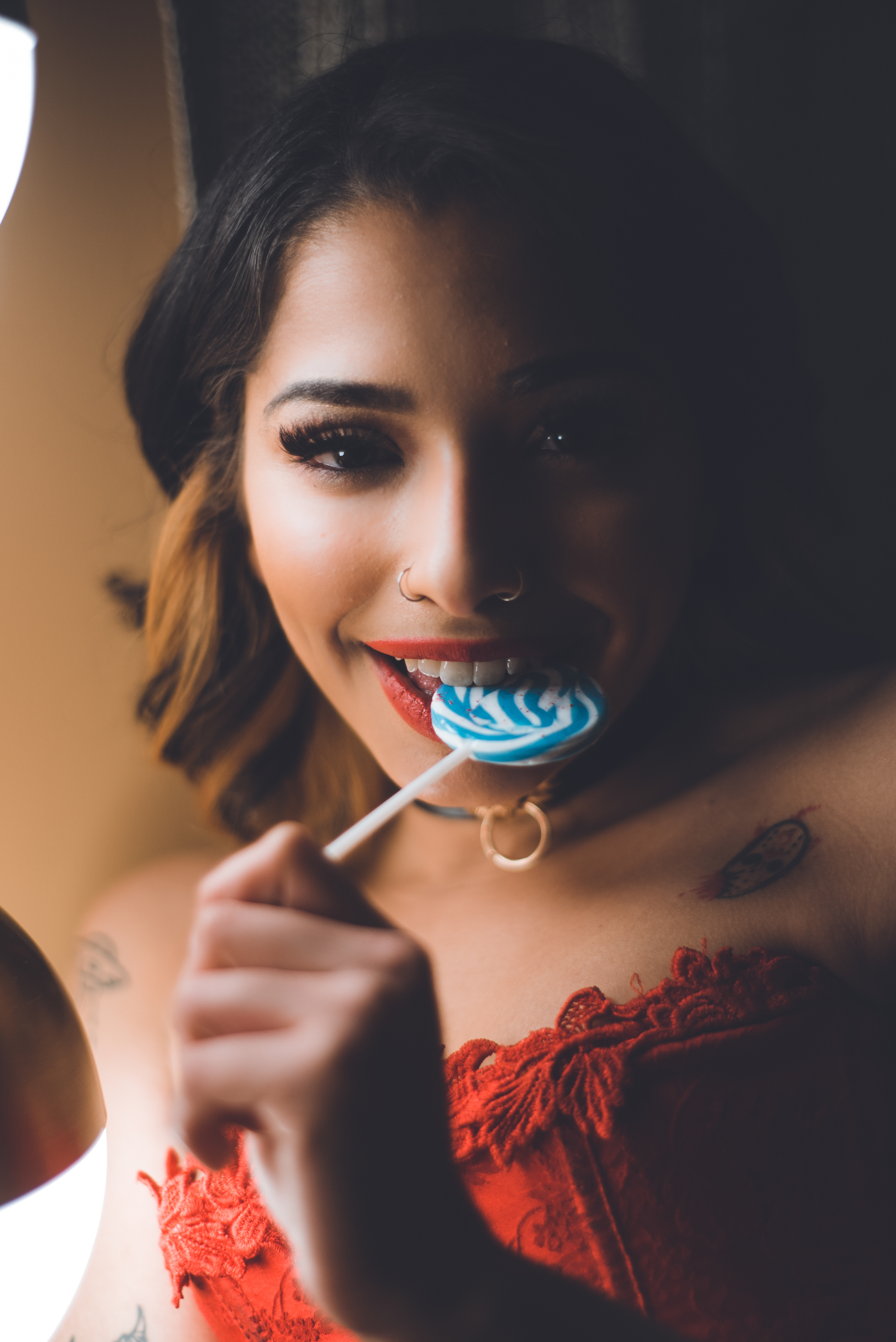 TheGetTogether pop-up focused on the release of the new Portal by Facebook. It not only highlighted key benefits of the Portal, it also created holiday cheer for everyone involved in the pop-up. We spent about an hour here, definitely one of the longest experiences I had. There were 7 areas all together, that included the portal somehow. Each room highlighted the innovations of the portal, which included Alexa, a smart camera and smart sound, connecting people with messenger and sending photos, and overall creating a better experience. This pop-up also included cookies and hot cocoa, made by Grandma herself. In the kitchen area shown above, you were able to talk to "Grandma" and "Grandpa." This was an example of the smart camera, a wide angle camera that's able to detect movement and follow people where they go. The record room showed an example of Alexa, having everyone dance and overall have a good time. The staff was very friendly, and this was overall a very nice experience. 
TEREZ: EXPLORE. SHOP. CREATE.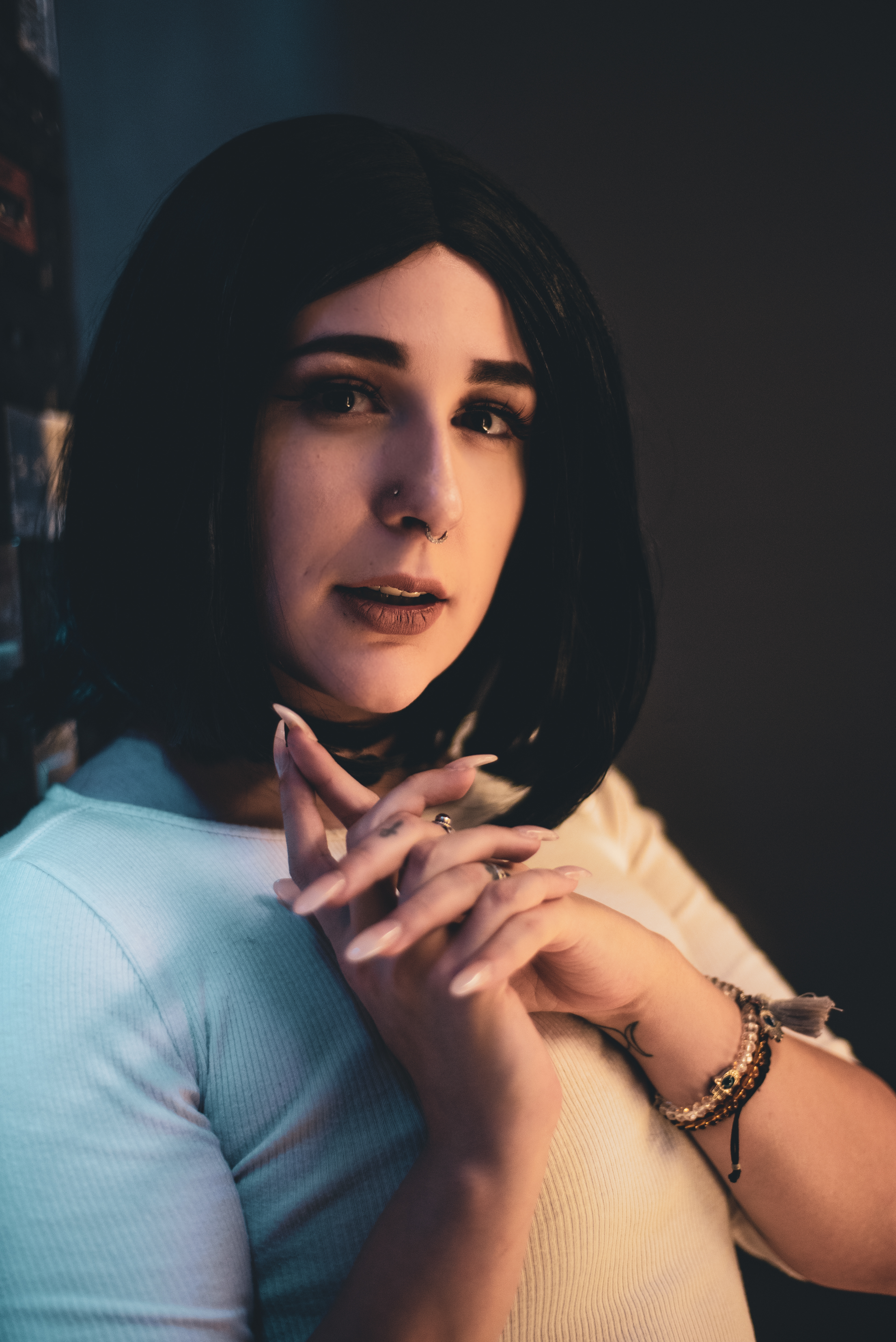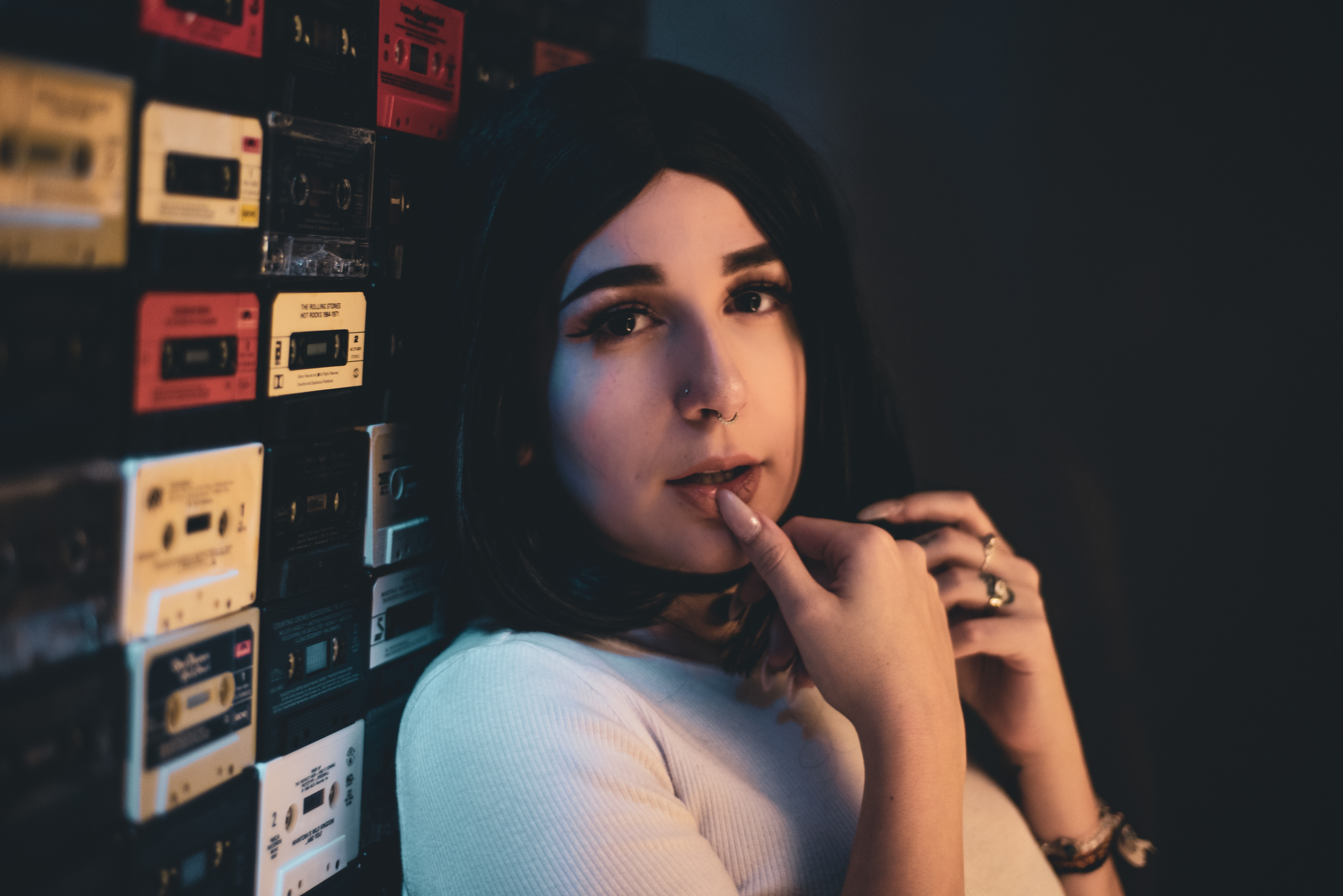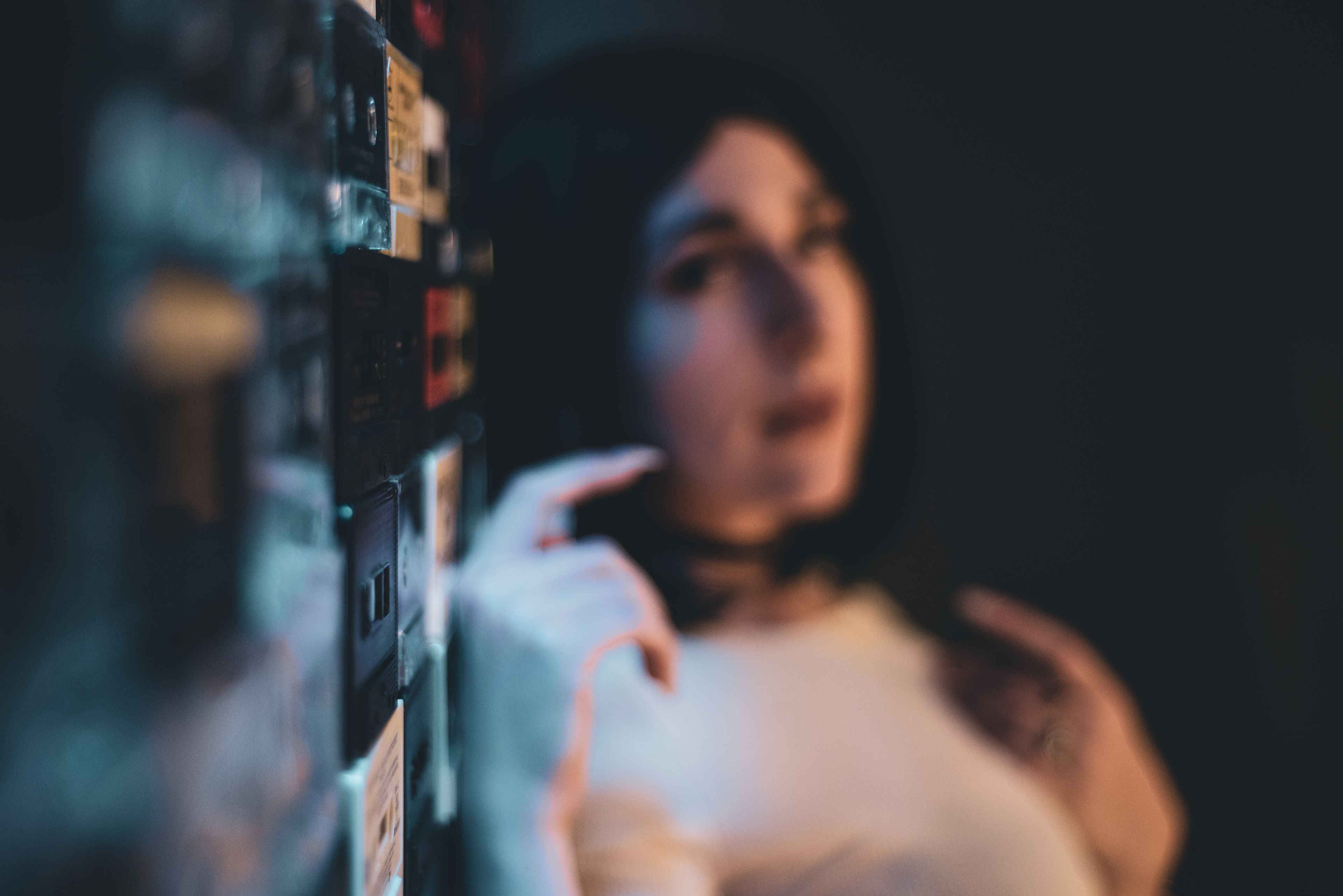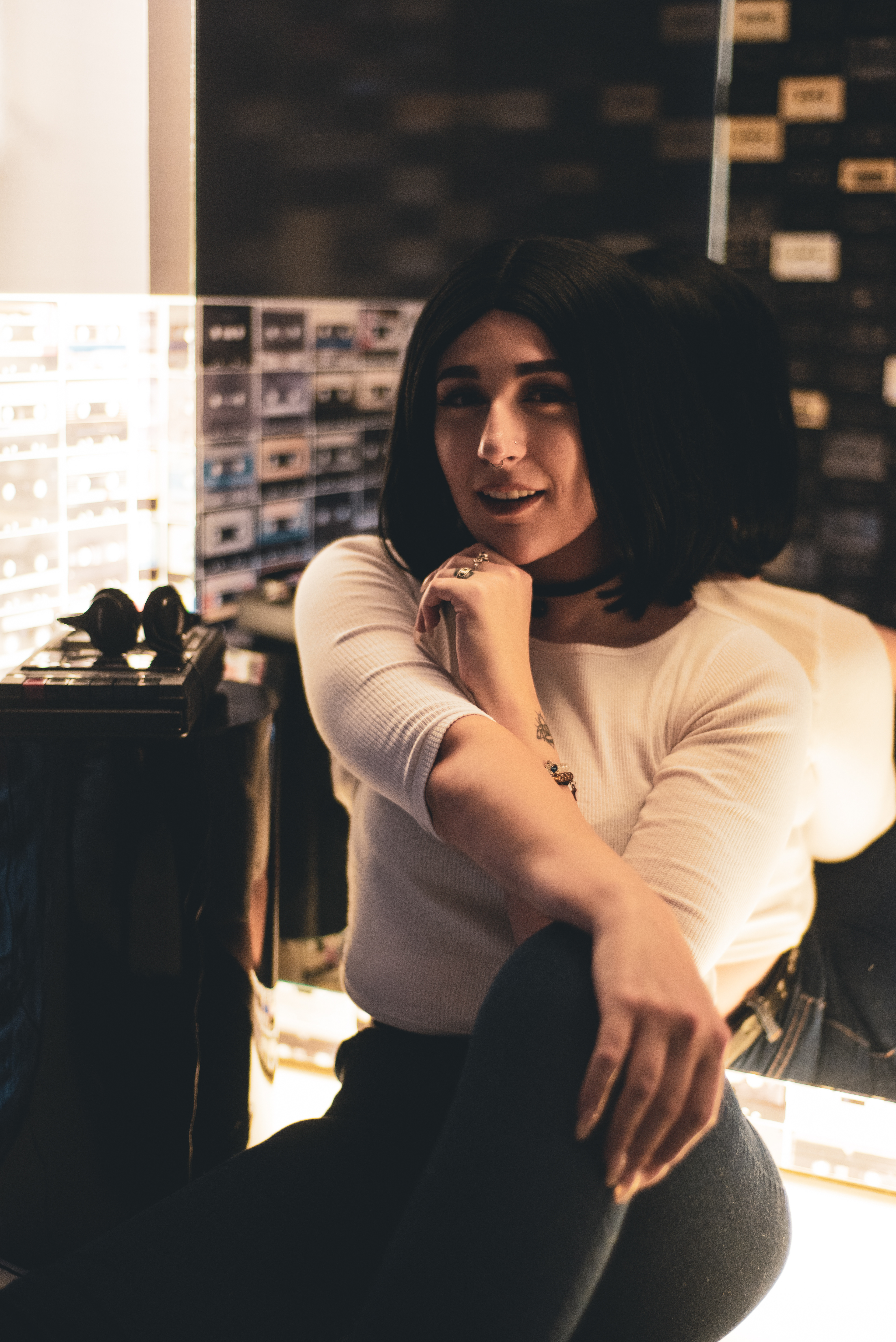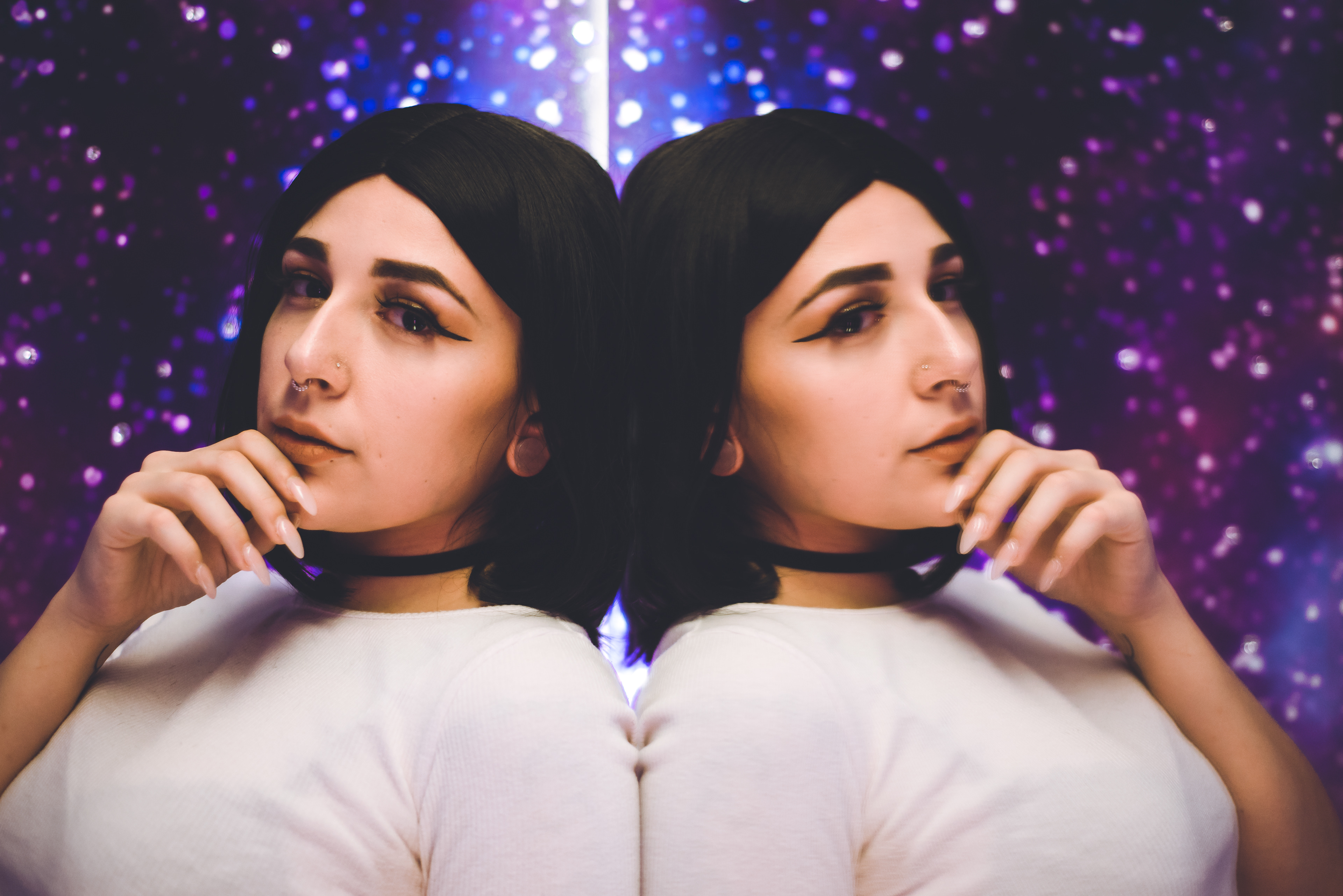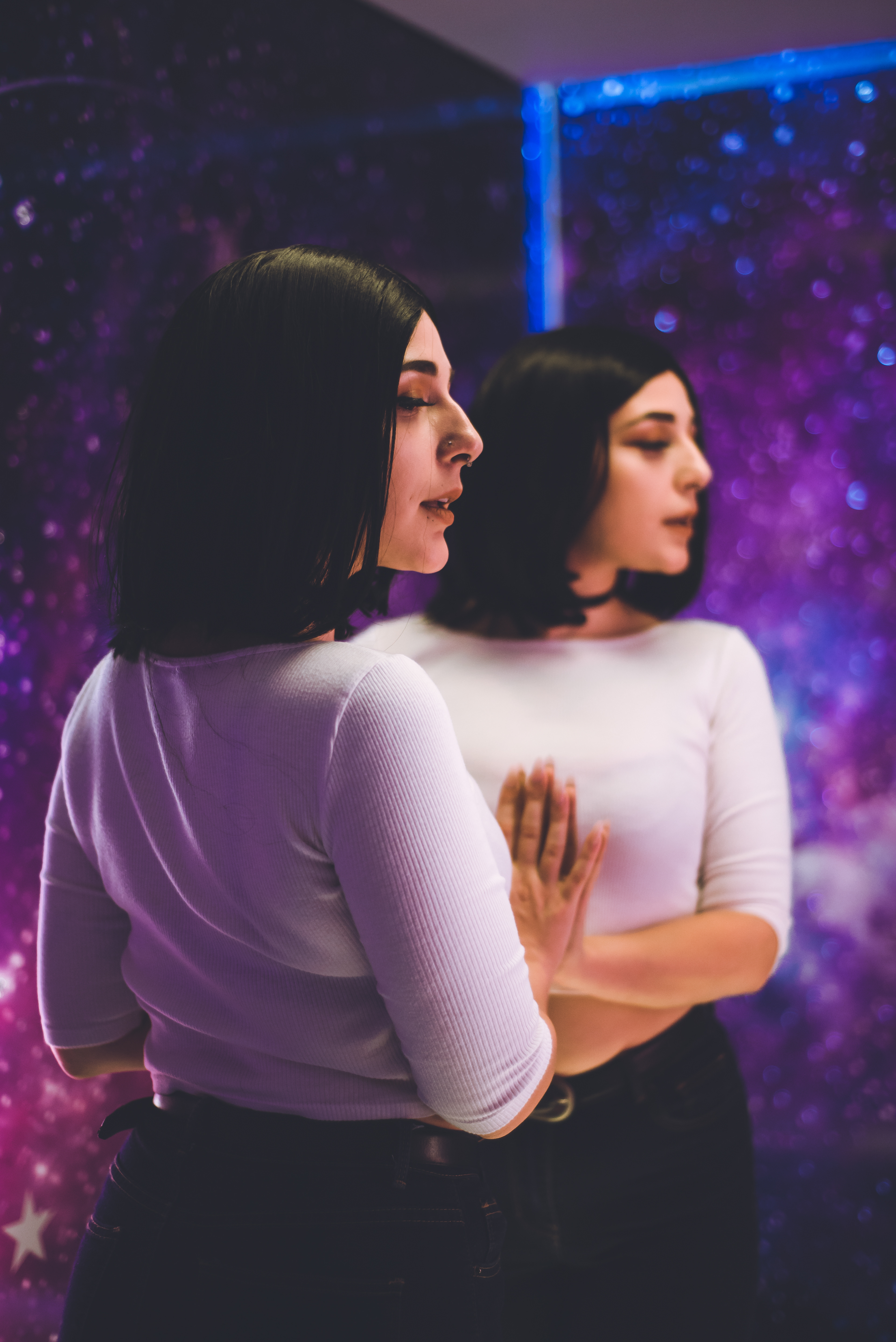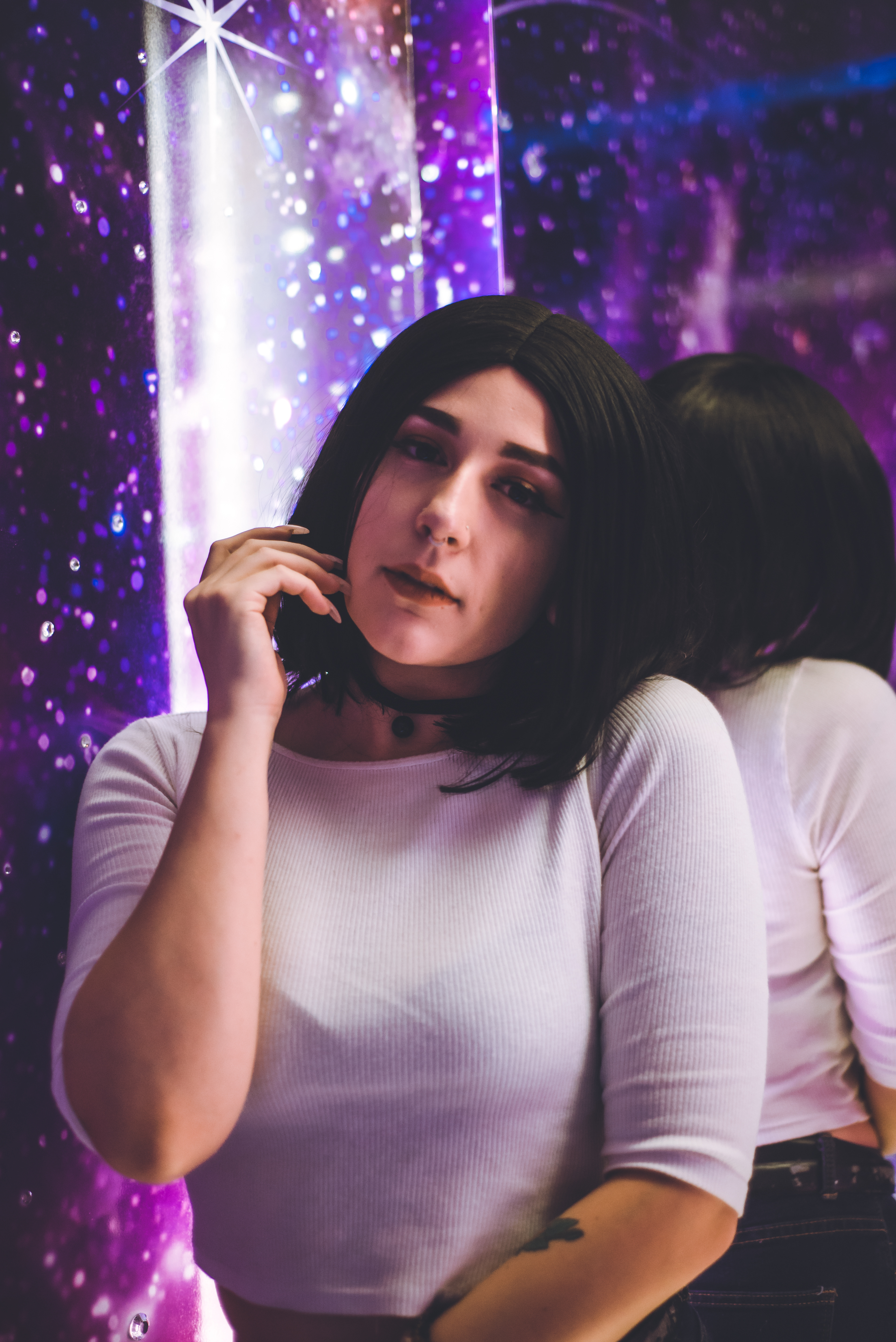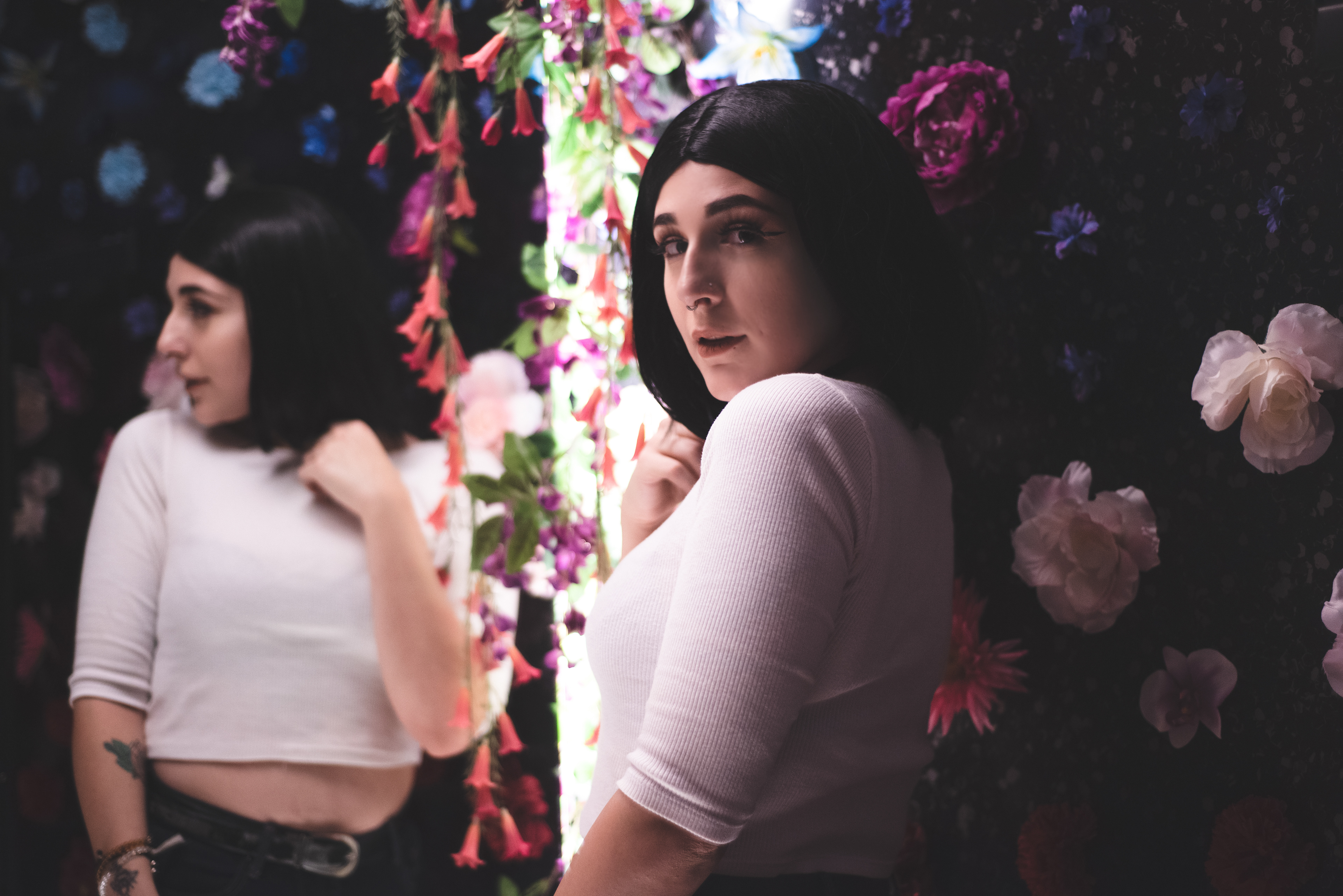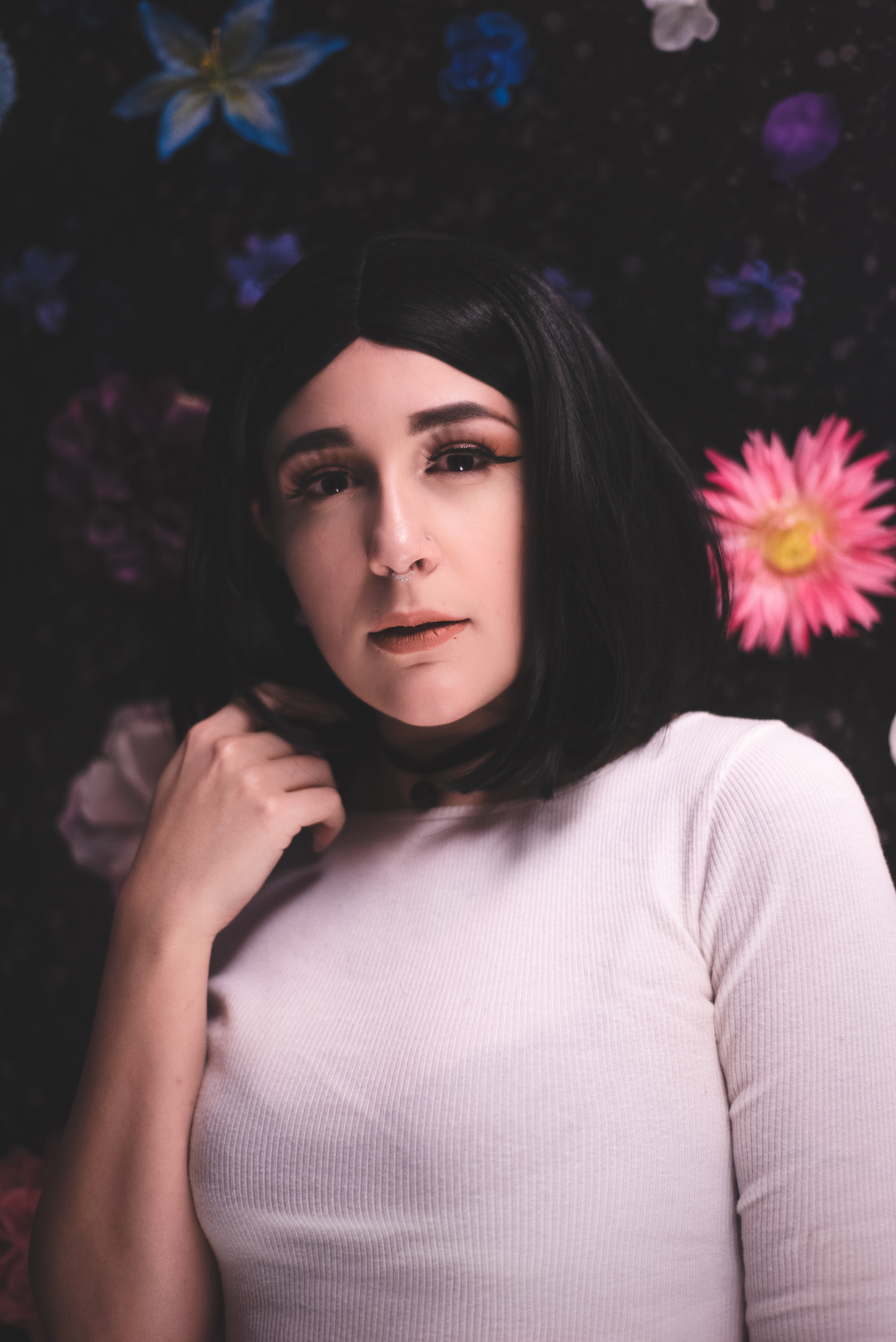 TEREZ is a woman owned establishment that will be open from November 13th to December 2nd, 2018, and they're located on 158 Mercer St in Soho. TEREZ aspires to promote individuality, and their goal is create strong self-confidence with every woman who purchases their clothing. Currently, they have a partnership with the non-profit organization, Women In Need (WIN) and every item purchased at the pop-up, means TEREZ will be donating an item from their line to the organization. 
The locations in the photos are their fitting rooms, one room has flowers all over, one has a galaxy and the other has old cassettes planted all over the room. Space is tight for a full photo-shoot, but if you're interested in getting some  aesthetic Instagram worthy shots, this is 100% the perfect stop.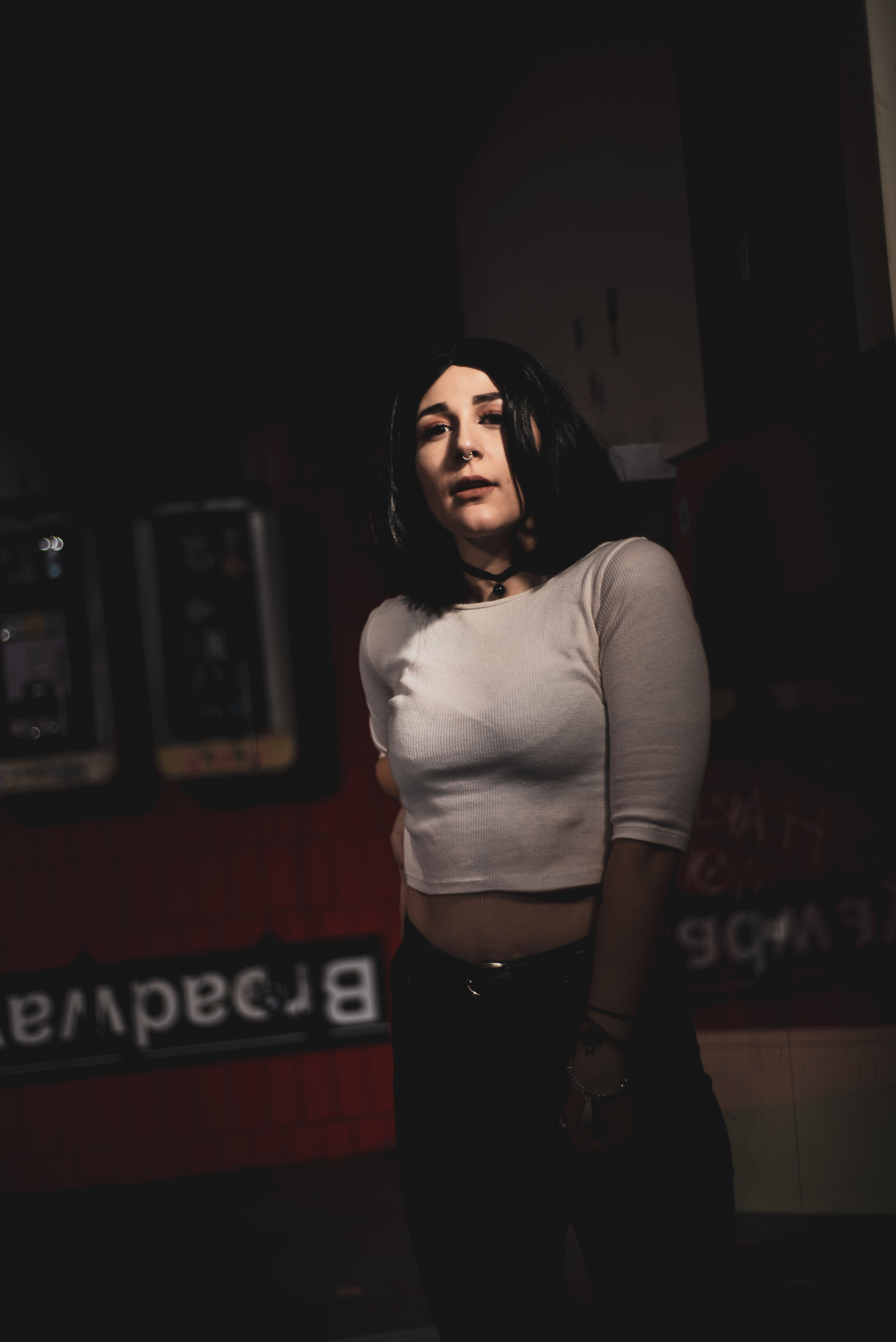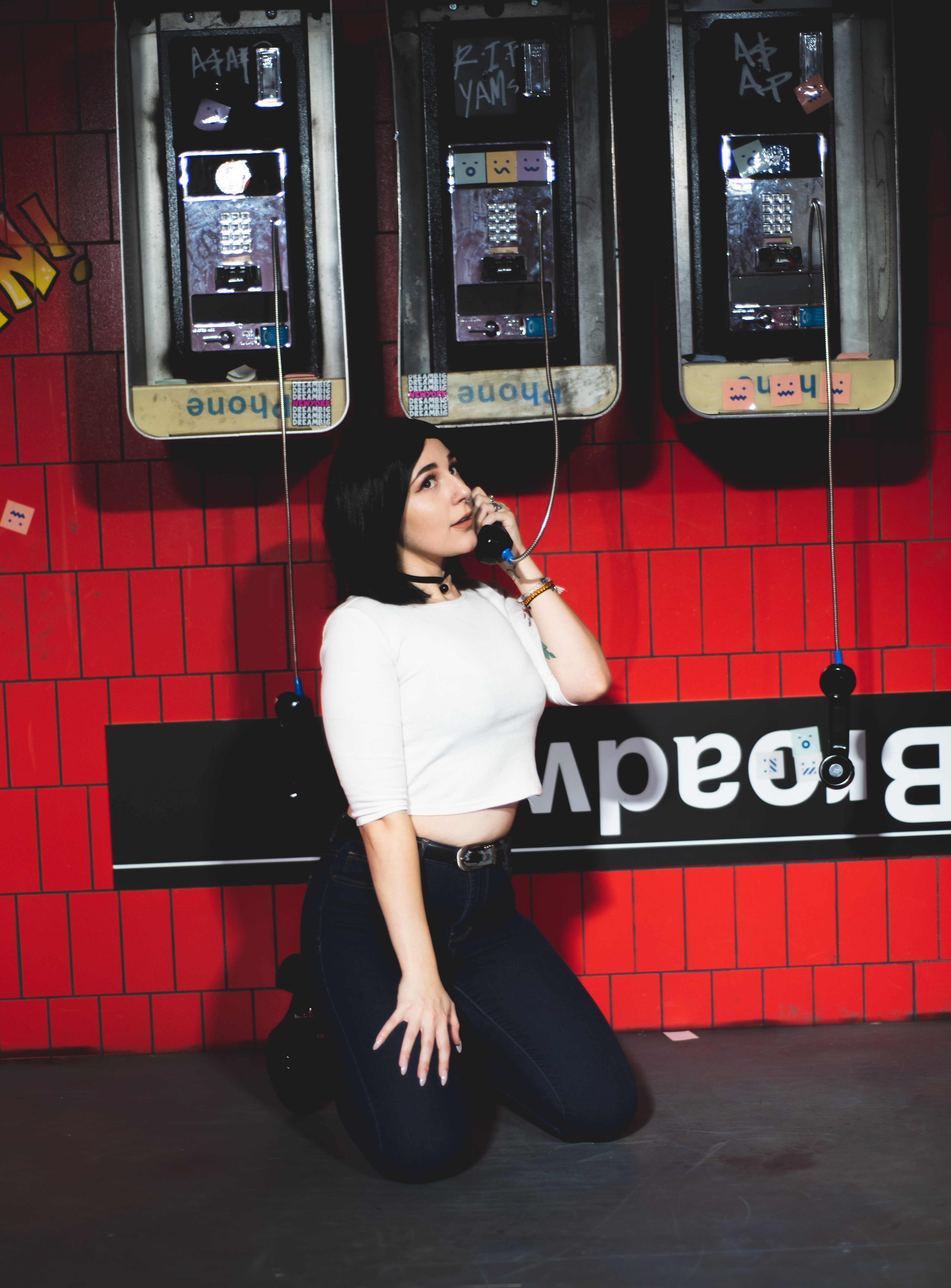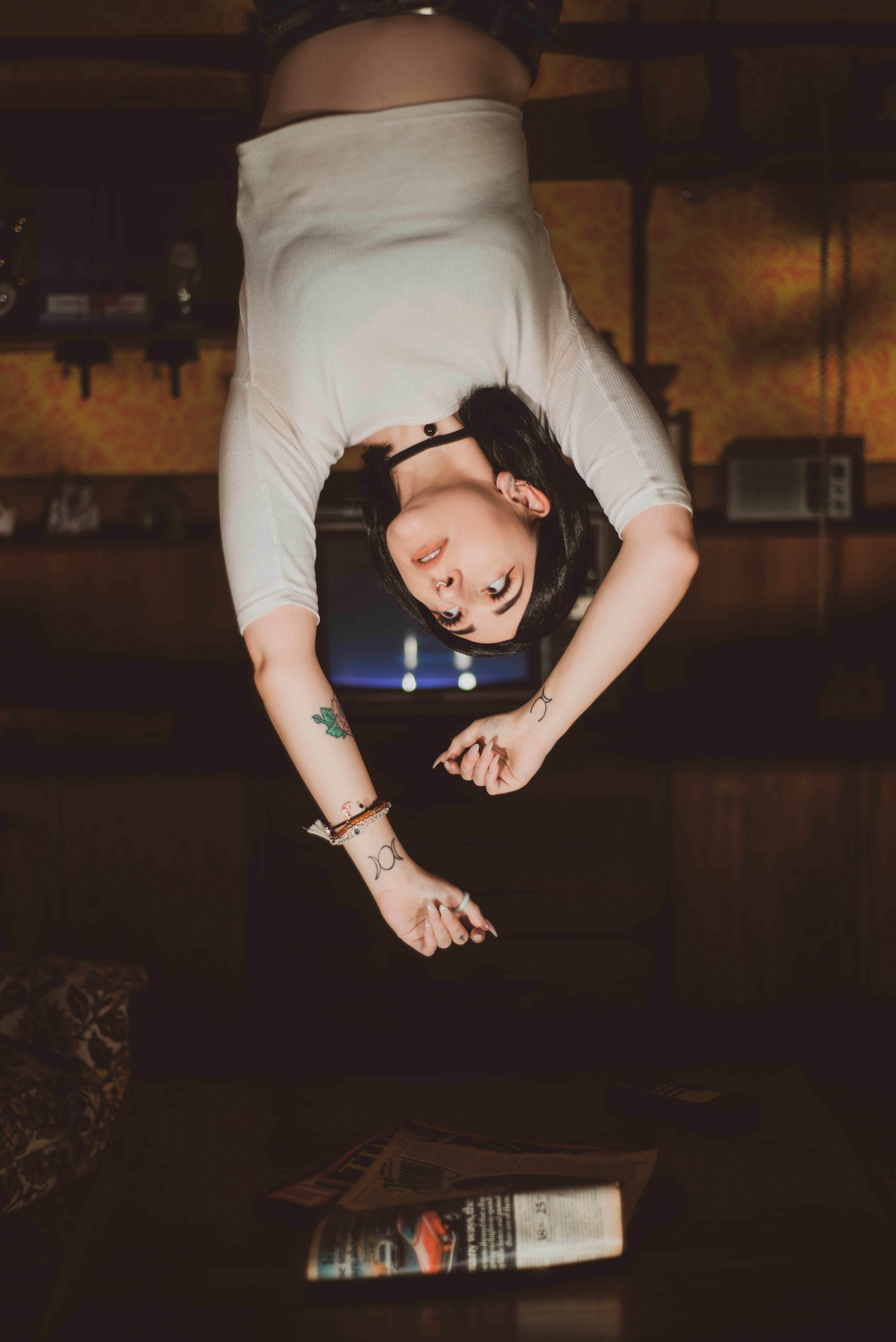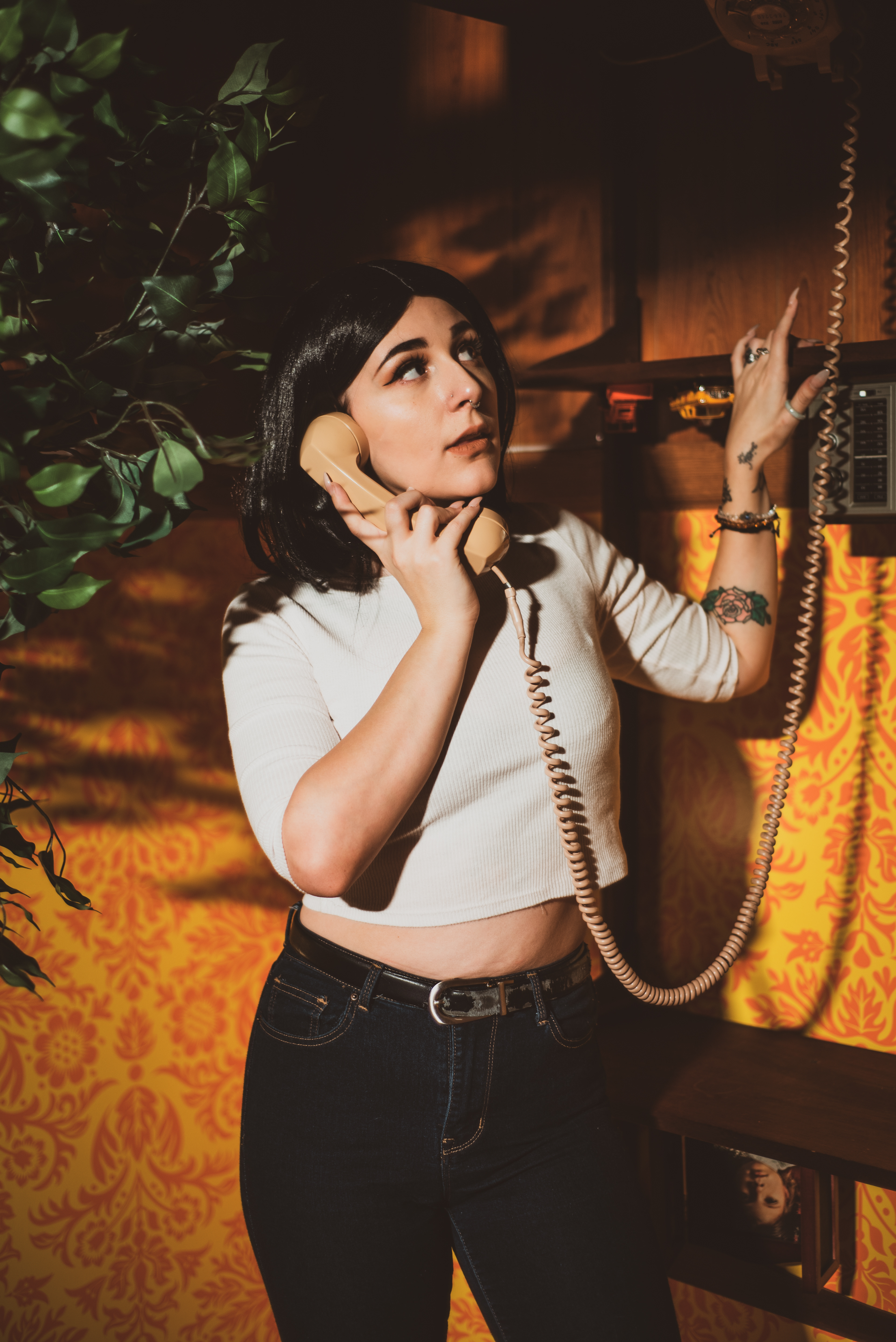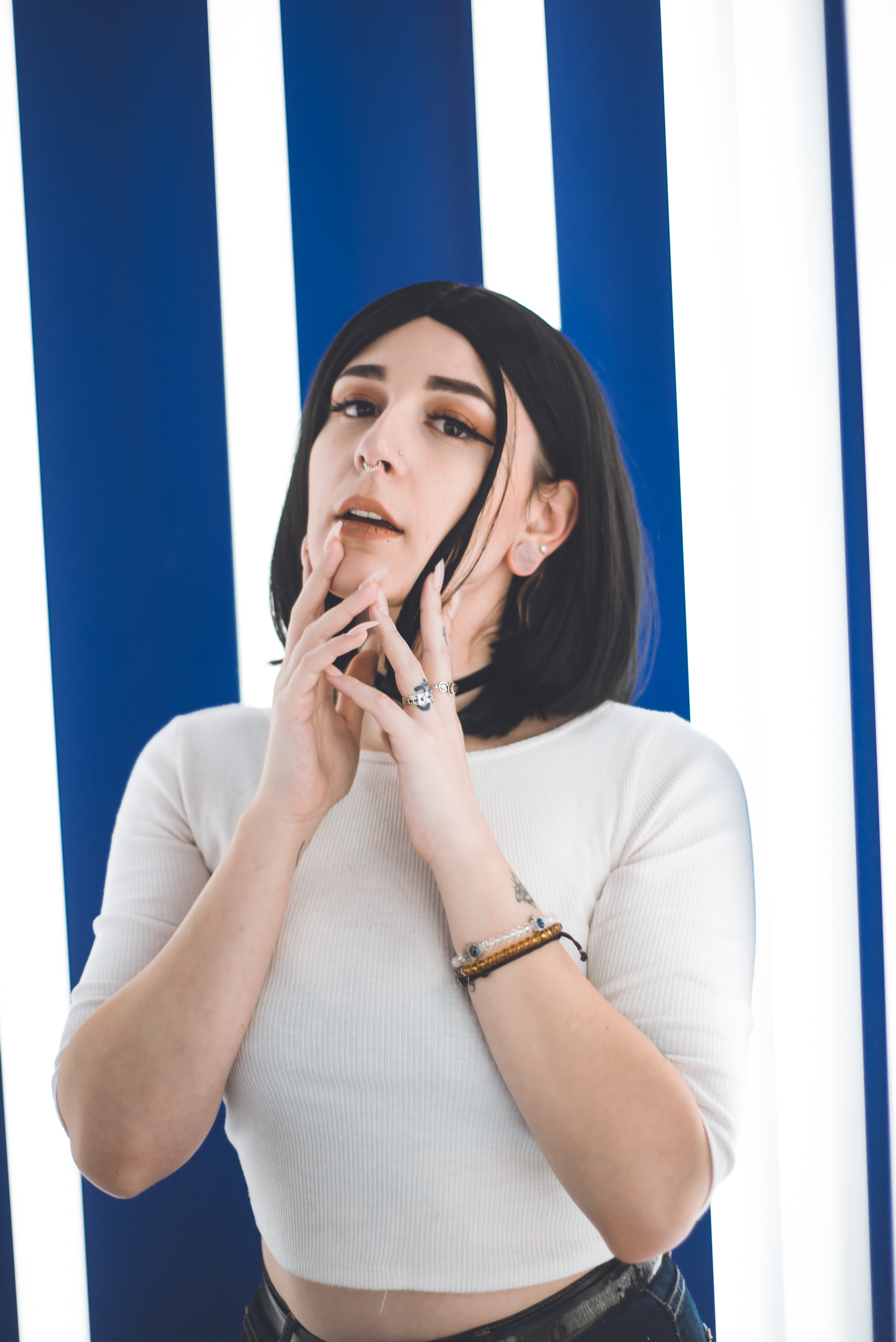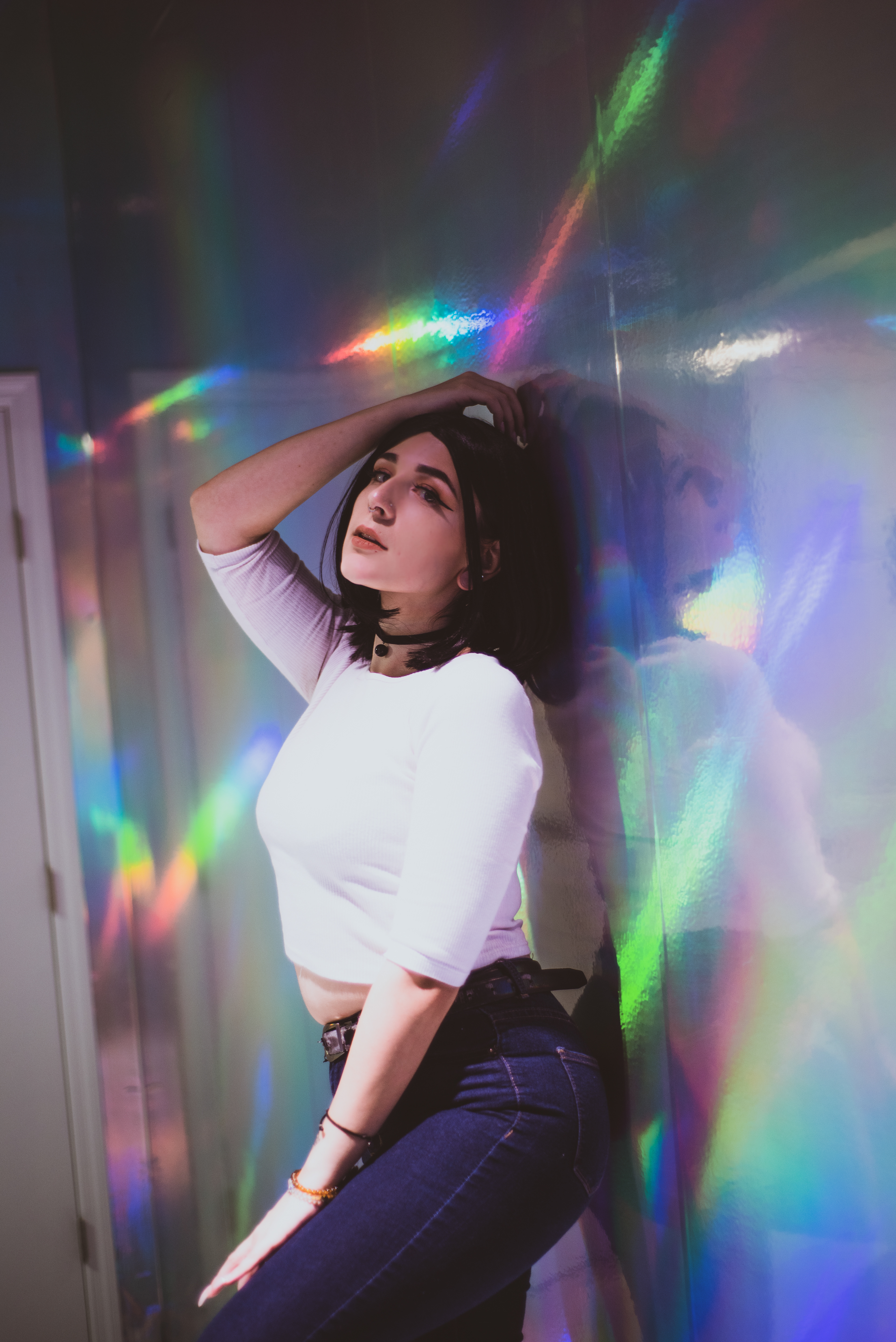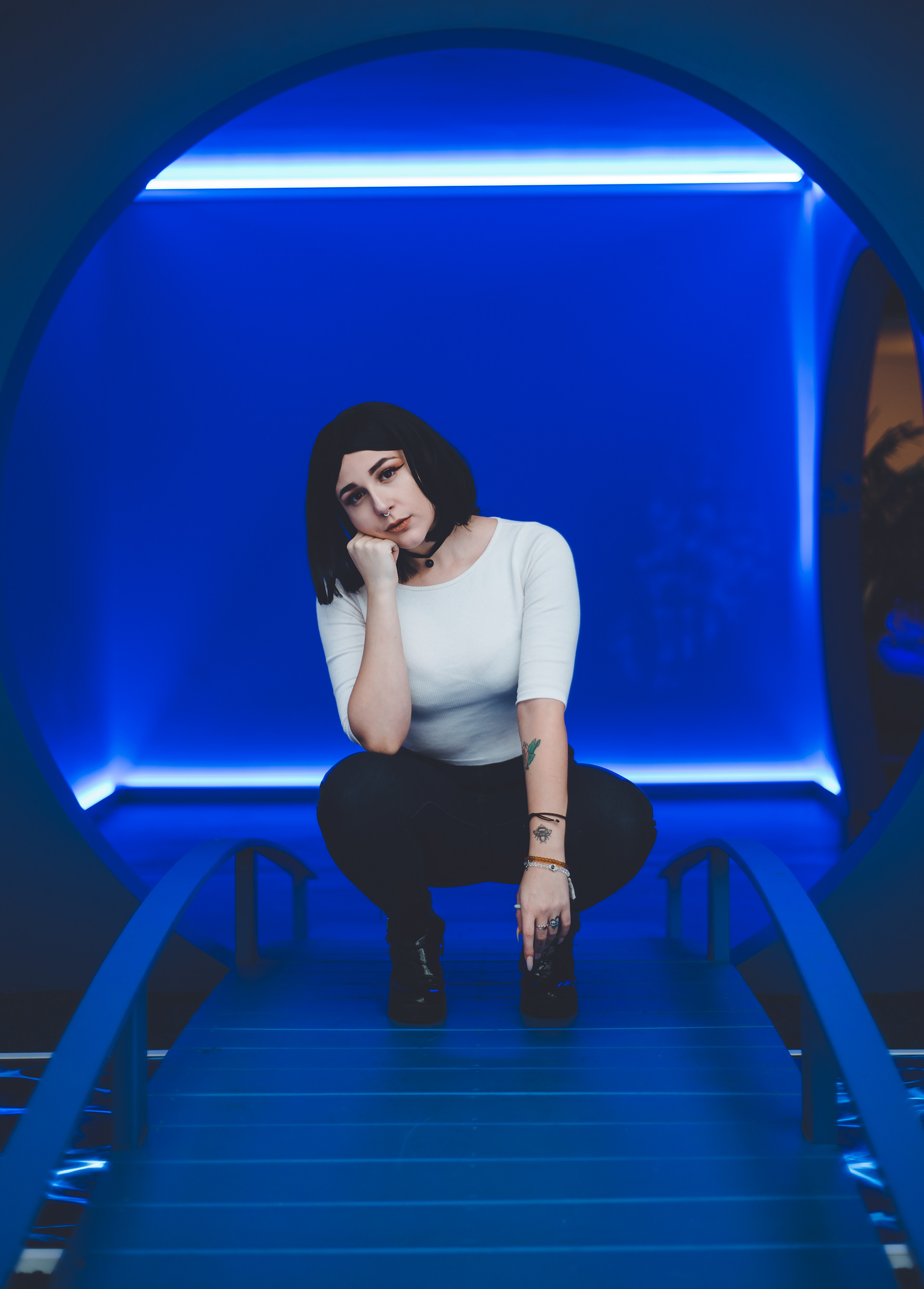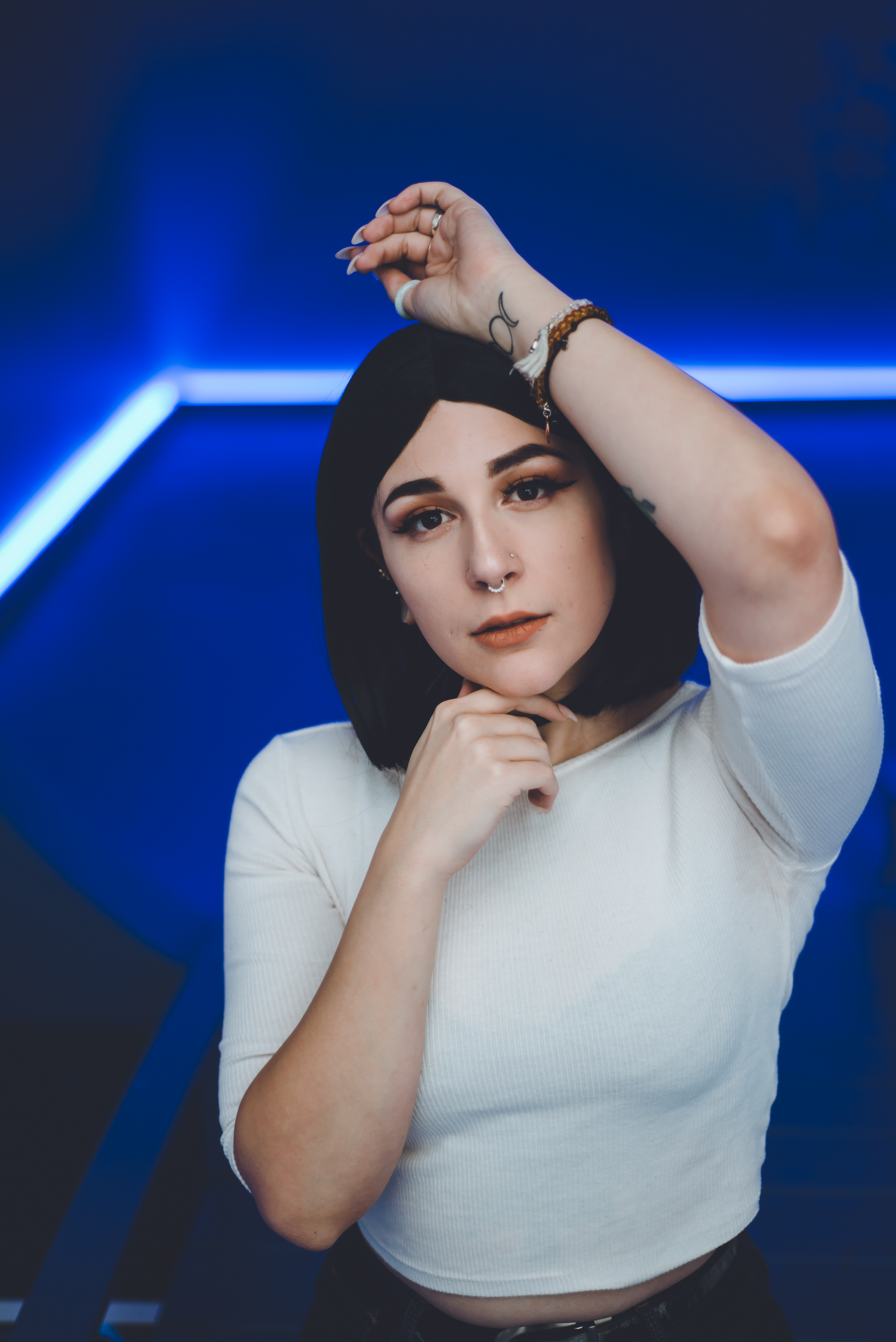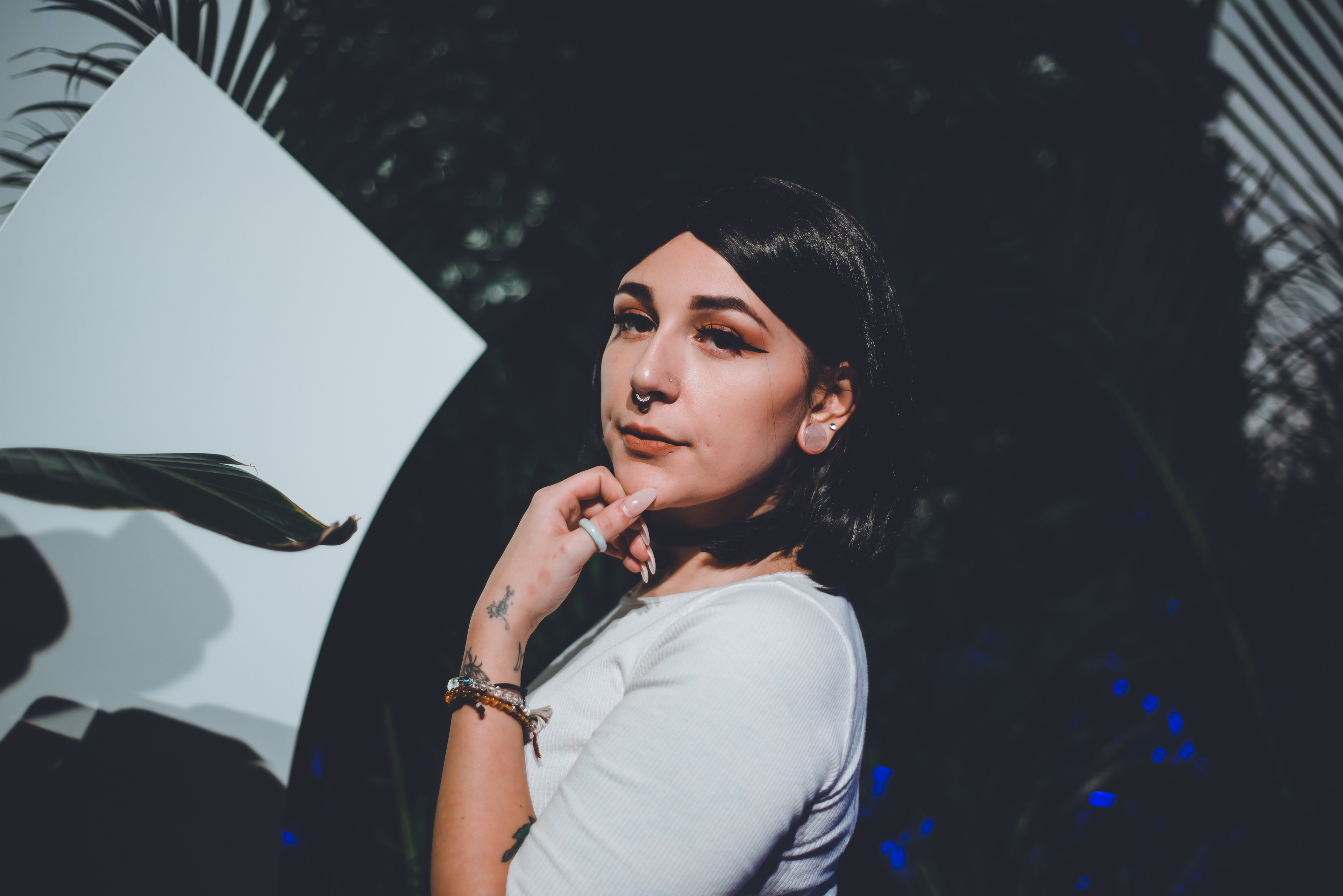 Enter a fully immersive exhibit involving interaction with the past and future. Centered around landline phones, this exhibit includes 5 art rooms, each with a twist. This exhibit is open from November 10th to the 25th (closed on Thanksgiving, the 22nd) and they're located on 435 Broadway. Before we get into that, let's discuss Visible Mobile. Visible mobile was released around May 2018, they're a new phone service that comes in application form. They're currently running a plan on Verizon's 4G LTE network, $40 a month for unlimited calls, text, and data. If you're interested, you can learn more here.
Moving on to the exhibit, you start off walking into a fake storefront. The worker goes on with a rehearsed speech, offering the items "Wi-fi in a can" and a "fetch selfie-stick."  After that, you walk into a photo-booth room, have four photos taken off you, which is converted into a gif, then you're introduced to an exhibit with three upside down rooms. First area is of a NYC subway, a Broadway station with older payphones. They include the usual subway sounds, and one interesting aspect of this was you can hear something on the other end of the phone. There's two more upside-down exhibits, one includes a retro office space with a running shredding machine, the other resembles a 1970s themed living room. This office room to me was adequate, but the living room was done very well. Every piece of furniture matched with each other perfectly, the lighting in the room was well-done, and there were multiple items to interact with. They of course had a retro phone, Atari look-a-like controllers and an older TV. Moving on, was a sound activated light room. If you're looking for perfect portrait lighting, this is the perfect spot. The room was already lit very well, and if you stomped your feet or talked loud, the lights would get brighter. After this, the last room, we walked into and found (not pictured here) landline phones quietly "growing". There was a strong blue room with a blue bridge that was fun to shoot. Last area was a lounge area, with plants everywhere. 
Without a doubt, one of the best pop-up's I went too. They're still open until the 25th if you're looking for a new place to shoot!
CANON PORTALS: PHOTO EXPERIENCE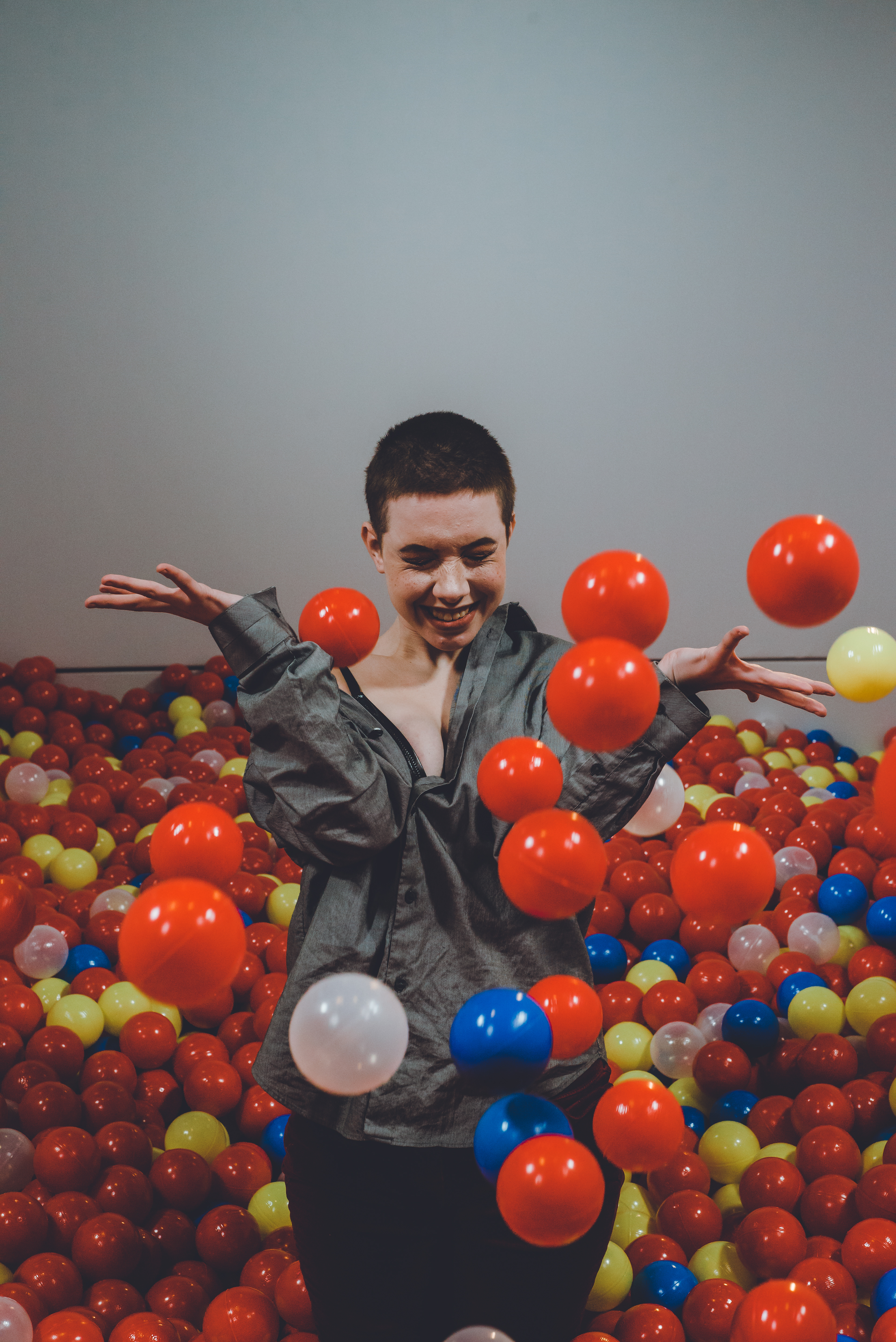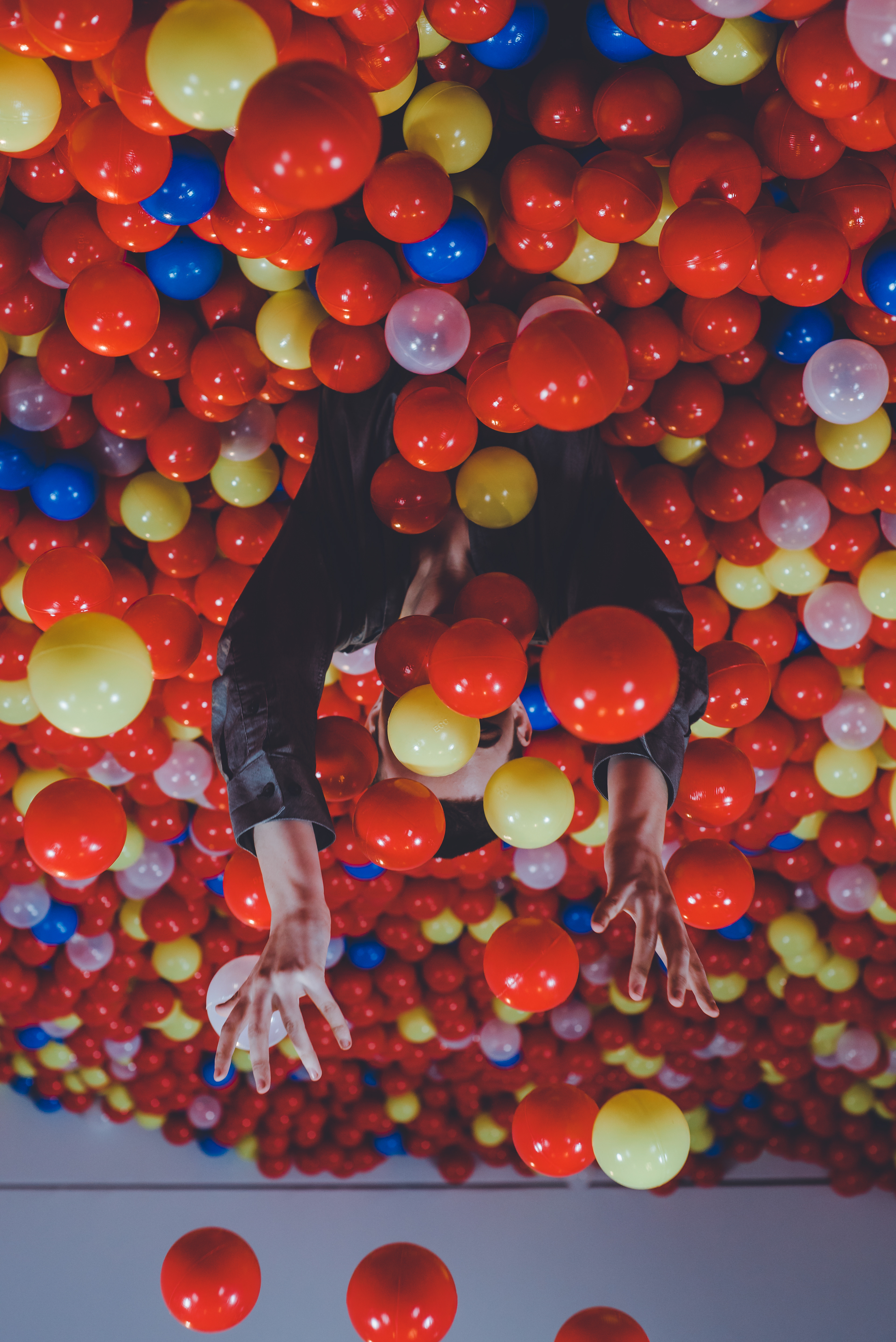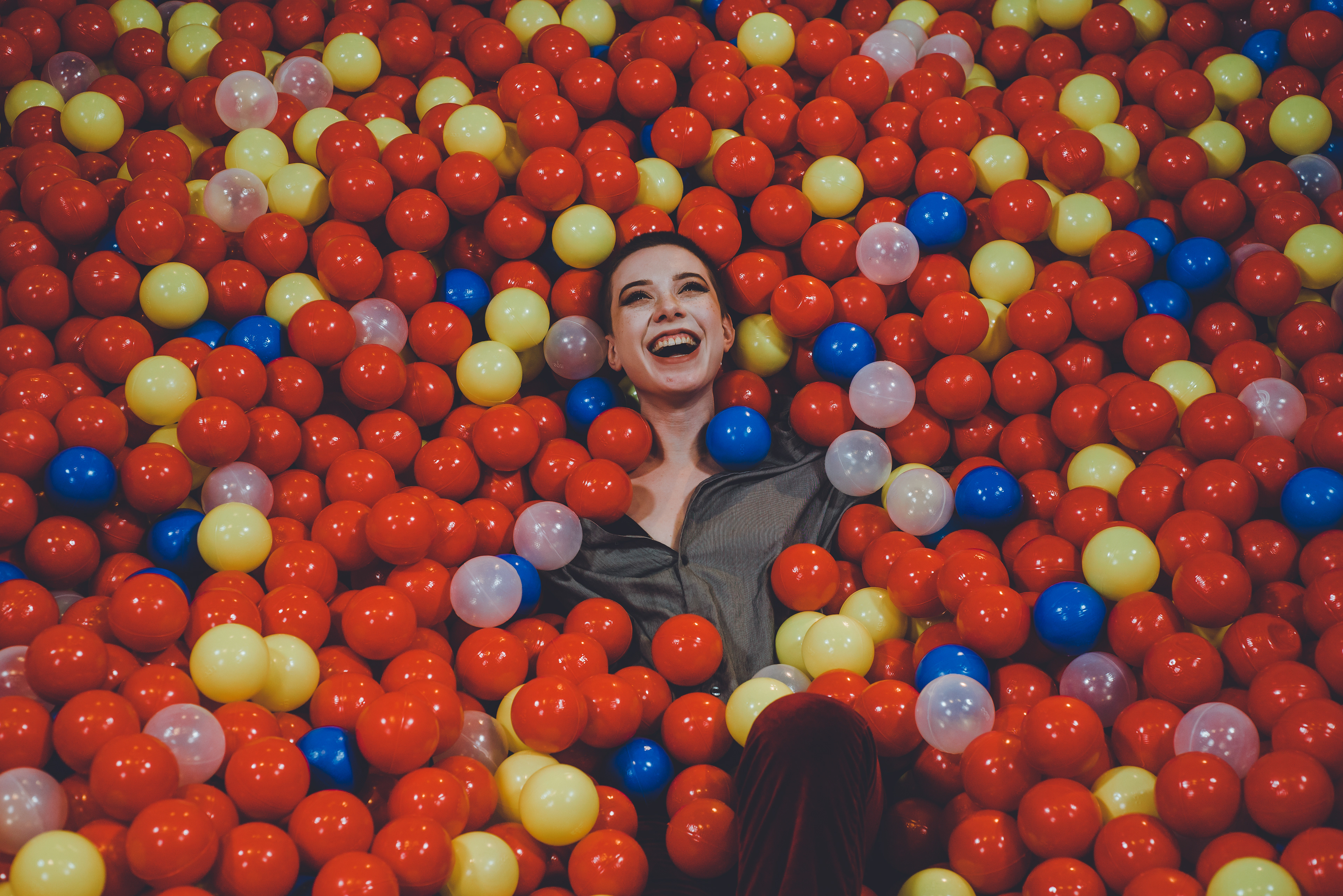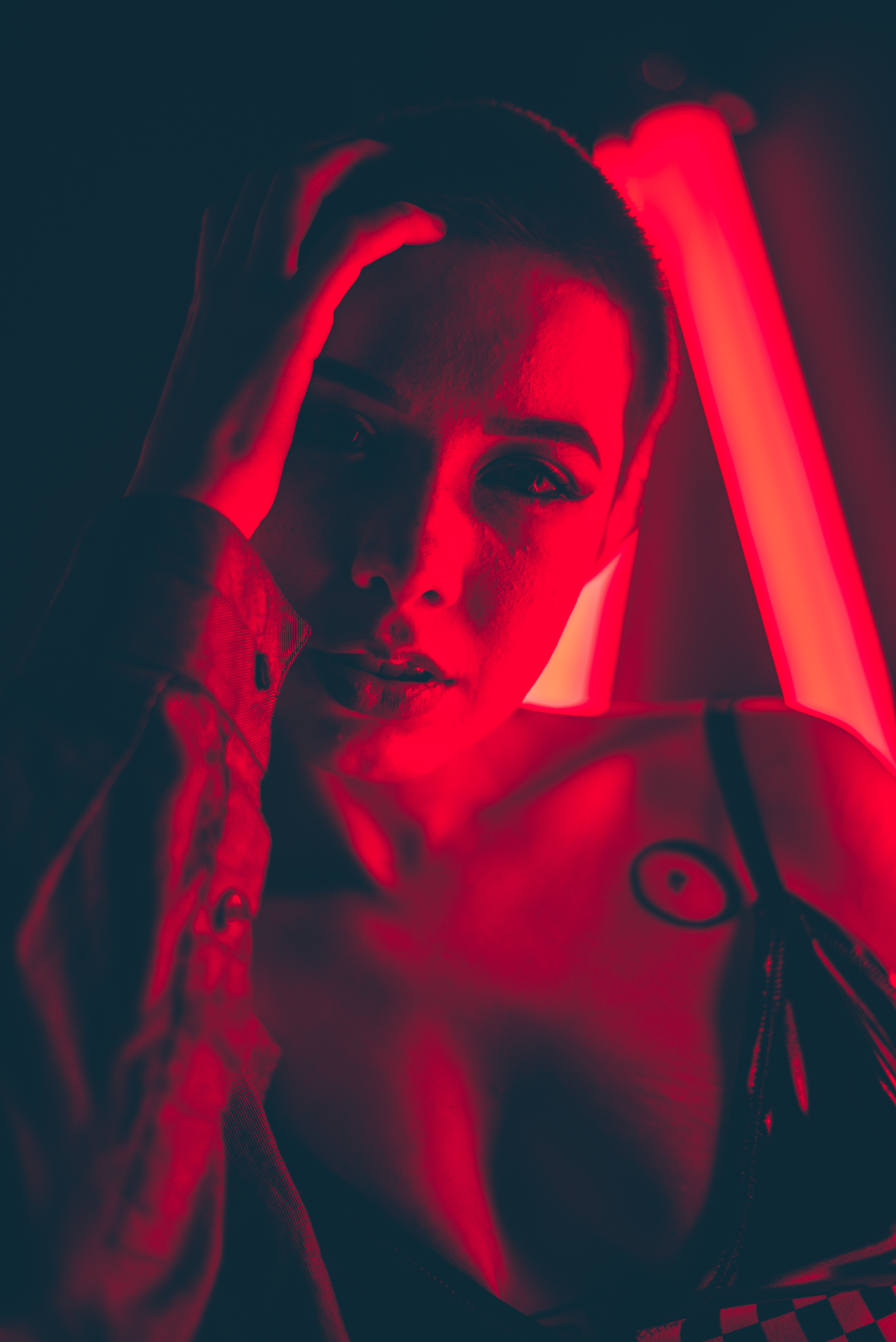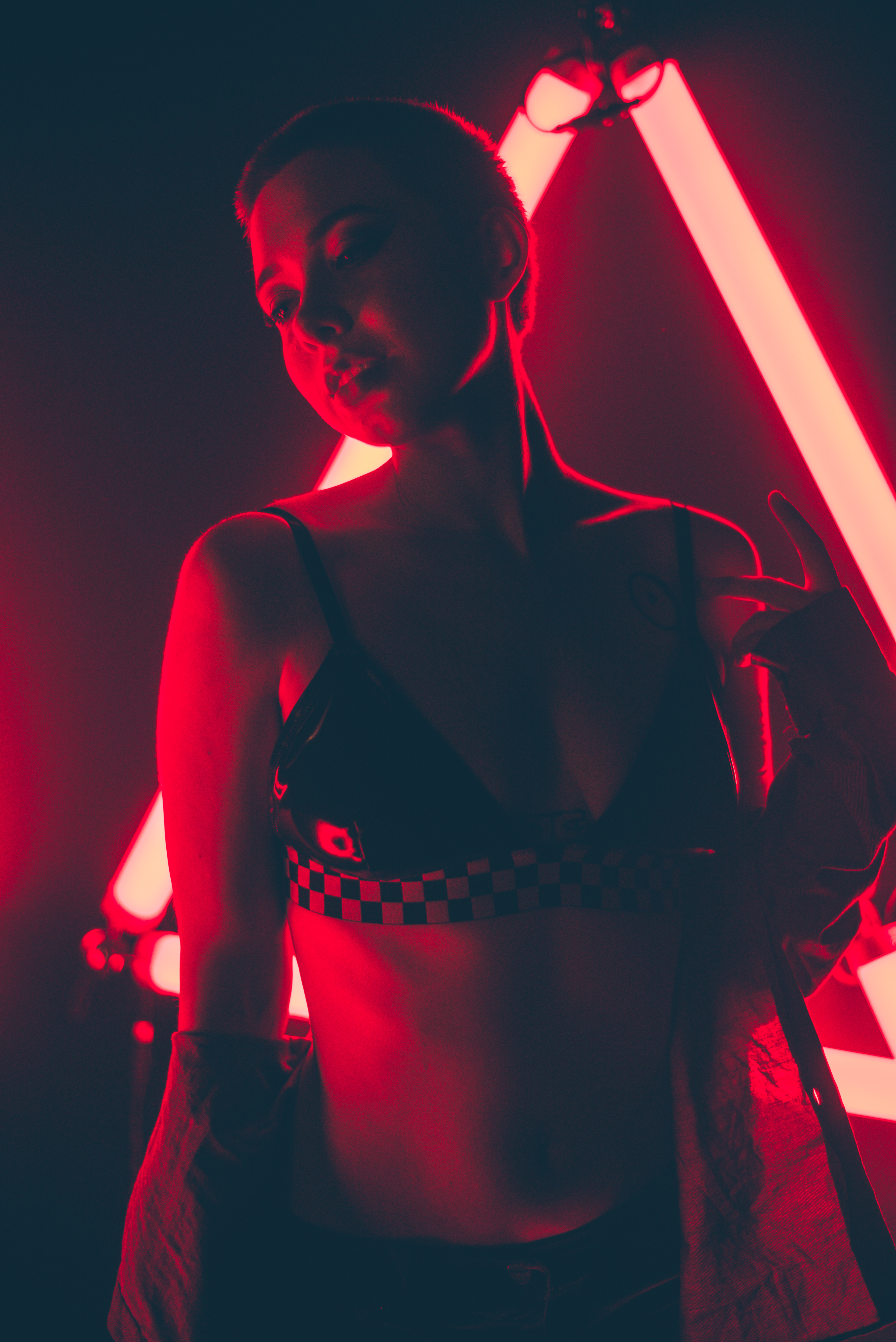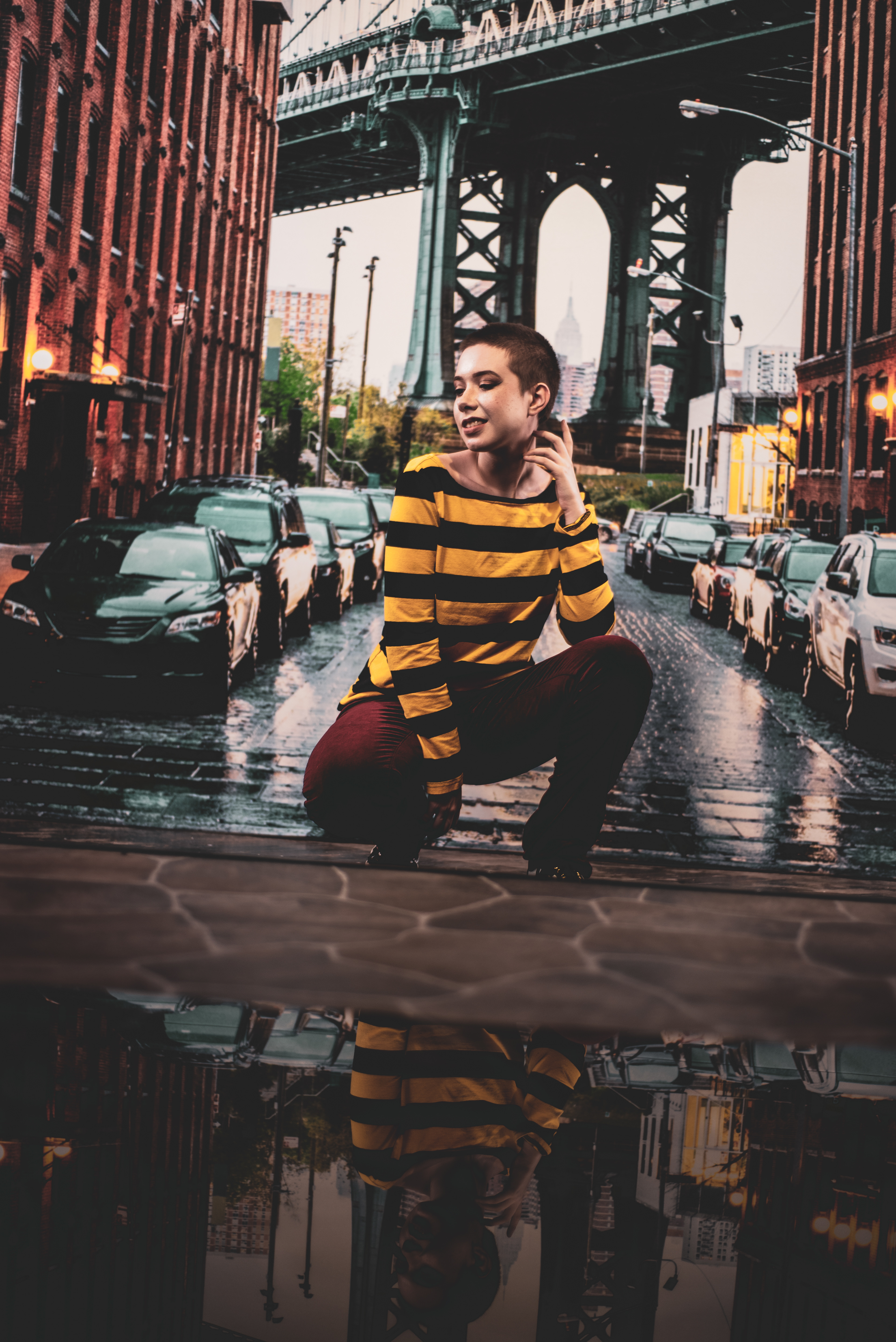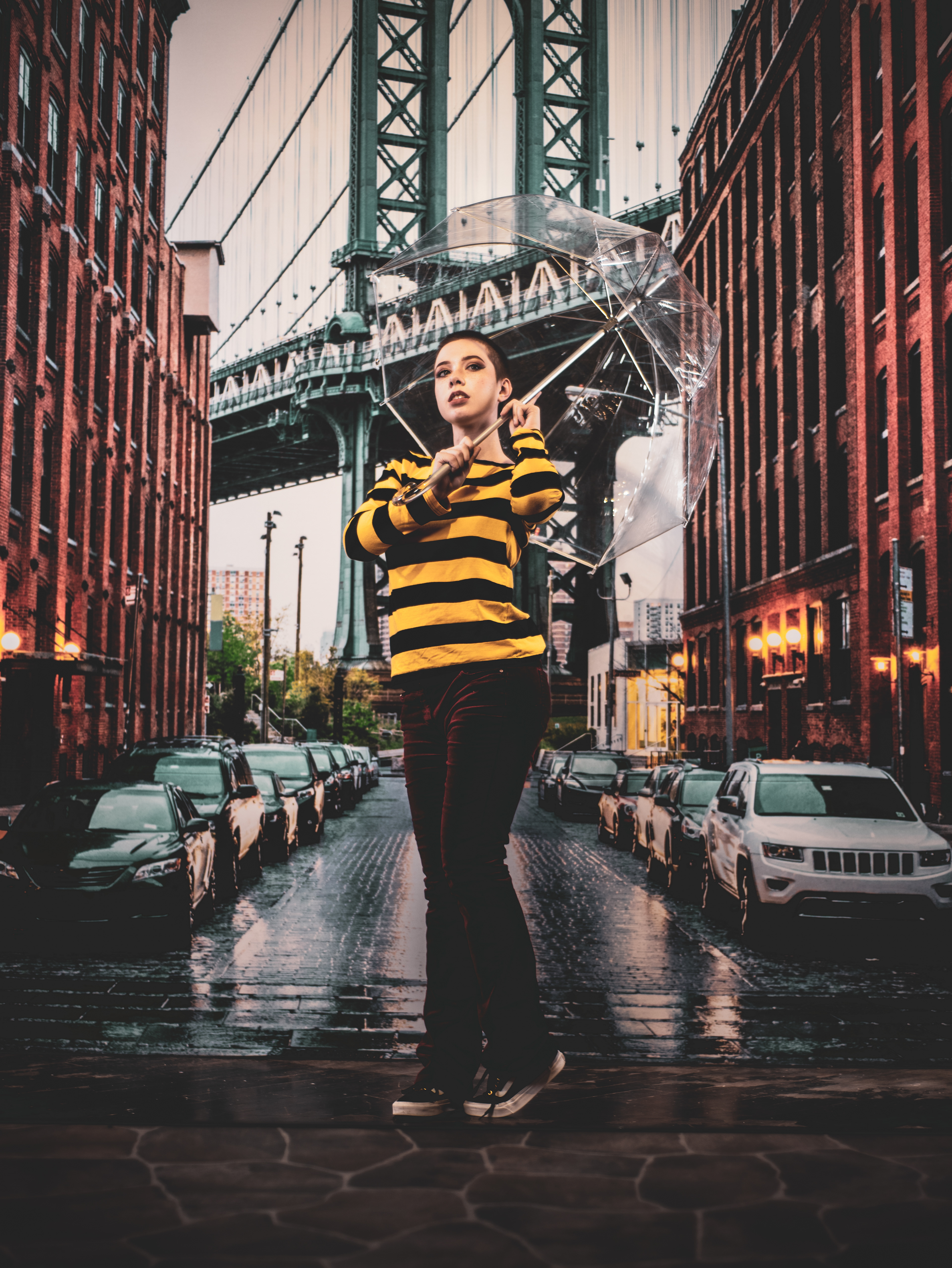 Shown here was Canon's photo pop-up where they teach both amateur and experienced photographers different ways to excel at portraits. It was a variety of reflections, perspective, different kinds of lighting and motion. It's located on 107 Grand Street, today (11/18/2018) is the last day of the pop-up until 8p.m.
As soon as you walk in, you have to sign an agreement to use a Canon camera. It isn't "recommended" to use your camera, which is strange, but I of course used mine and gave the camera to the model's boyfriend. There were 6 spots all together, only 3 are pictured here. First, is the Brooklyn Bridge area, teaching photog's about reflections, then a focus area which included flowers, a perspective area, the red light area shown up here, the ball-pit (my favorite part) and an area which a magic carpet. Each location had someone "instructing" you how to get the best spot, which is good for people who are learning, but I also feel it hinders any kind of creativity, if everyone who goes here gets the same exact shot. Brysten and I felt this space was average at best, and honestly disappointed, especially since a well known company like Canon hosted this. The ball pit was the only area where you can let your creative juices flow, everywhere else there wasn't much to use. Most of the instructors were easy-going, except one, who kept making remarks about me using a Nikon camera, which was completely unnecessary. 
I'm hoping if Canon does this again (would be nice if Nikon does) it will be a better experience for both models and photographers.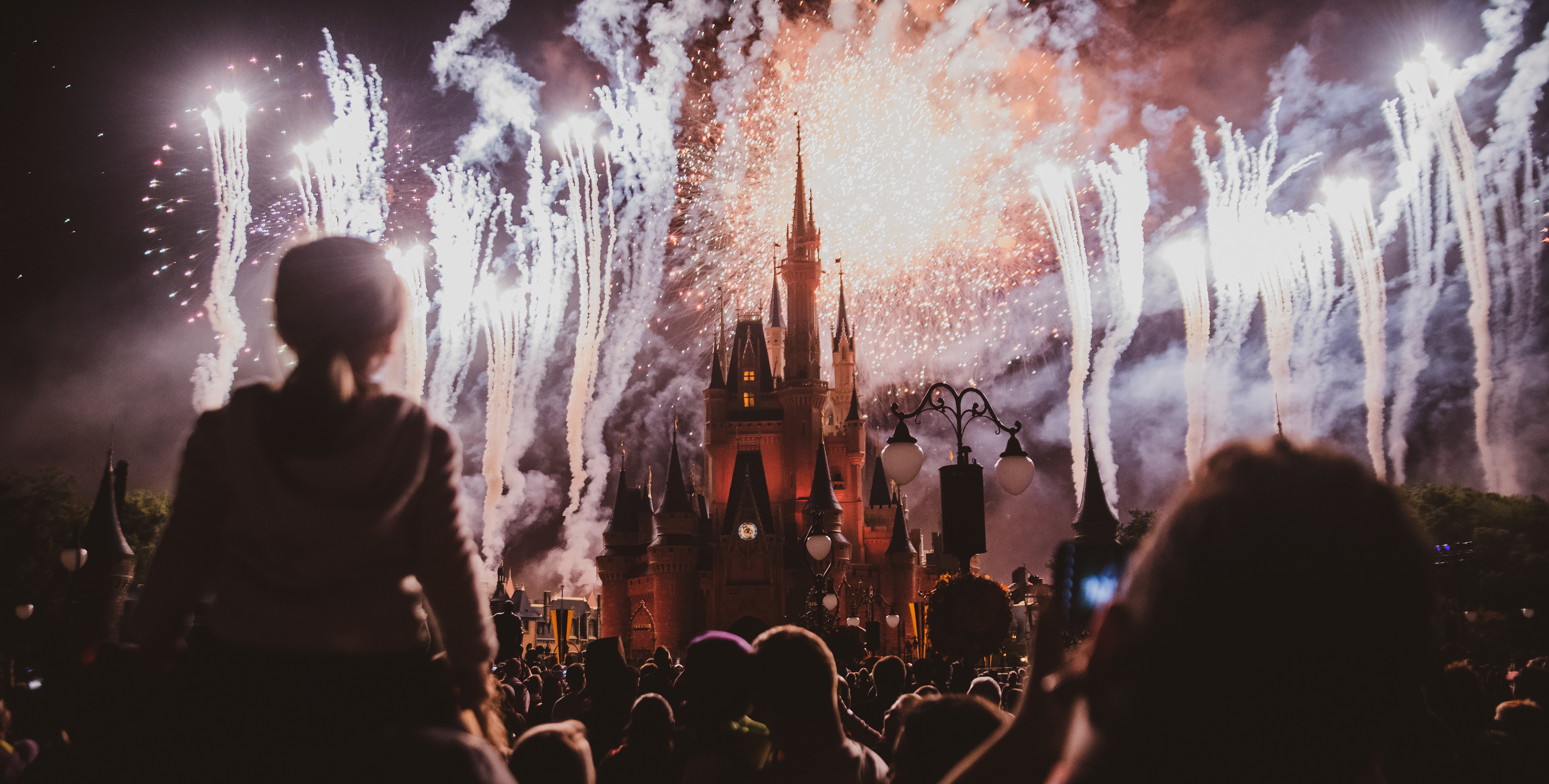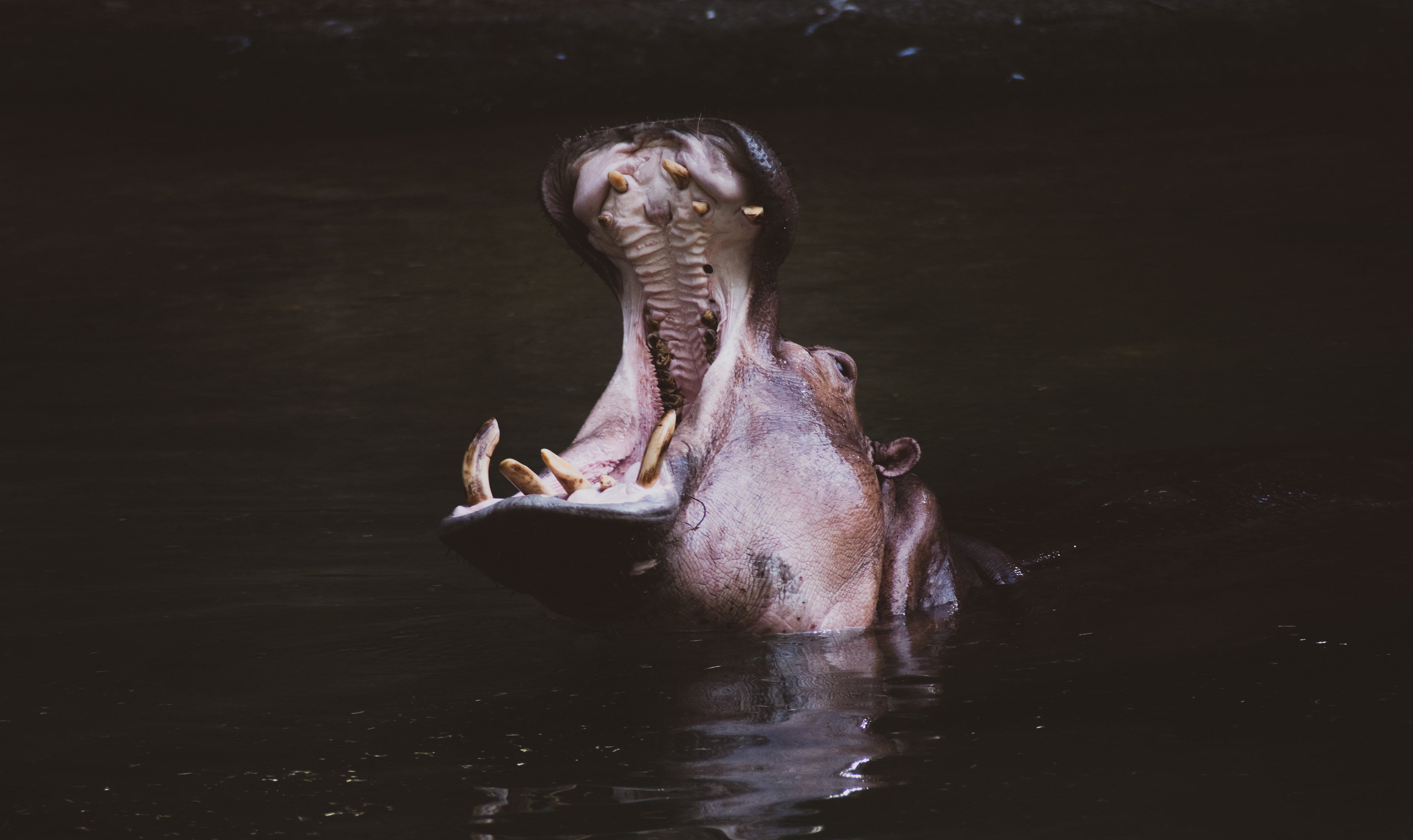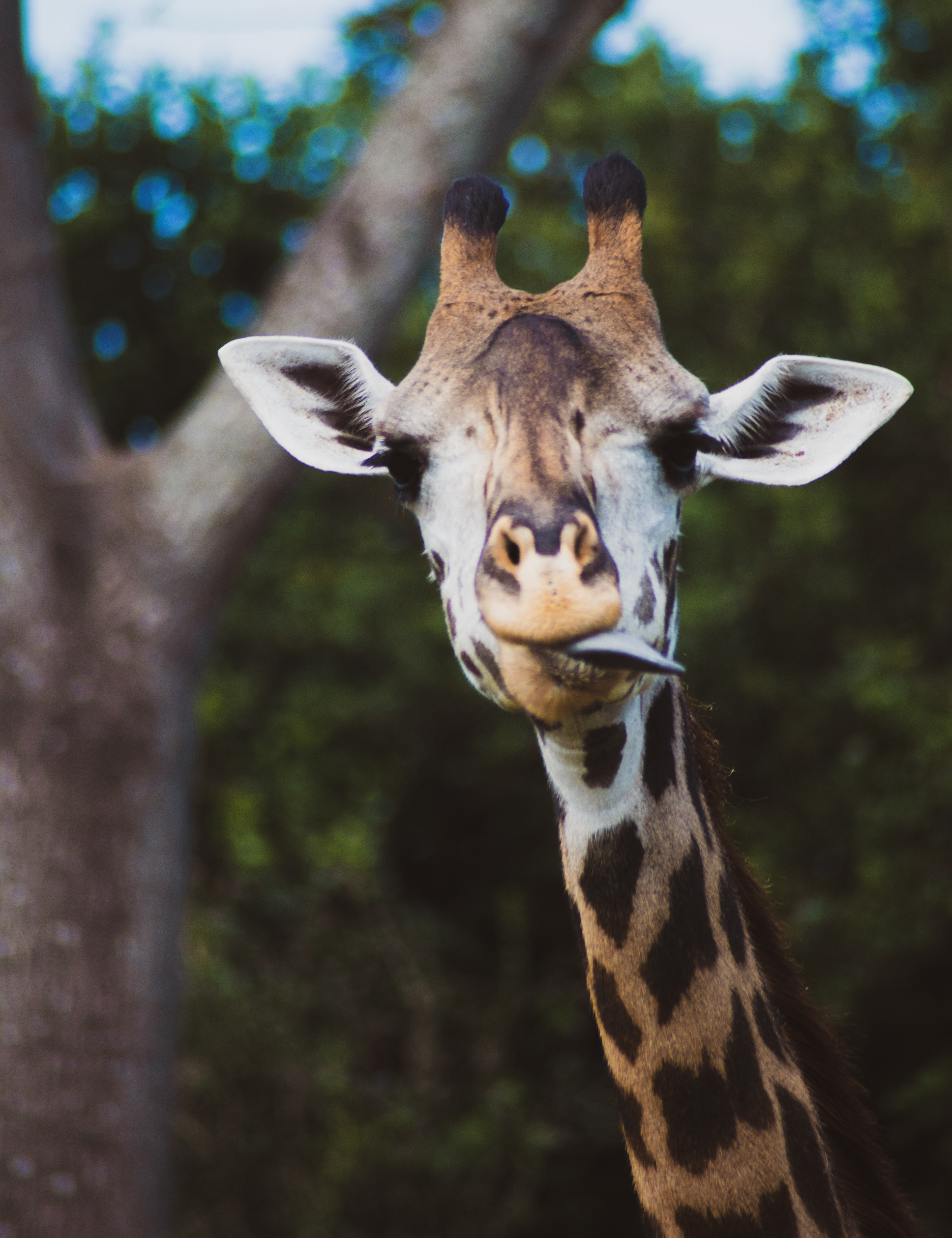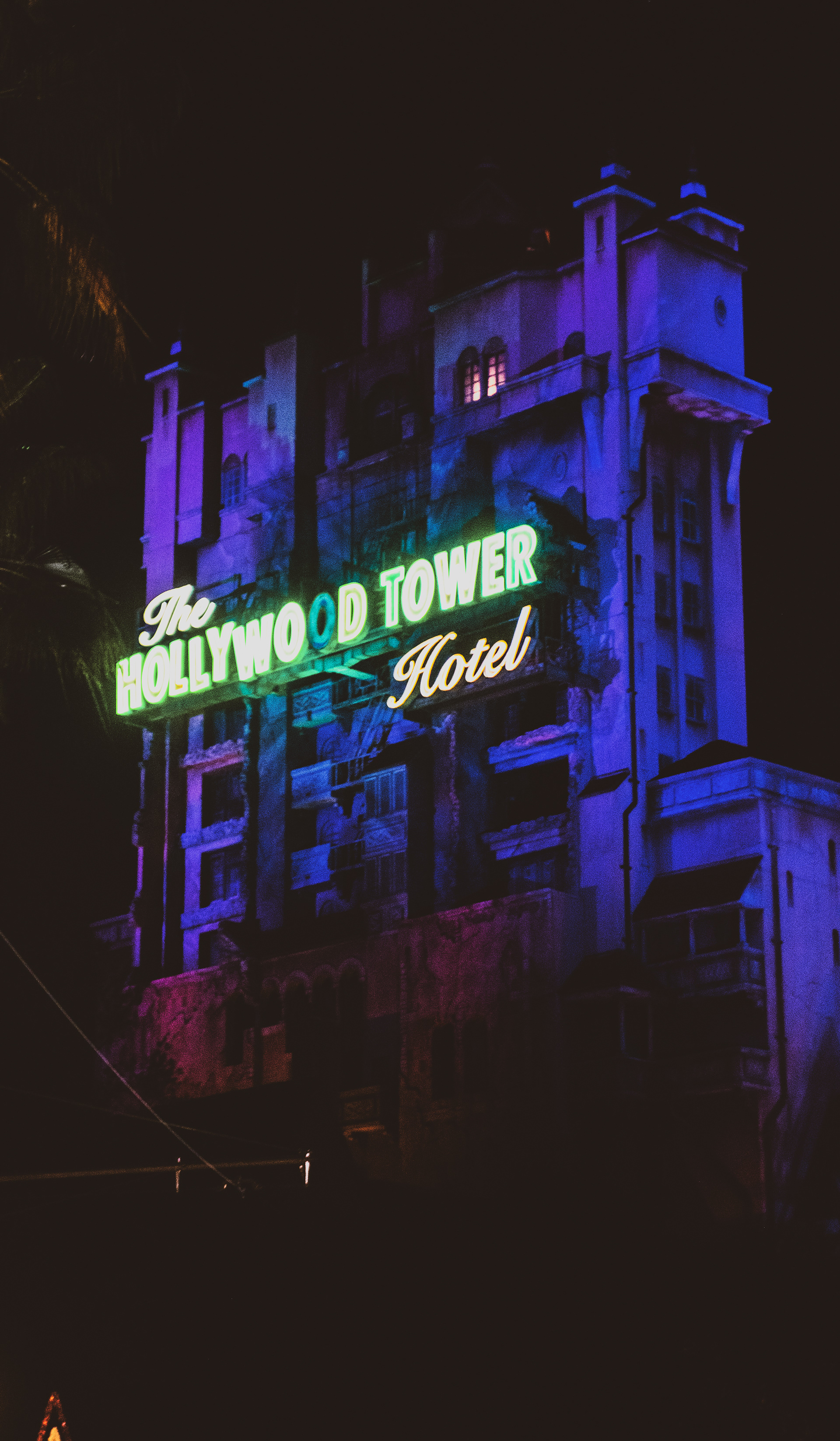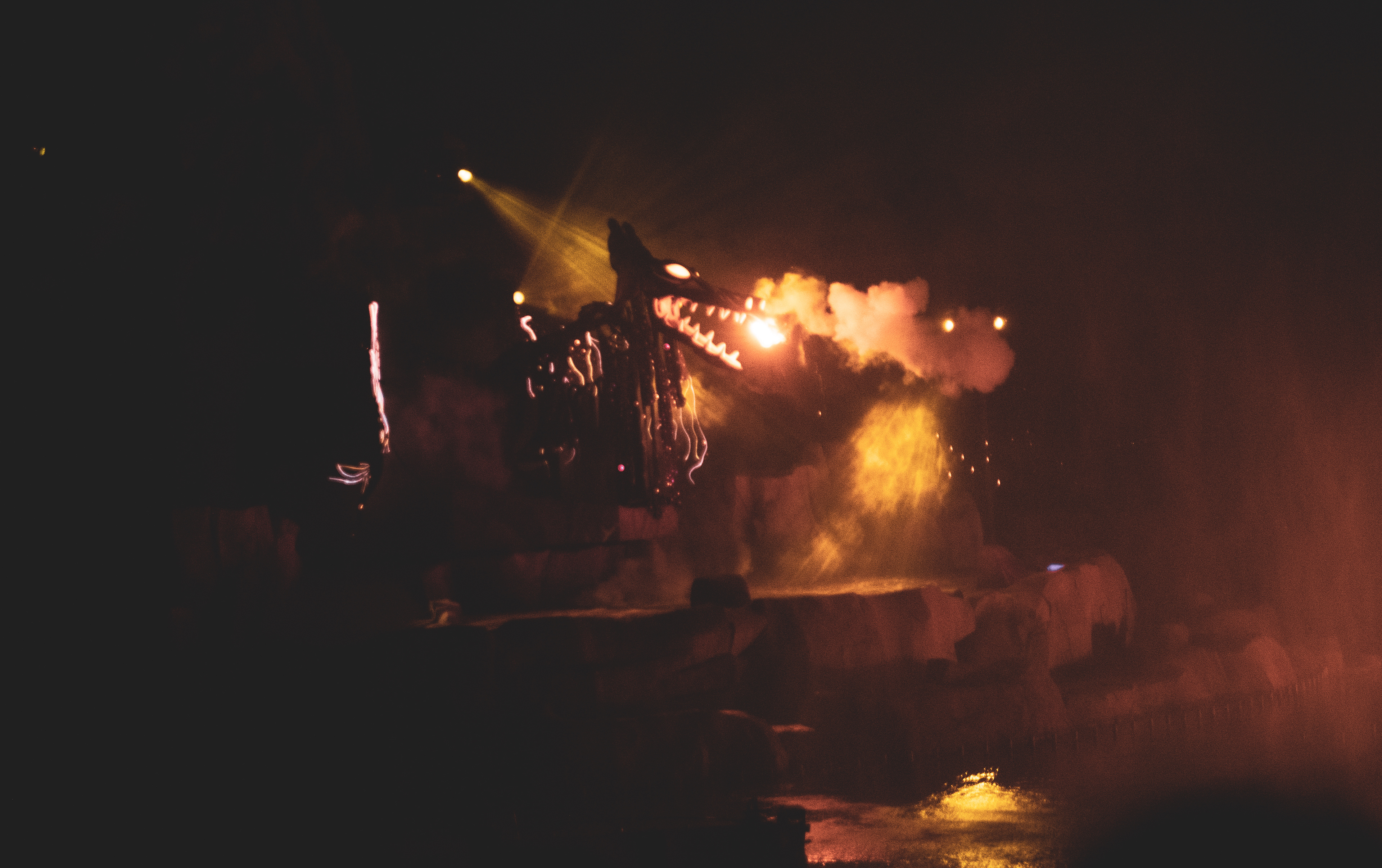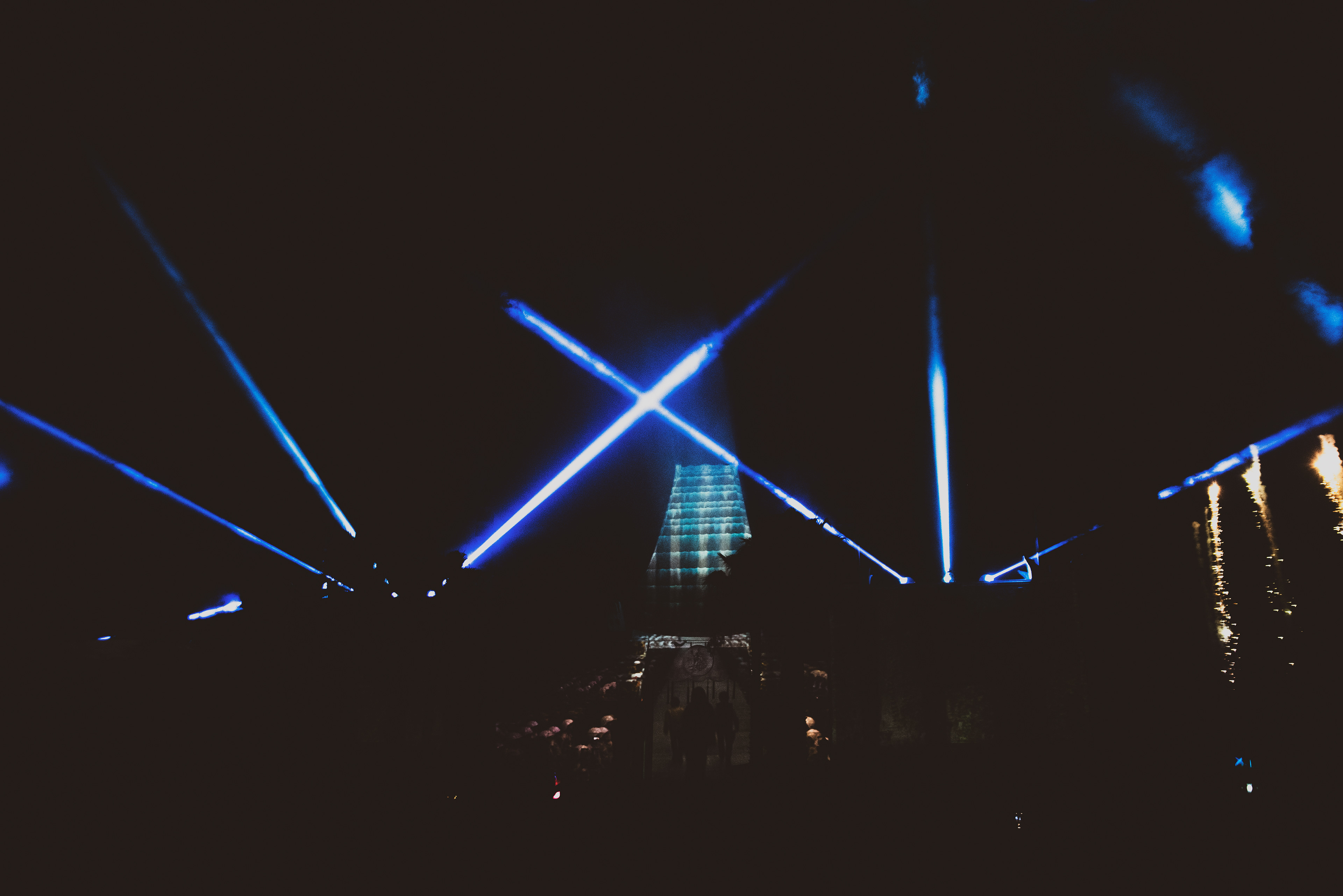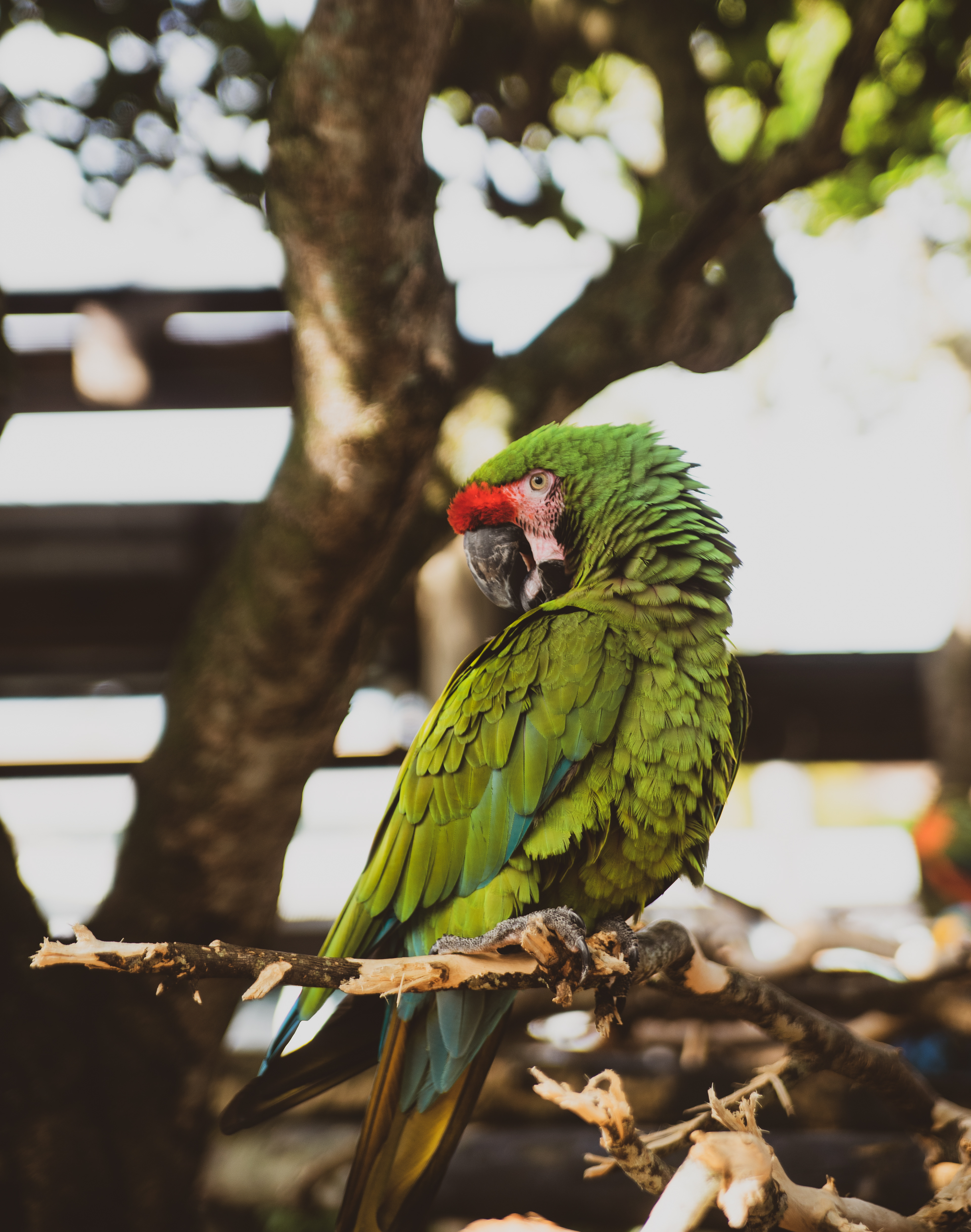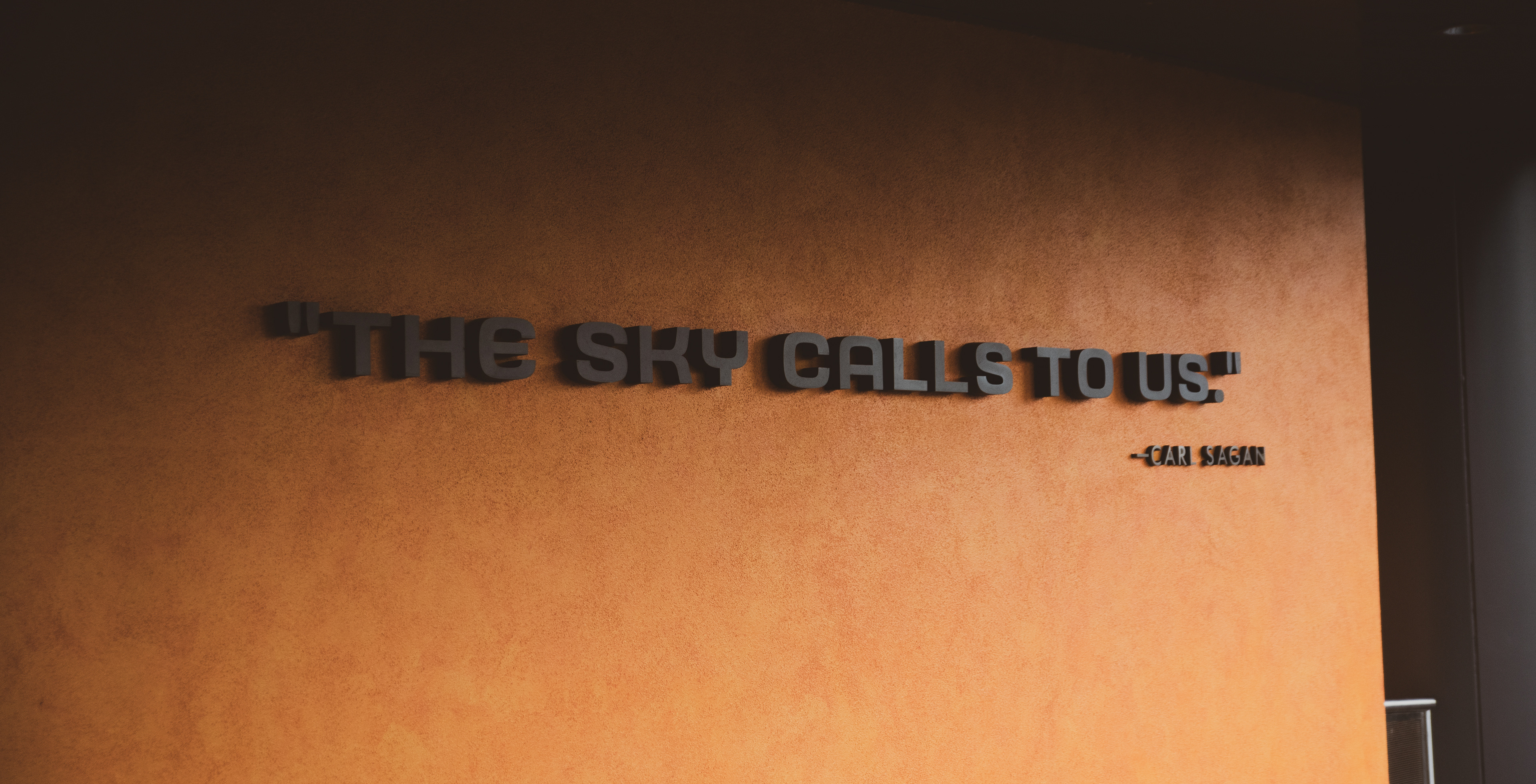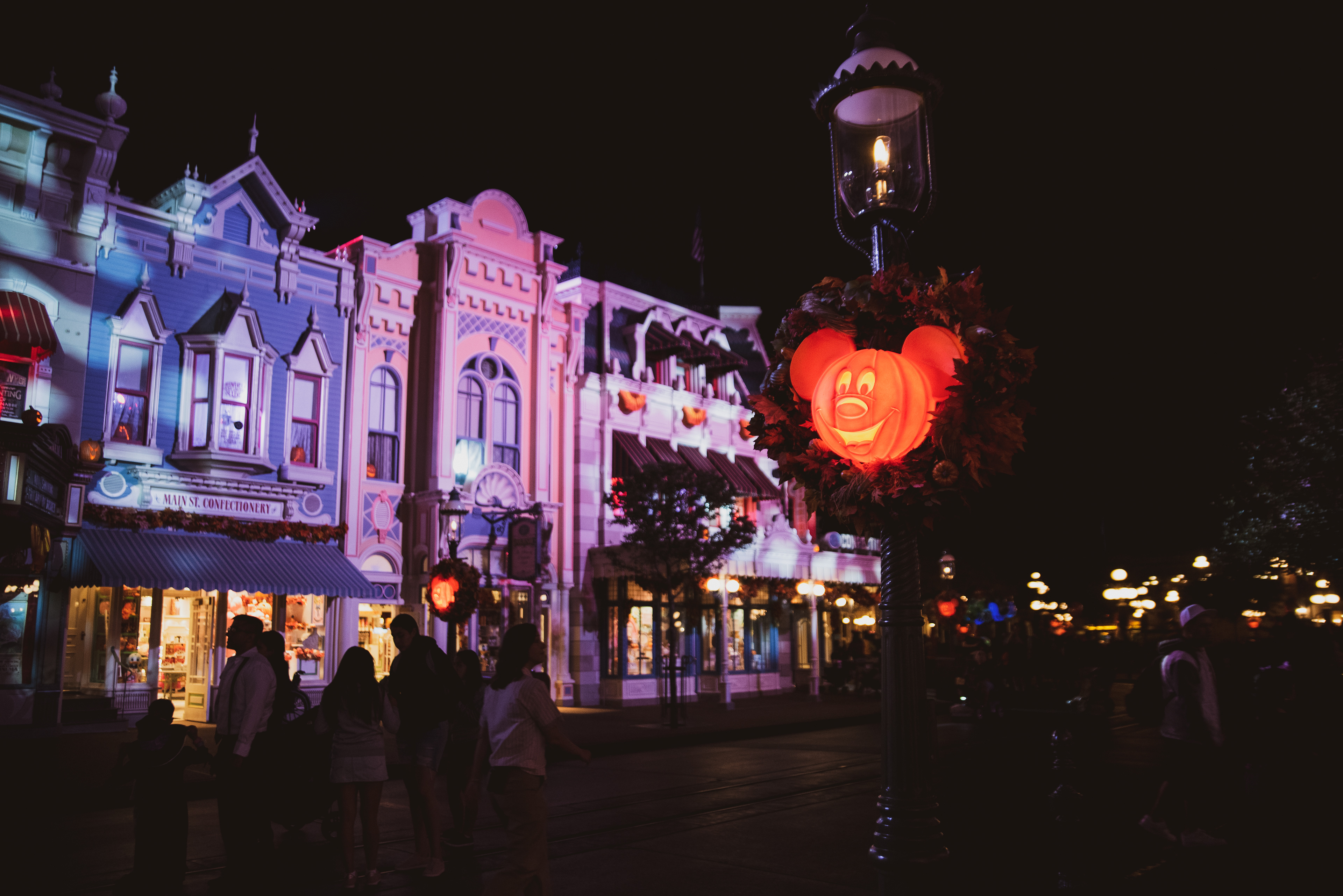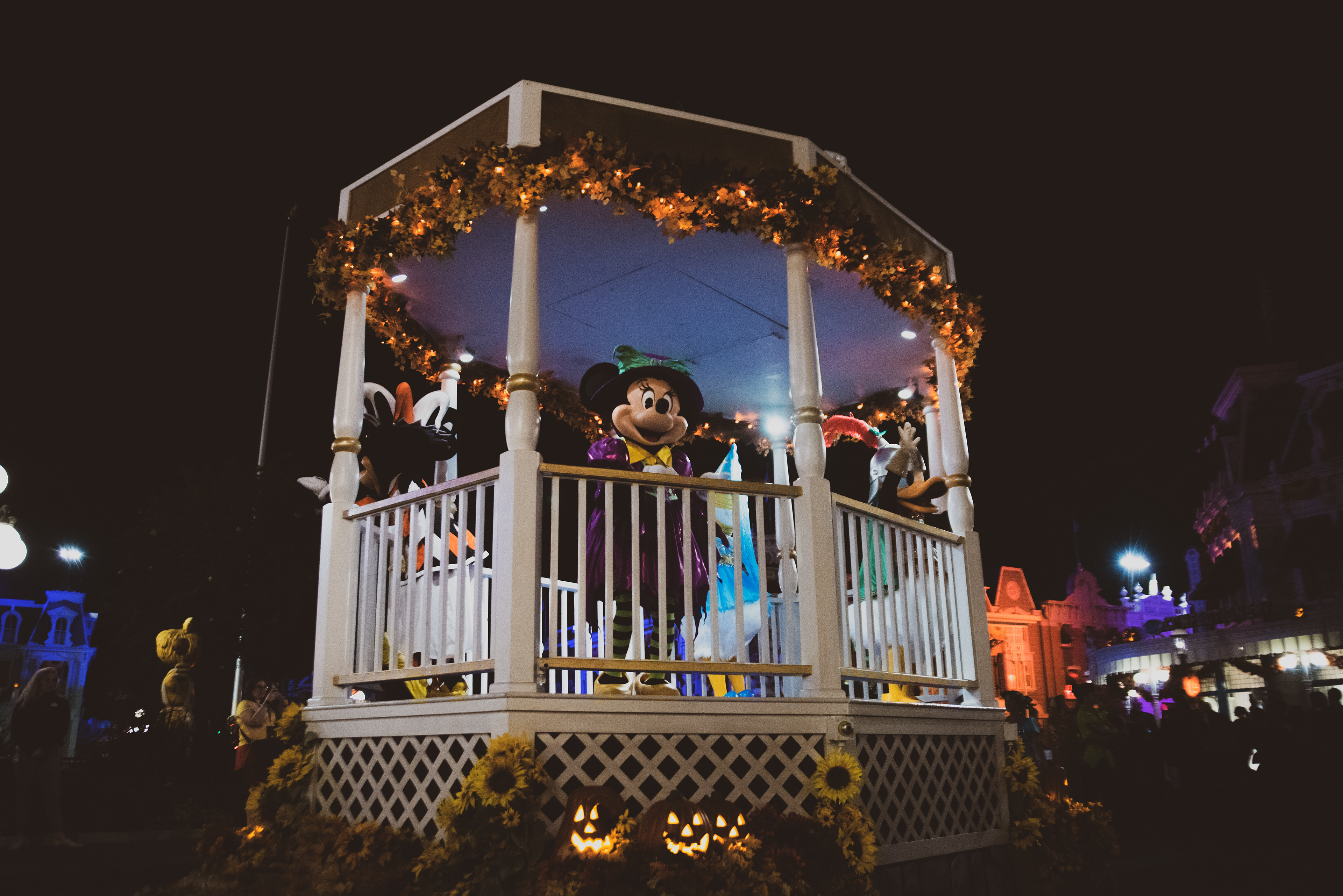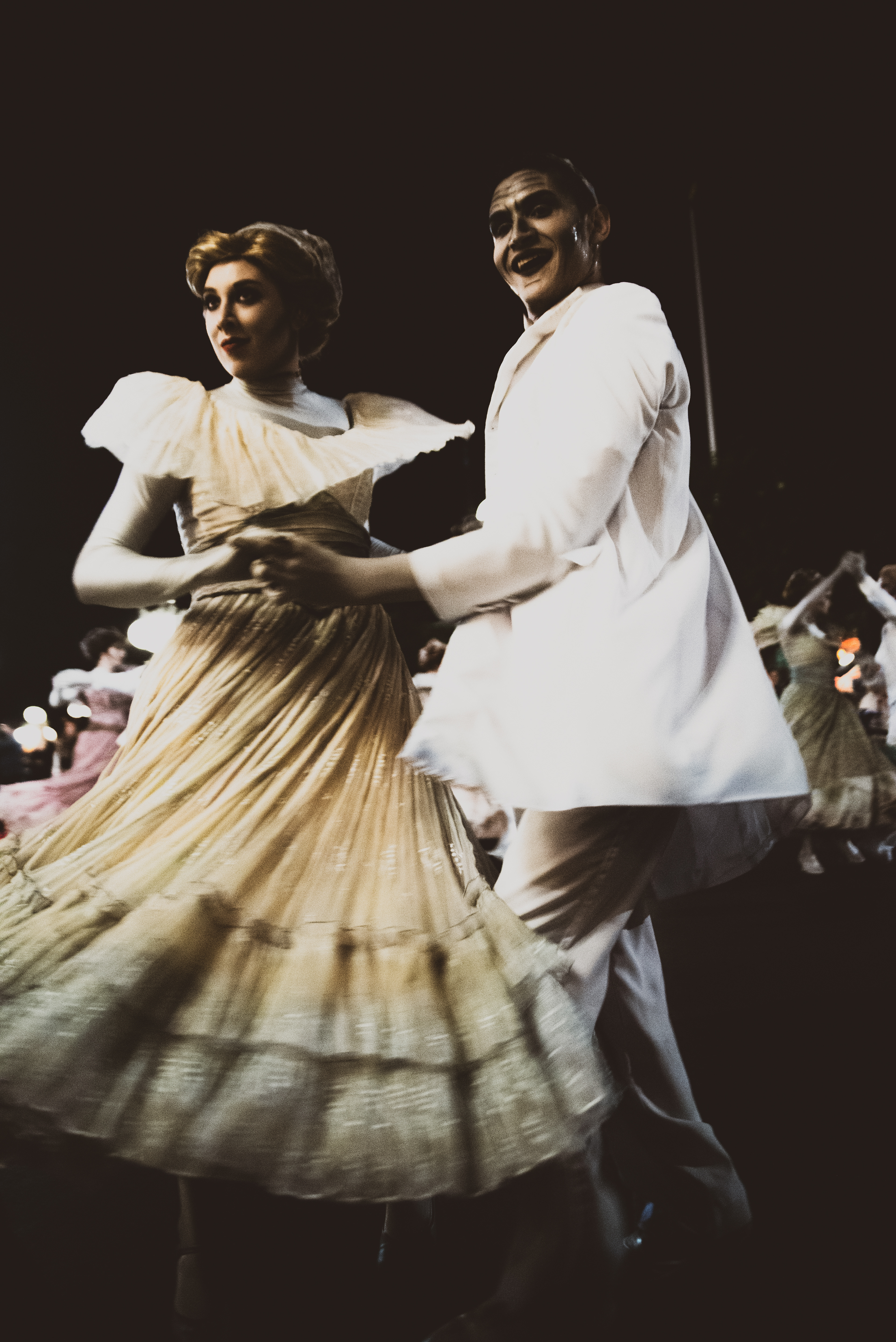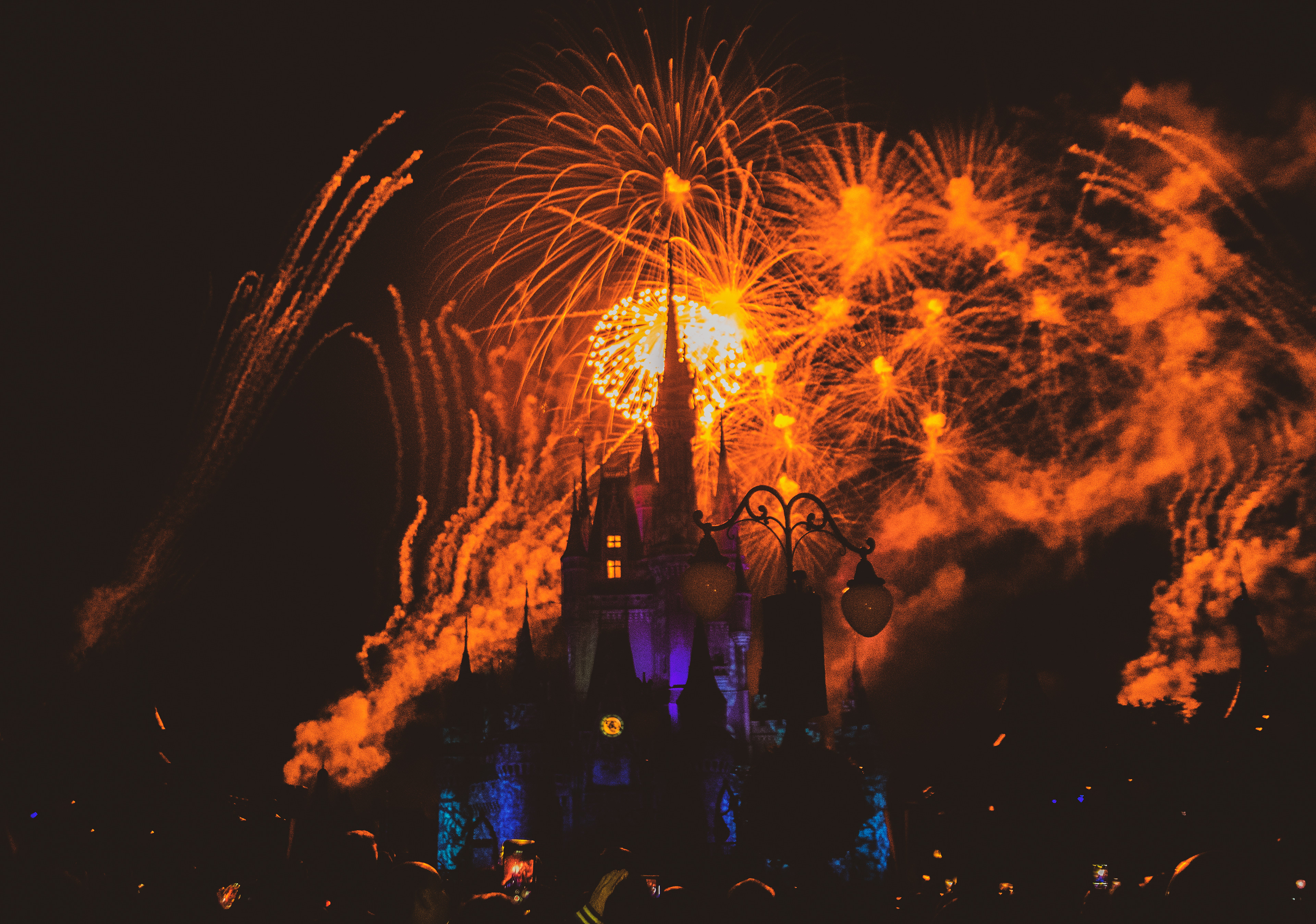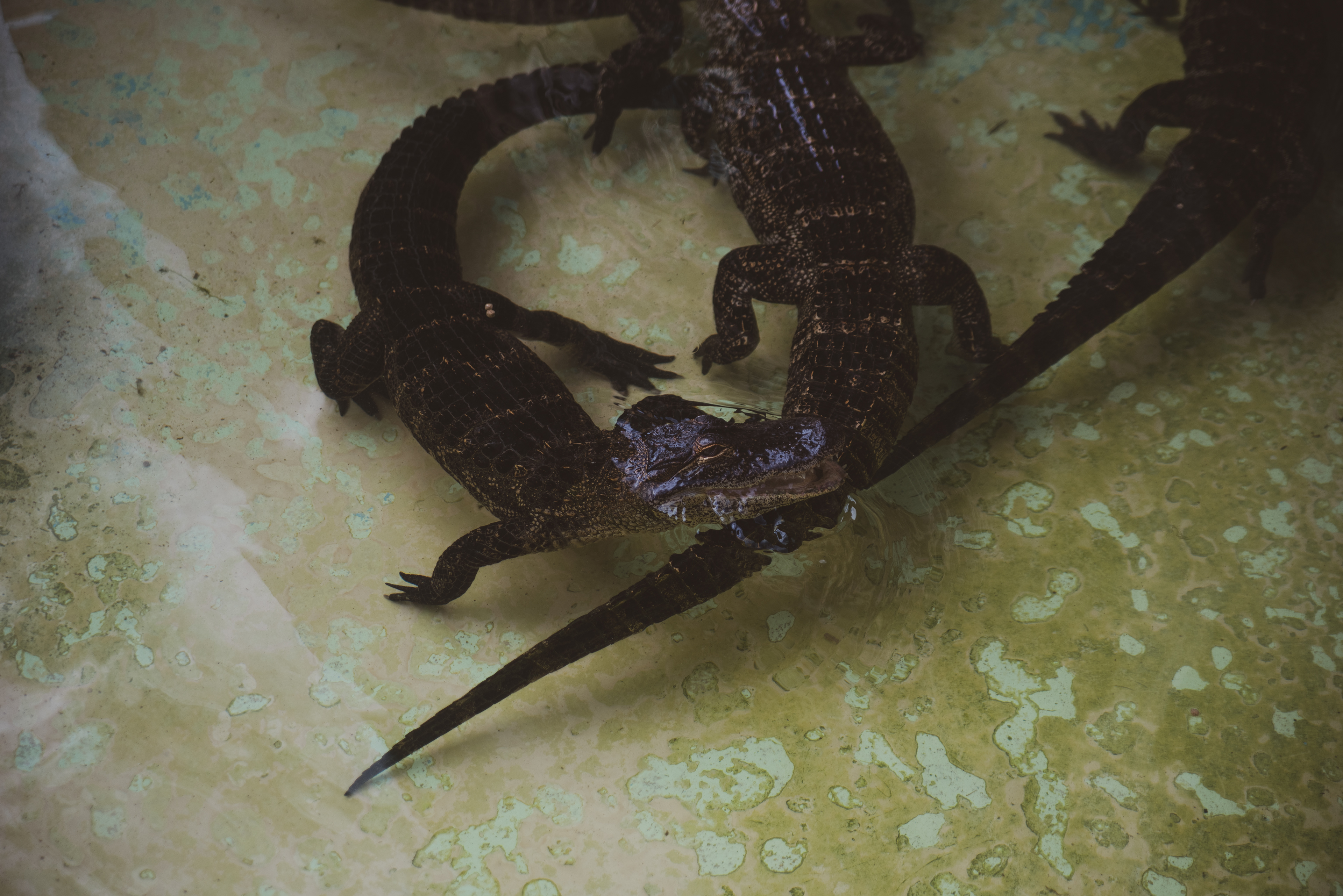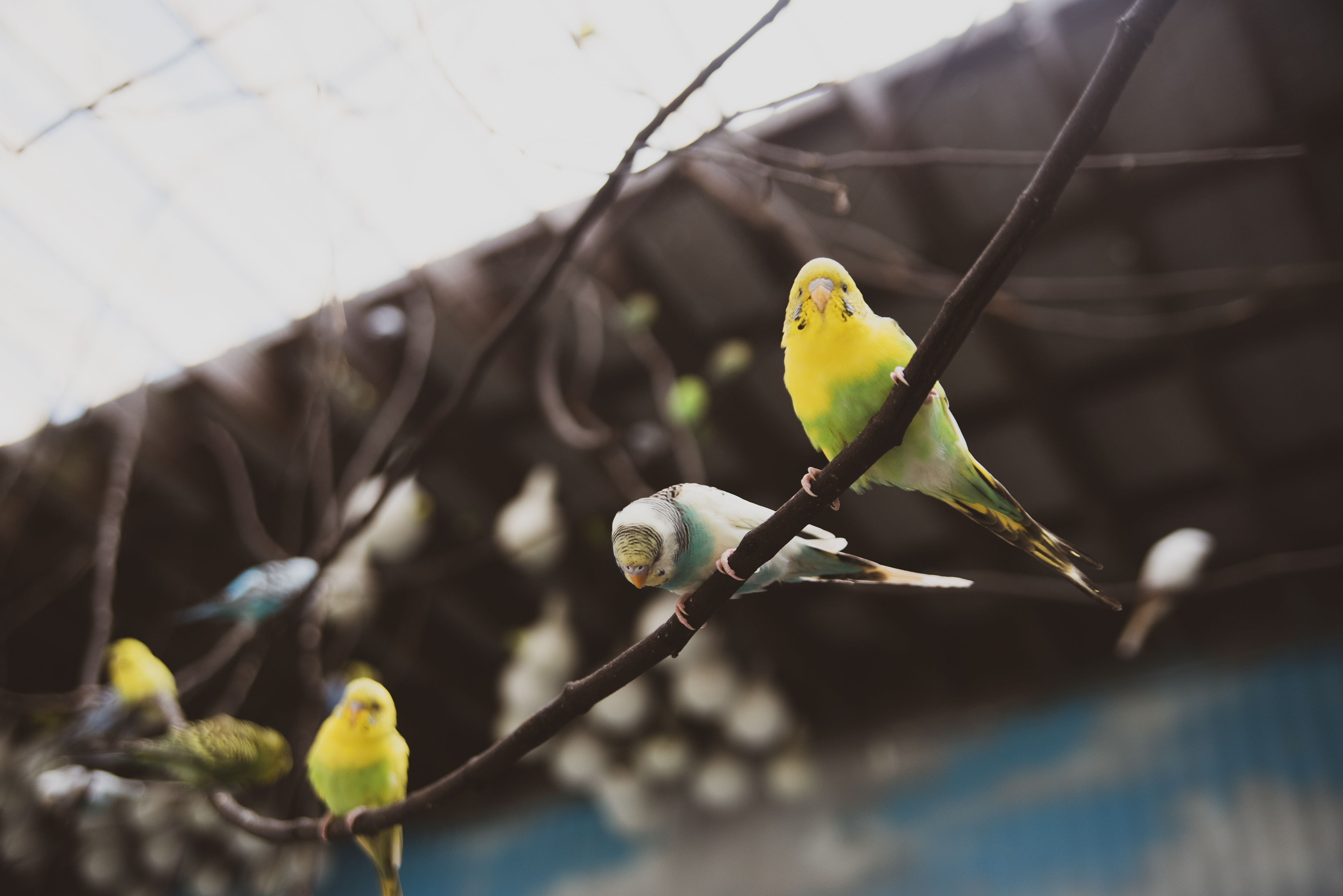 Before I get into how magical Disney was, let's start in chronological order of our trip.
Not only were multiple photos taken, I made a small video montage of everything (linked below), so viewers can feel they were actually there.
One thing both photos and videos couldn't capture was the rough plane ride we had coming in, with a large amount of turbulence, and also our pilot having to circle around the belt so he can land safely. 
When we landed, we got a taste of Florida's wildlife with a coyote running around on the belt. Great start to the trip. Let's get into our tourist spots now.
First big spot we went to was Gatorland. It was a last minute decision, but it involved Florida's finest alligators, so why not? For a small fee, not only did we see various species of alligators and crocodiles, there was first hand experiences with birds of all kinds, with them landing on our head, arms, anywhere you can think off. The park also gave us insight on Florida's swamps. Coming from New York, it's not something we normally see, so it was a nice change in environment. Just like the coyote, we usually don't see lizards running around back at home, so that was also interesting.
Next spot we went too was the Kennedy Space Center. Unfortunately, we didn't see any launches, but the center truly highlighted some of NASA's great achievements, and their upcoming goals, for example, their plan to reach Mars. The center was very informative, and educated us on the process of flying out rockets to space. It's important to be aware of the scientific achievement's NASA has made throughout the years.
The next day, we took a helicopter tour of Cocoa Beach. It was short, but beautiful. (Also my first time in a helicopter!)
We then went to visit Cocoa Beach, one of Florida's beautiful landmarks. It was the only relaxing aspect of our trip, it was a short and refreshing break for what's to come in the next few days. 
After that, this wasn't shown but we went to Disney Springs, and attended the VOID, a virtual reality center. We spent 15 minutes of our time as undercover Resistance members dressed as storm troopers, battling enemies to receive Imperial intelligence. How could you NOT have fun?
Fun fact, they'll be opening a VOID center in NYC, so keep an eye out.
Here's where the Disney part of our trip comes in. 
We first attended Mickey's Not So Scary Halloween Party, located in Magic Kingdom. Although photos were taken, they can't describe how well the park was decorated for Halloween. Hundreds of people and children in costume flooded Main Street, getting ready for the festivities to come.
 This night was dedicated to all the Disney villains. First big show was The Hocus Pocus show, which included the three witches, and almost all of the Disney villains dancing and singing along. The next event was The Boo to You! Halloween Parade. EVERYONE was celebrating, including characters from the rides Haunted Mansion and Pirates of the Caribbean. Our favorites came by to celebrate too, including Mickey and Minnie, Donald and Daisy, and of course, Goofy. The night concluded with an impressive display of Disney's fireworks, with a spooky twist.
We're now at the final day of Orlando, which equated to 13 hours of Disney, 3 parks. 
We first started with Magic Kingdom. Because we were there the night before, we were only there for a few hours. We spent most of our time at Disney's Animal Kingdom, checking out their Safari ride, going on Na'vi River Journey and concluding the day there with their Lion King show. The last park we went too was MGM Hollywood studios. We checked out their Star Wars section, went to the new Toy Story land and finished the night with Disney's impressive Fantasmic show (my all time favorite of the trip) and then ran too the Star Wars fireworks show. 
Needless to say, Disney was worth every penny and one of most magical places I've ever been too. The Fantasmic show was honestly incredible, the light show and water projections were wonderful and fire effects were something else.
Check out the video below!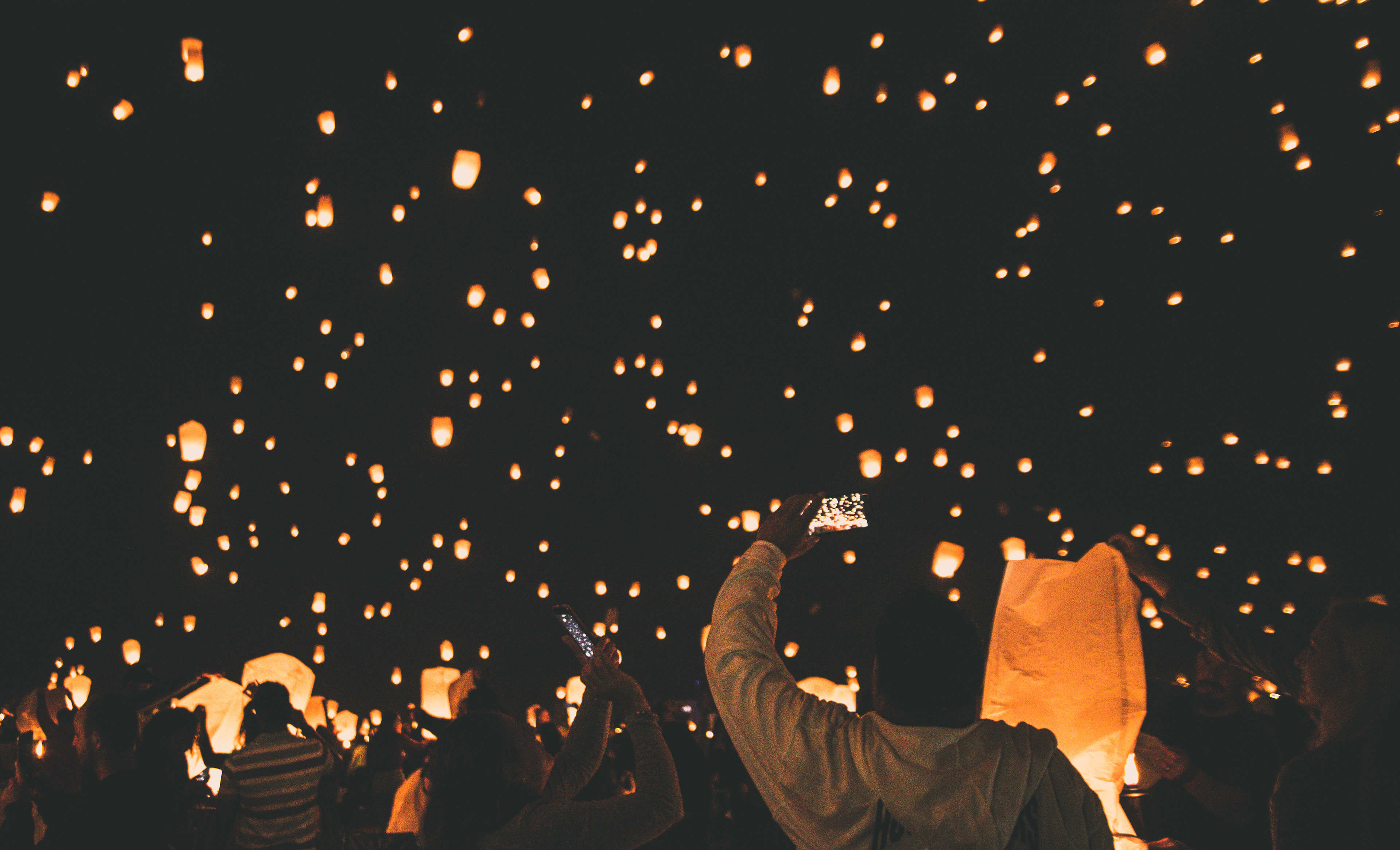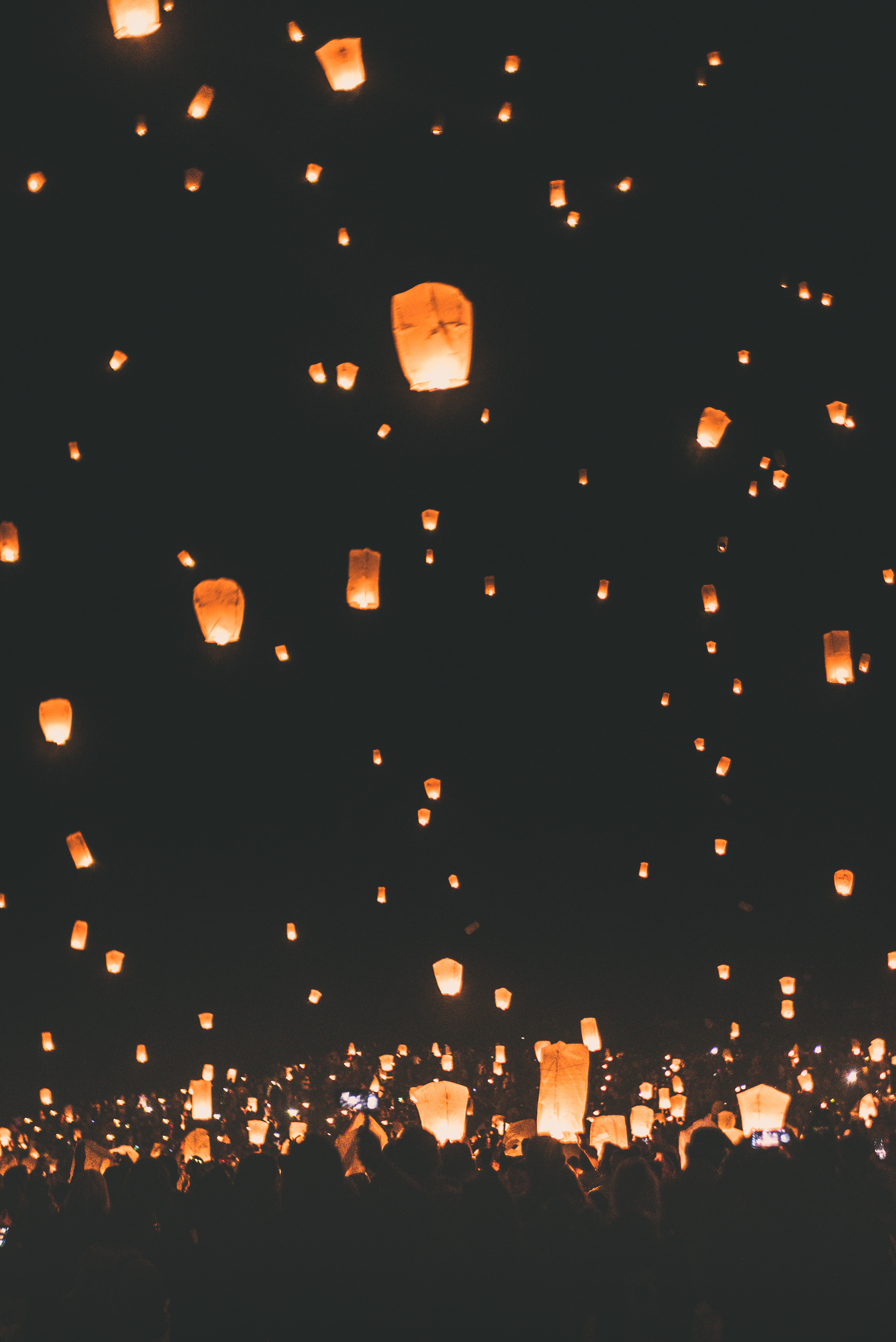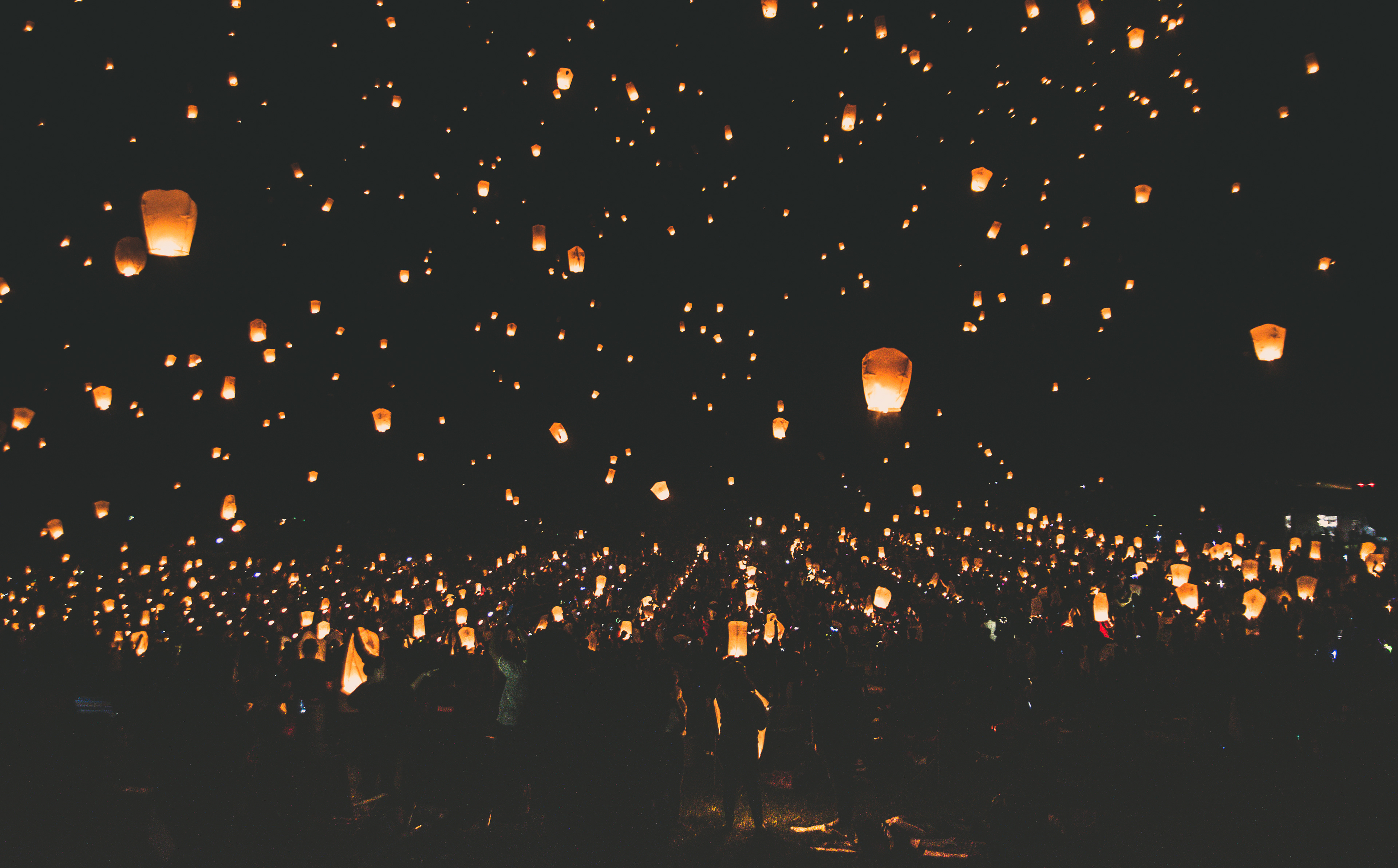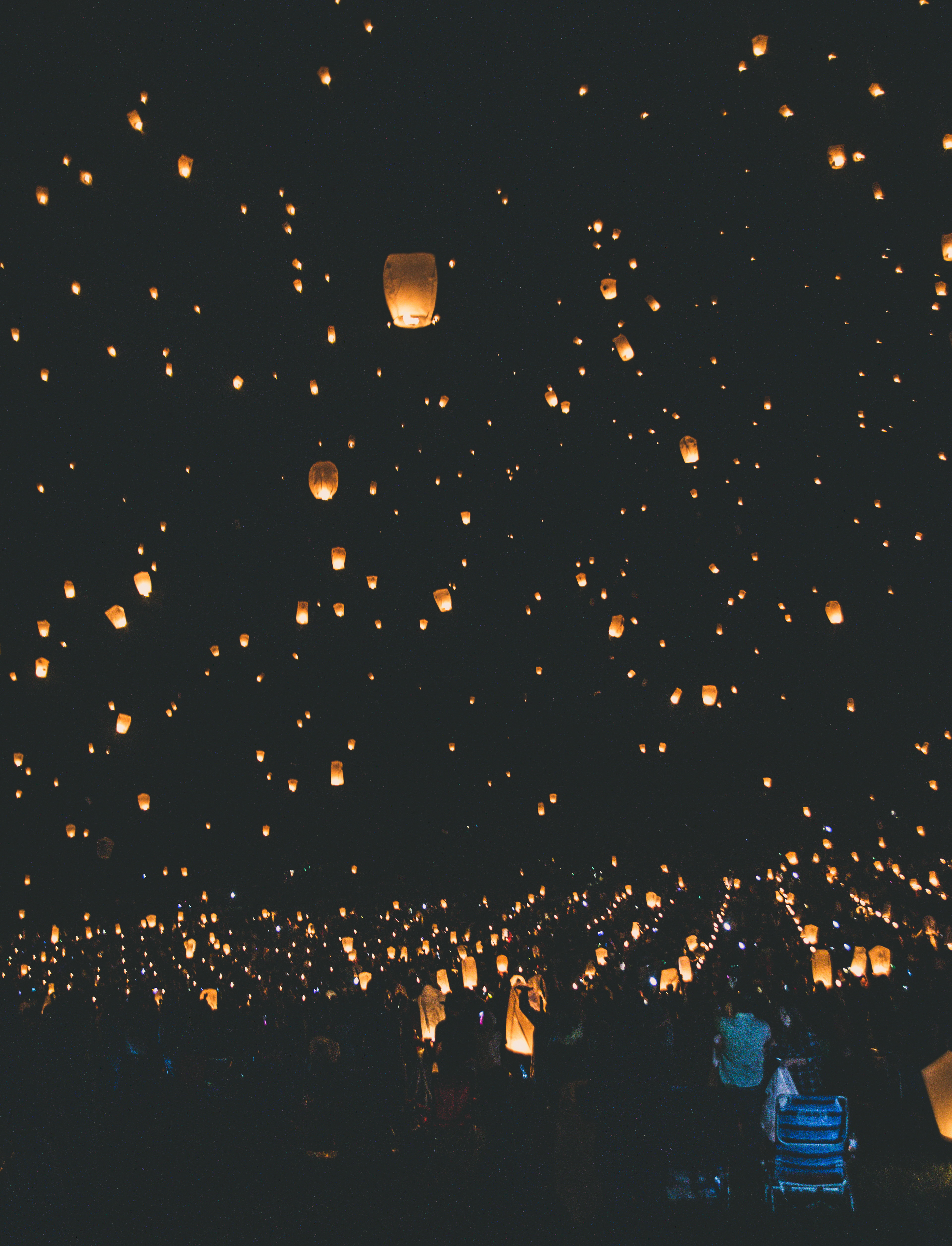 While waiting 3+ hours for this, the end result was simply mesmerizing. Thousands of people camped out onto the field and waited for this beautiful sight in Plantation Fields, located in Kennett Square PA. Once the sun set, and the clock hit 7 p.m, we had a brief tutorial on how to set them off, and away they went. People all over the world were here, they drew on the lanterns, wrote meaningful things etc.  
Definitely a must see if you ever had the desire to go. The festival's occur all along the East Coast at different times, and if you catch the ticket's early, they're a reasonable price.
Little recap of the summer fun!
Thank you for booking me, can't wait for many more memories!
Exhibiting at a con brings a multitude of experiences; between the sights you see, cosplayers, people you meet and the artistry itself. Hofstra University held a small local con that exceeded expectations. The variety of artwork was beautiful, there were amazing cosplayers, there was a fun Star Wars group for the kids, a talented tattoo artist live painting during a panel, and many more where that came from.
 I went not only as a cosplayer (Tetra to be exact) but as a representative of the brand CONCEPT, along side fellow photographer and friend Shawn Rodgers. We not only sold a few things, we conversed with loads of interesting people, met future clients, and possible collab artists.
Needless to say this won't be our last con together, we learned a lot of things when it come to presentation and material, and the only way is up.
Defend the North (7/25/2018)
Most of the time you'll see me attending comic conventions, but thanks to fellow photographer and friend (IG: @shawnmrodgers) I decided to switch it up and photograph the gaming event called

Defend the North

in White Plains, NY.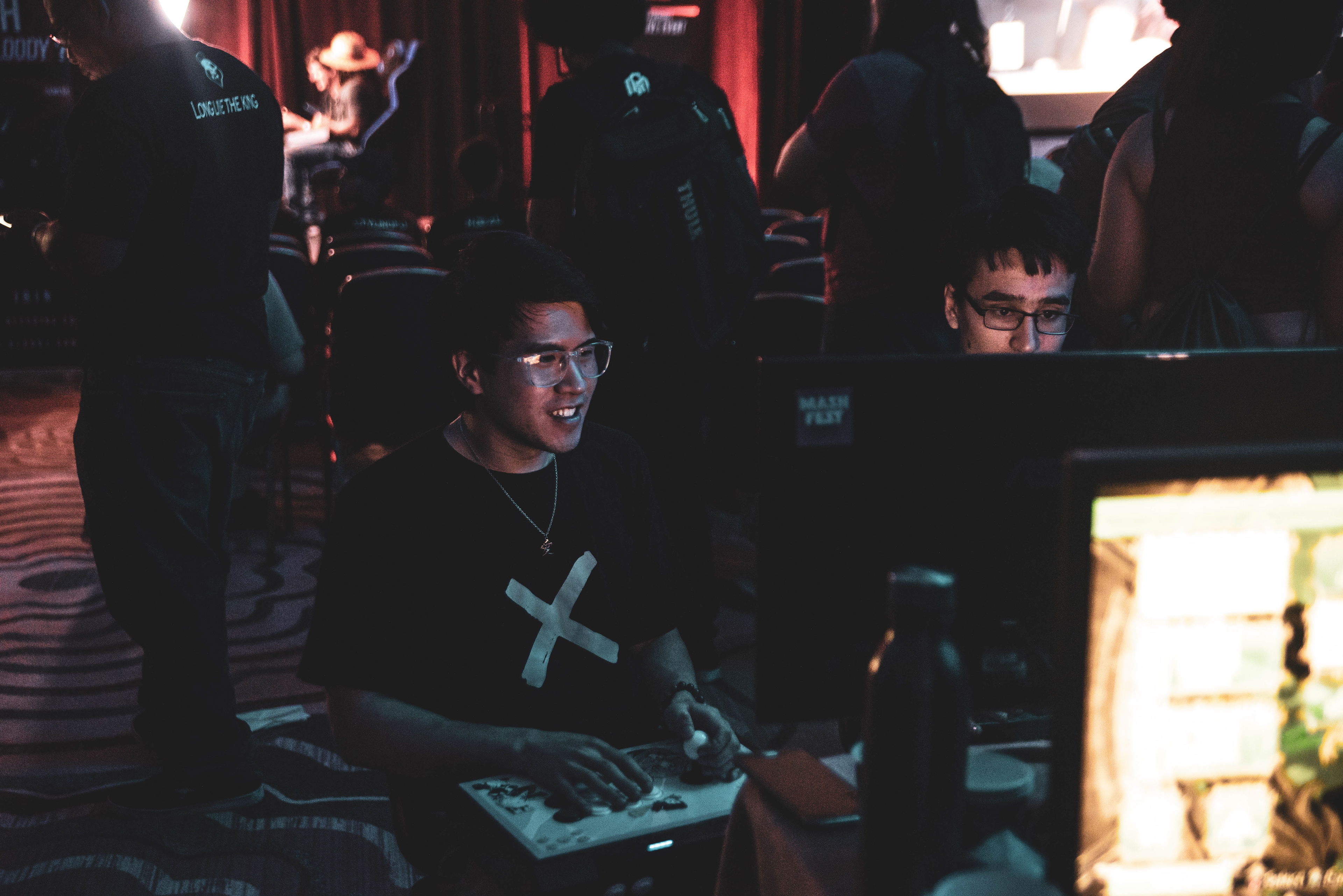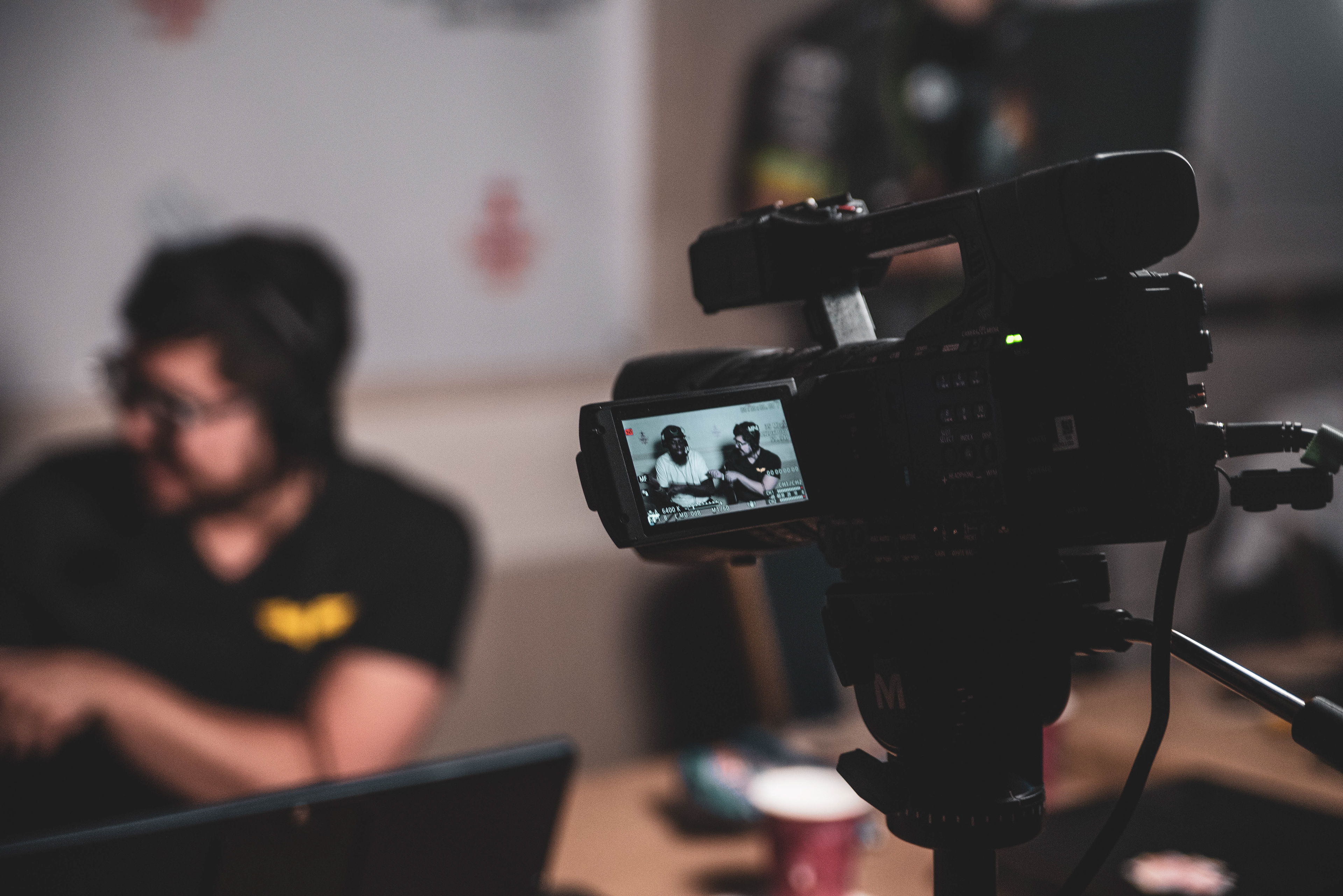 This was an all weekend event that hosted many games such as Street fighter, Injustice, Tekken, Marvel vs. Capcom, my personal favorite Smash, and many more on all different platforms. You walk in and you instantly see everyone entranced in the game they're playing, their focused yet happy expressions, and the game reflecting off their glistened faces. The 5-6 hours I was here emotions were running wild, cheering crowds, intense game-play, and some disappointed competitors walking away. 
Besides watching the competitive part of this event, the casual play was enjoyable too. A bunch of strangers playing against each other, laughing and hanging out with each other for hours on end. Overall the event was a nice experience and inspired me to bring my own controller with me next time.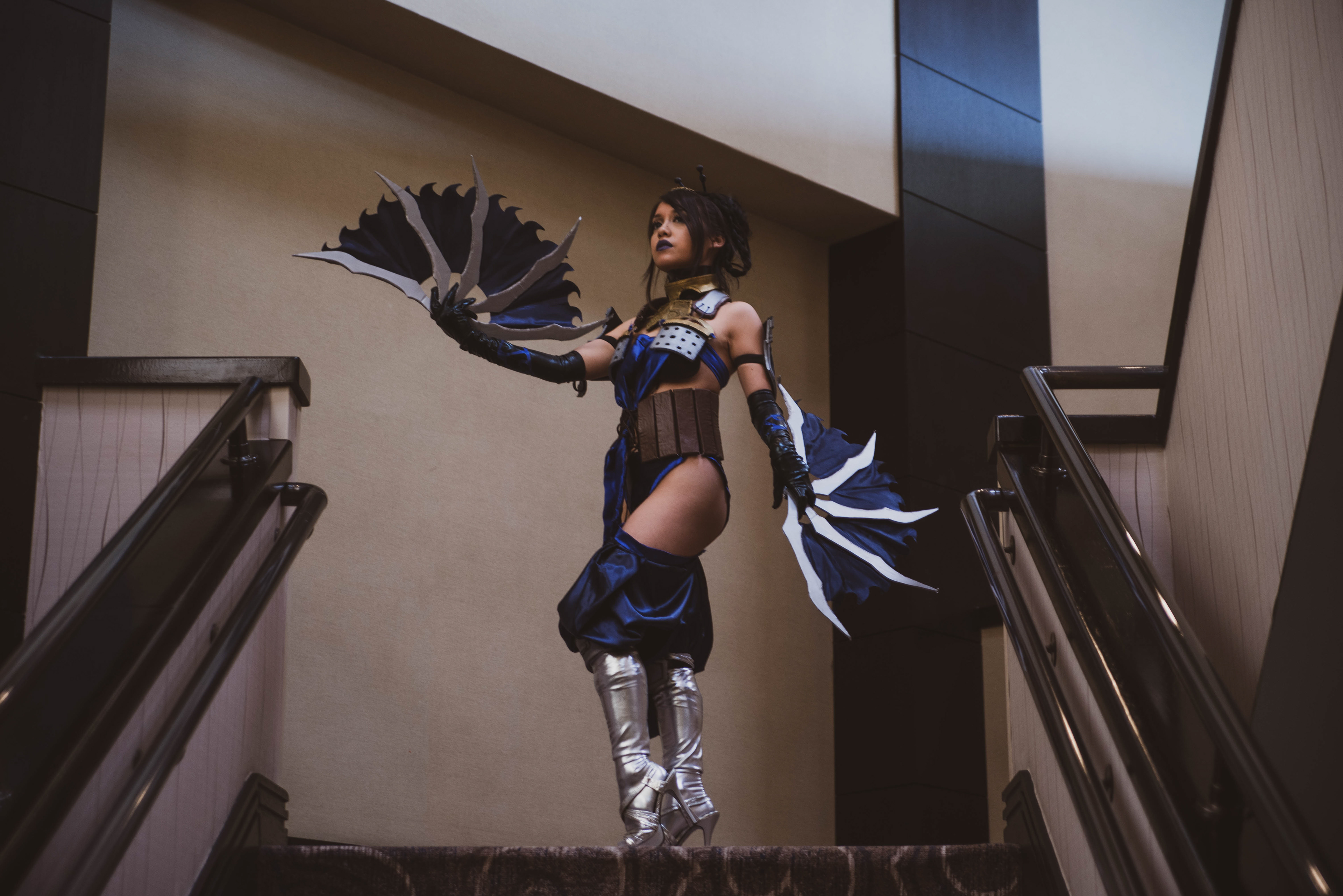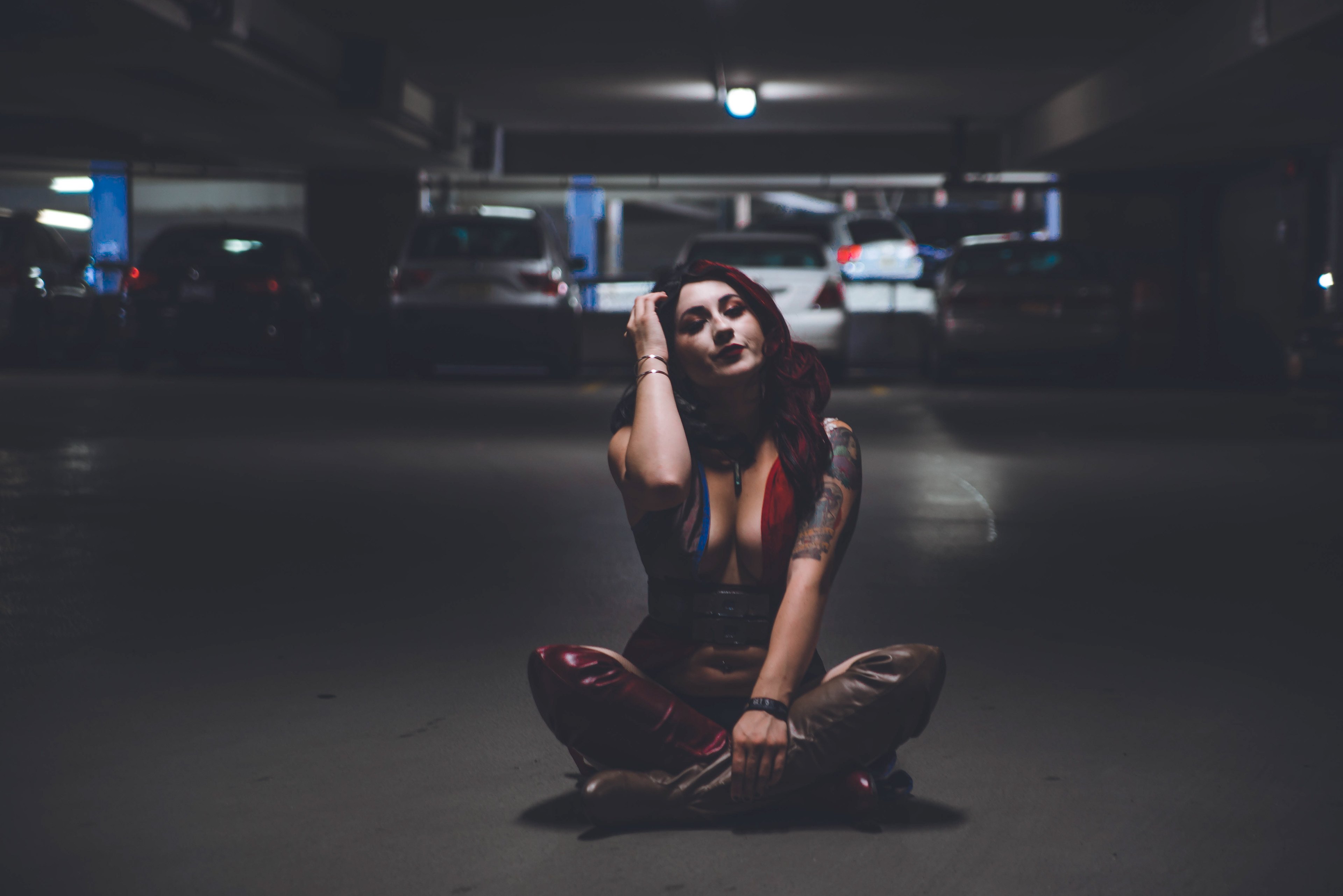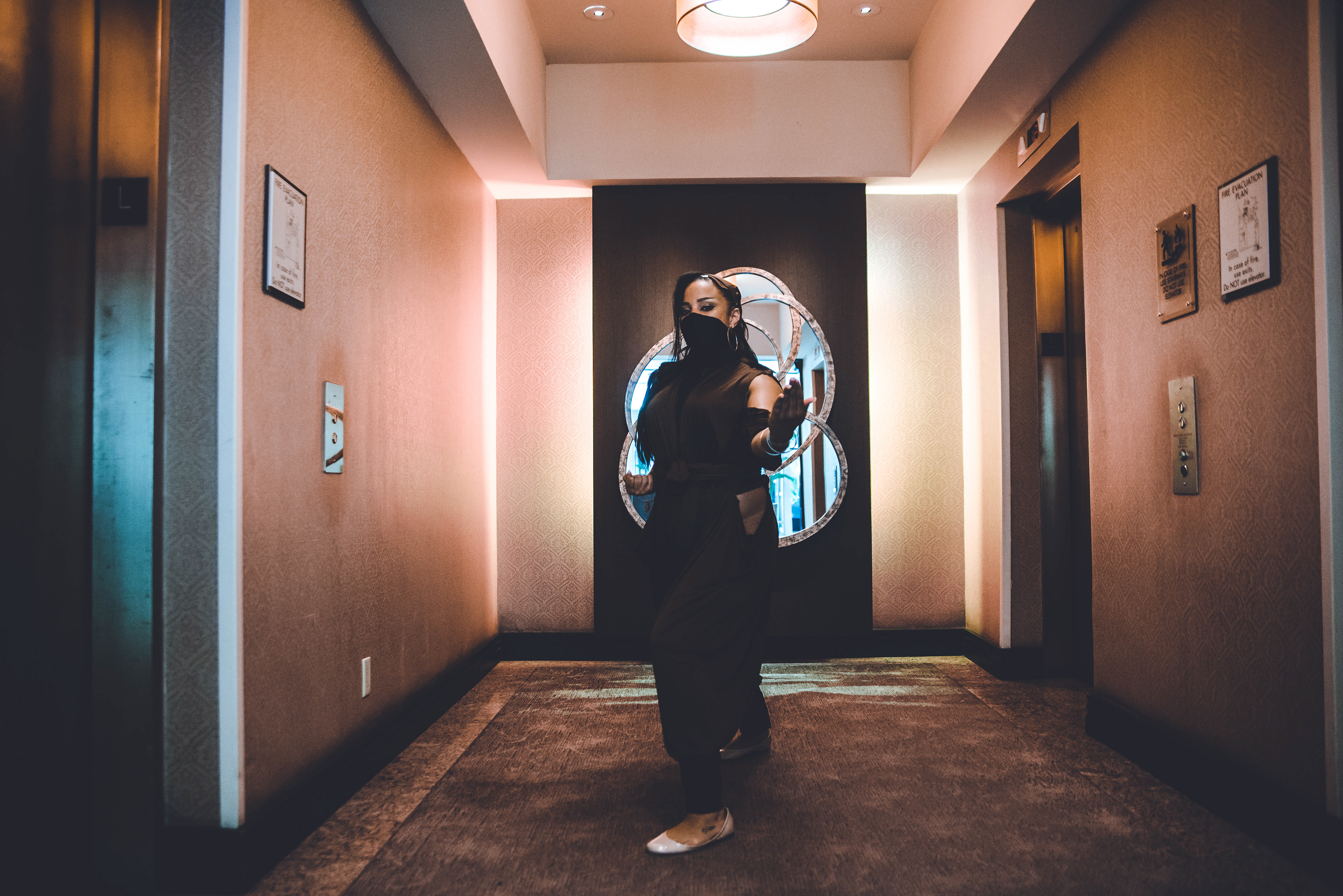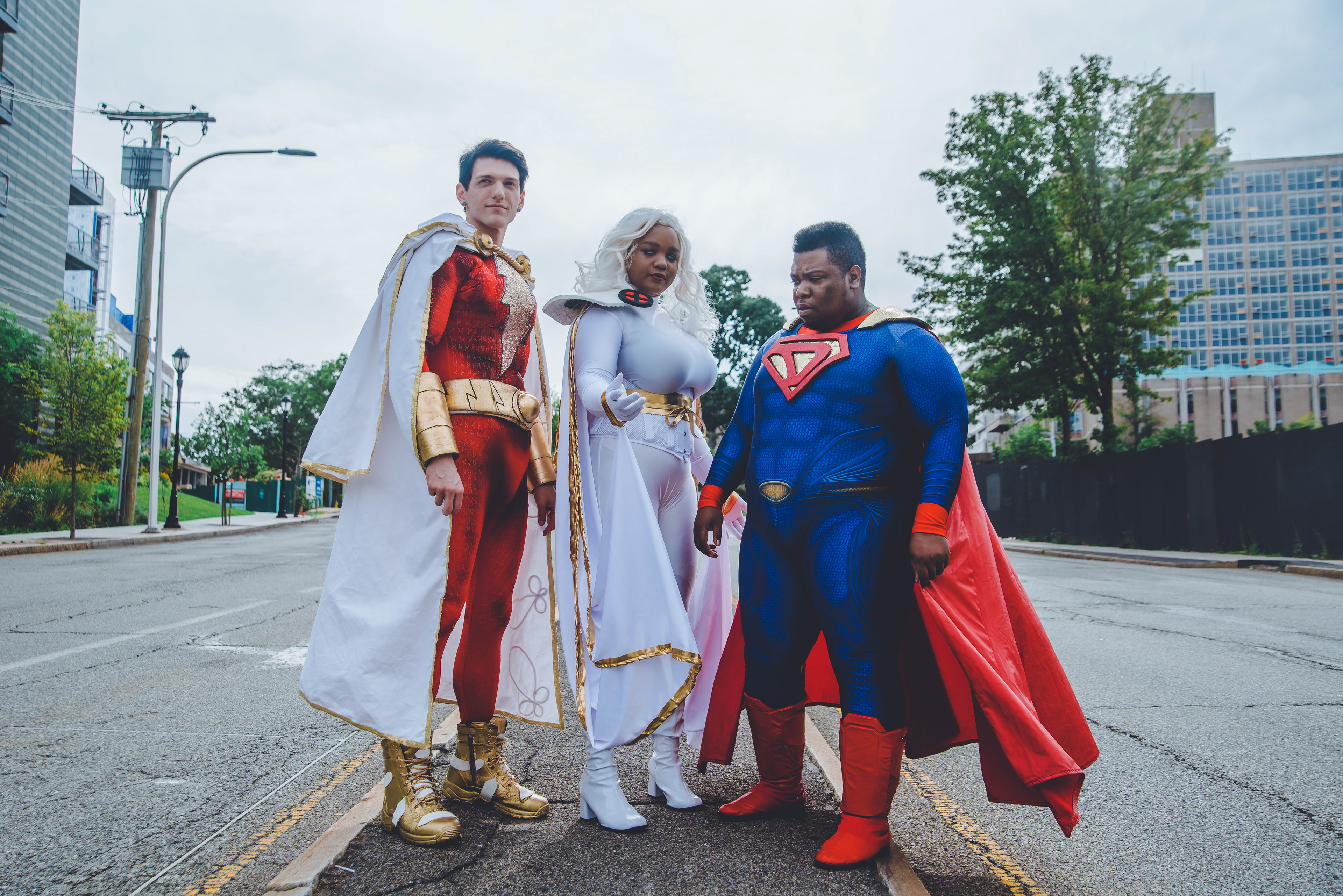 IG: @atischillin @jasmineakira12 @galacticedgecosplay
_______________________________________________
We had limited space to do shoots, so I decided to find every unused corner of the hotel and put a cosplayer there. Needless to say a lot of these shoots came out better then expected!
The last photo shoot group I was in took things outside, then brought it to the White Plains Mall.
If you follow me on Instagram, you probably saw my live video, but if not, here's a link if you're curious:
https://www.youtube.com/watch?v=BgvBwklWceA

Imagine Superdude, Storm, Shazam, Zelda (me) and two other photographers strolling in, you can imagine many people were confused yet intrigued in what they saw. Many people came up to us, including parents with children, of course the kids were ecstatic about seeing superheros walk in. Our last stop was in the Tesla store.
First of all, yes, there's a Tesla store in the mall.
Second of all, it was on the third floor. How the heck do they get these cars in??
They were very entertained by all of us, they allowed all of us to go into the car, and even snap photos. Here's one of Shazam.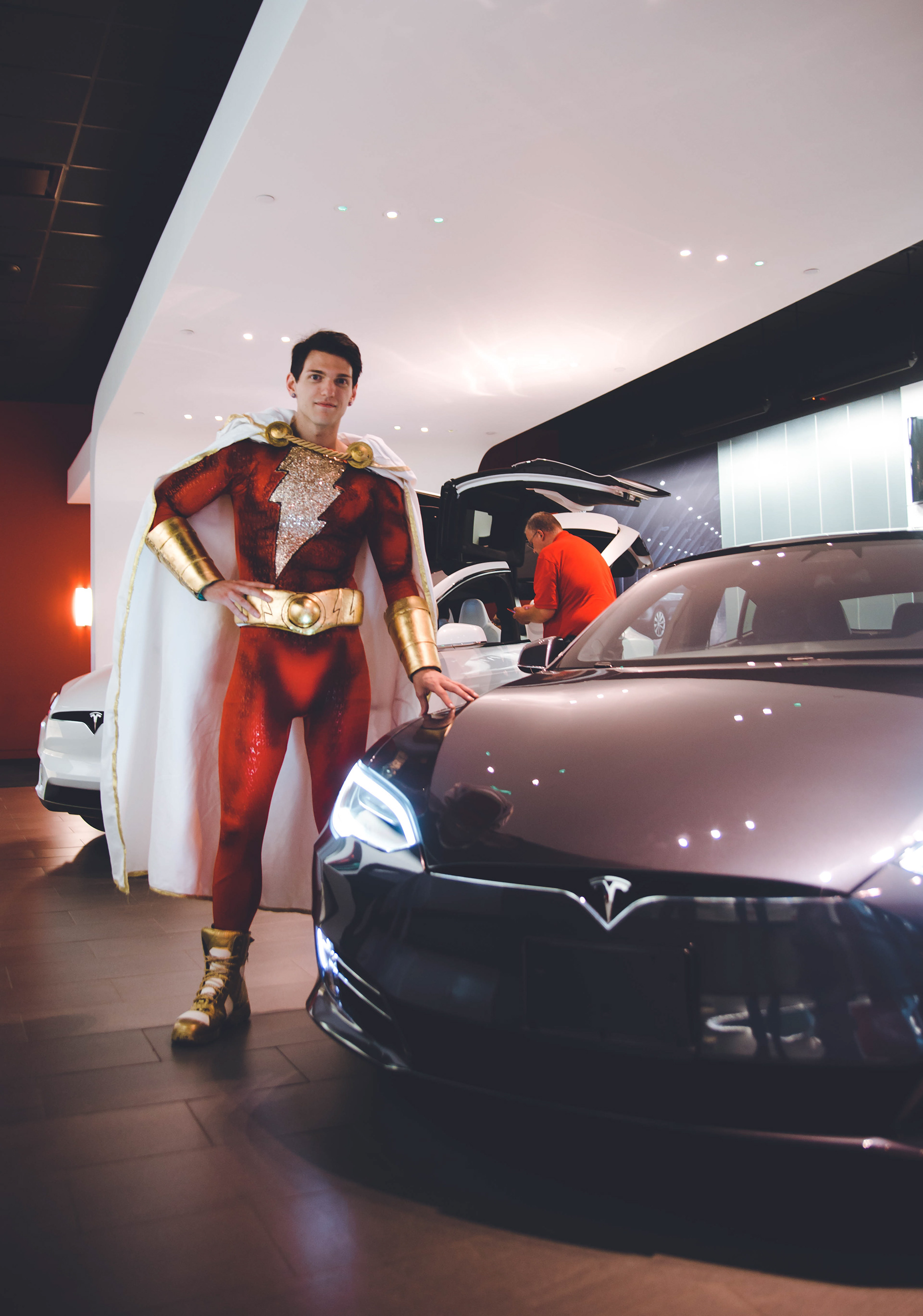 In summary, this was a very fun day, it was nice meeting everyone and I'm excited for next year!
Check them out on Instagram
_____________________________________________________________________
Whether you're looking to escape the mundane city life, or just completely indulge in the salt air and tasty seafood, Provincetown, Massachusetts is the place to be.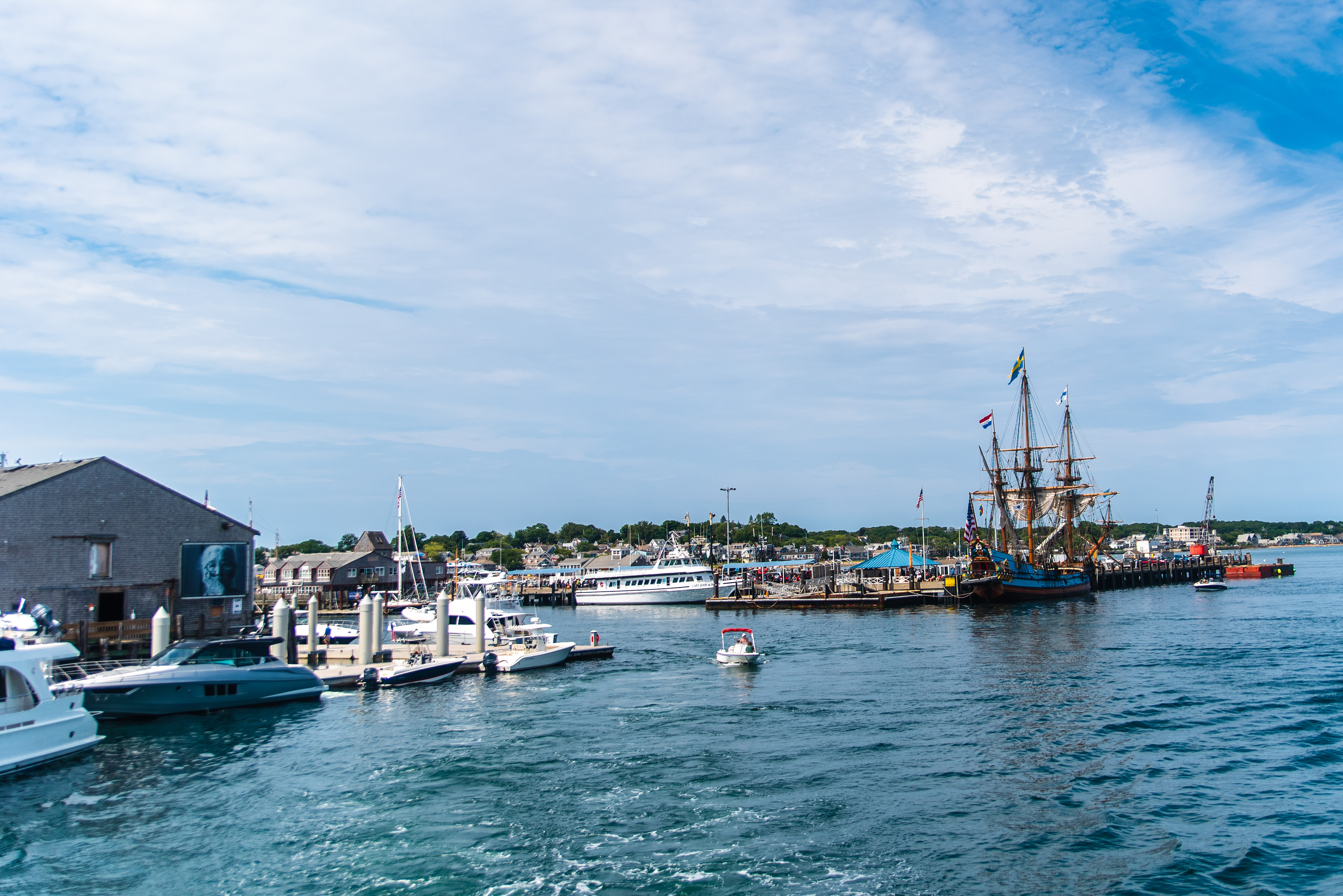 Not only is the harbor something to see, Provincetown is a lovely little town, with multiple boutiques featuring mostly handmade items.
The week we went was Bear week, which meant many gay men quickly strutted their stuff. They danced, they partied, and they overall had the best time. The town itself was so much fun, especially going at night, my favorite including Drag Night Karaoke.
Now when it comes to photographing this part, there's something new everyday. Every sunset was different, even the windiest nights had moments the camera couldn't capture. The ships had wonderful detail to them, coming from a city area for most of my life, it was a fresh change. In general going out to sea was amazing. In my younger years, I developed quite a fear of the ocean, I found it very mysterious. Going on these trips inspired something, a different perspective. Although mysterious, the ocean is simply beautiful, and there's a lot I'm able to capture.
Also, that wild life? Incredible. Last year I obtained a shot of a tuna, this year, it was these two babies.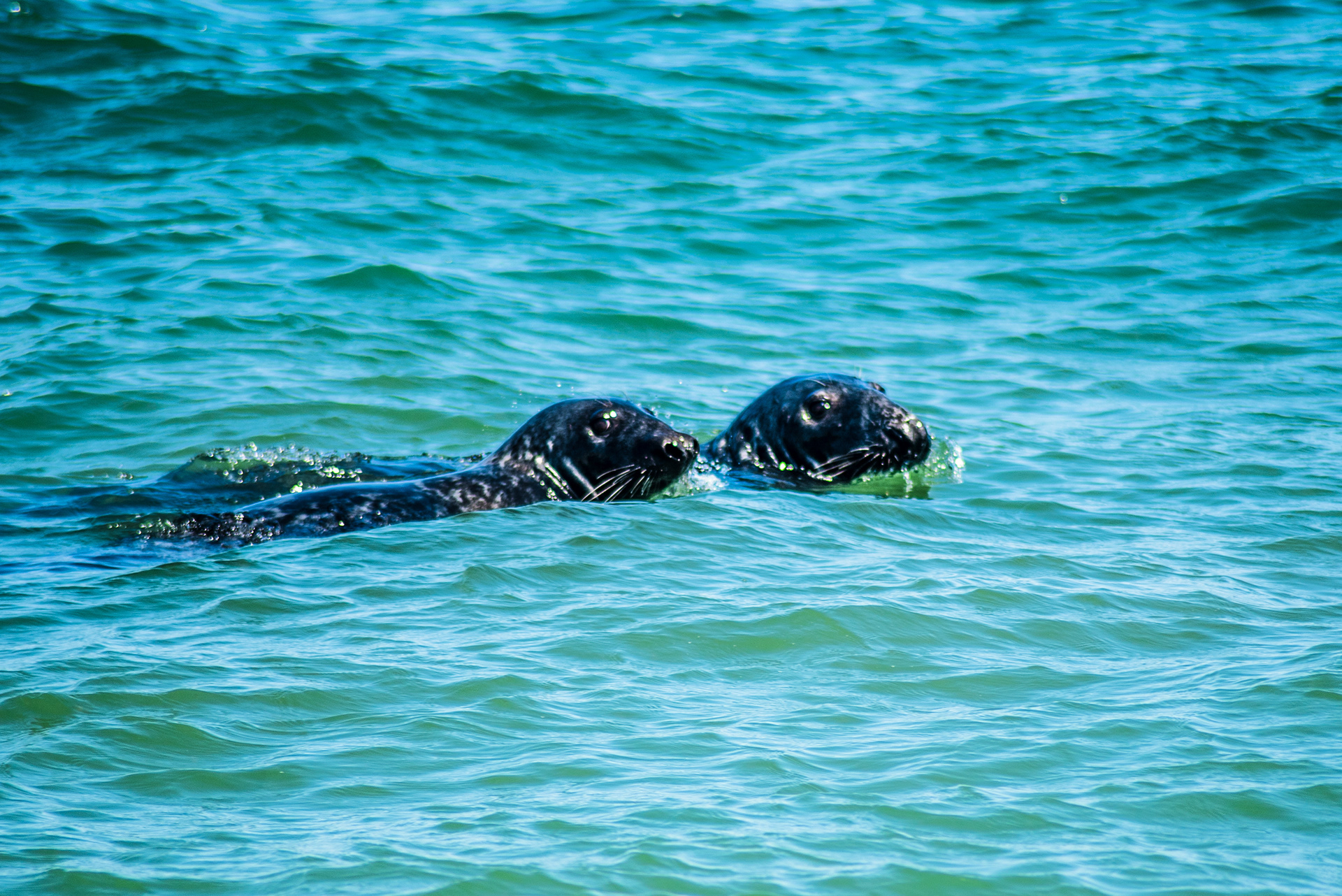 You can see the rest of these photos from my Landscape album posted on the home page!
https://cgrandemedia.myportfolio.com/landscapes-cityscapes